Preparing a wedding proposal is tough – from planning proposal event venues to ensuring all the logistical issues are in place and the thought of having your dream girl accepting – or rejecting – it, is definitely a tough feat. And if you have yet to plan out some proposal ideas; or are still unsure on where to propose in Singapore; and have yet to start compiling some of the best proposal event venues that would definitely surprise your significant other, we've got you covered. 
It is no secret that planning a wedding proposal does take a lot of coordination and organisation – and the most important element of it all? Picking out the right event venue to propose in Singapore. Yes, we do love our beaches, rooftop areas and theme parks however, it may seem a little too passe to get down on one knee for your partner at these venues, especially if she is the adventurous sort.
Read More: 5 Tips To Note When Hiring A Photographer For Your Event
Opt For Unique Venues To Surprise Her
Instead of the usual suspects, it might be time to suss out some of the best private wedding proposal ideas and plan a special marriage proposal at some of the most interesting – and even unconventional – places to propose in Singapore that are not typically used for such intimate events. These spaces are flexible enough to be turned into creative outlets for some of the best wedding proposals and would definitely give your significant other a huge surprise. Plus, these can be as equally romantic too. 
Once you have chosen an ideal venue, get in touch with the owners (read: you can do easily on We Are Spaces too, where we connect you directly with our space partners!) to secure a date and ensure all the logistical items are prepped ahead of time. 
Read More: How Your Wedding Venue Can Be Your Wonderland
Ready to start planning that marriage proposal of yours? Here, we suss out five of the best non-conventional wedding proposal venues in Singapore you ought to check out. 
Our Picks
1. Crane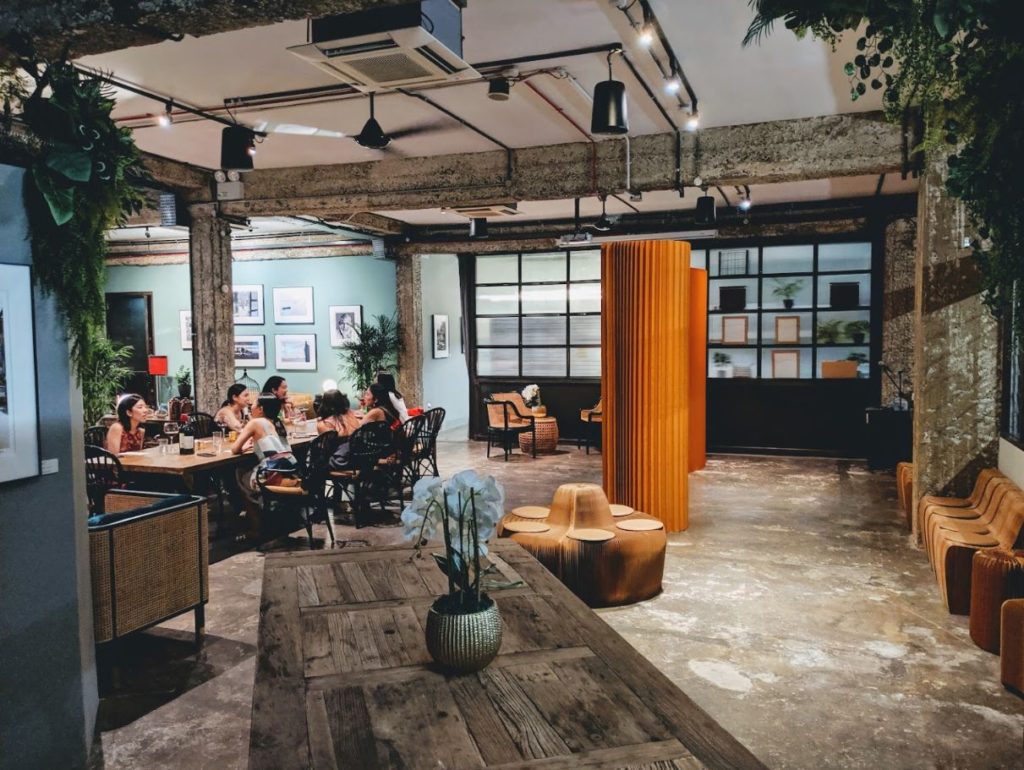 This multi-functional social space is packed with an array of different venues and communities where like-minded individuals gather for fitness activities, workshops, lifestyle events and co-working. However, besides its truly functional purpose, Crane boasts lush greenery, quaint and vintage-inspired design elements and cosy spaces for get-togethers, making it an ideal cosy spot to propose in Singapore. The best part? It even has a F&B outlet called Mercato, a dessert counter known as Kura, a one-stop shop for healthy grub with Mittsu and craft beers – and  wines – at The Good Beer Company.
Address: 46 Kim Yan Road #01-06, Singapore 239351
Interested in this space? Click here to find out more and get a quote.
2. King and The Pawn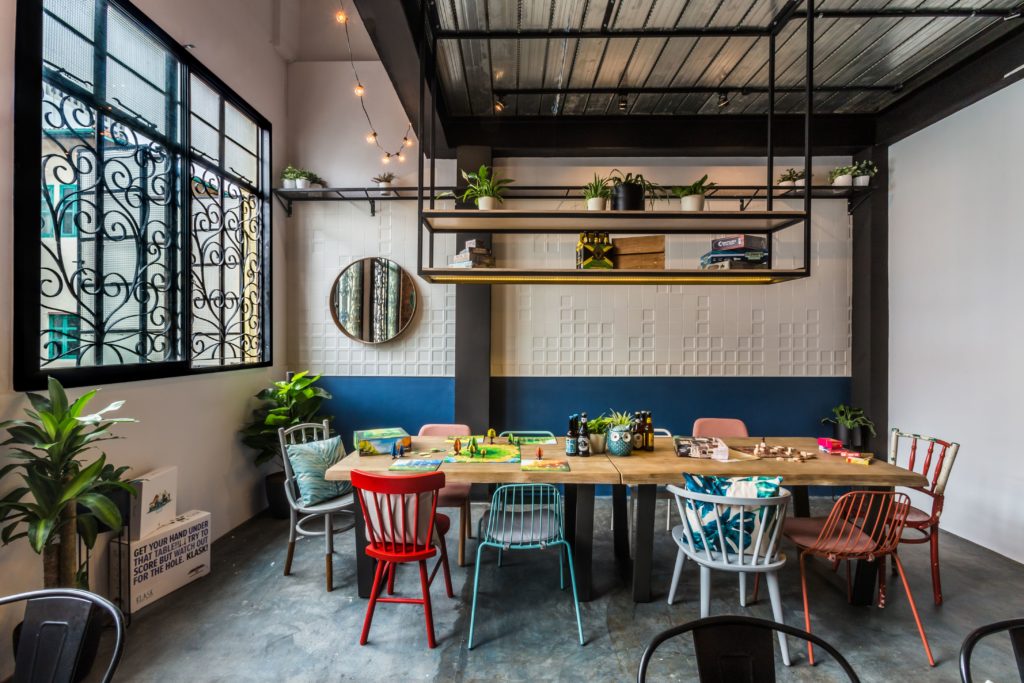 Couples who fancy playing games – board games, specifically – will definitely want to bookmark this venue. Known to be Singapore's newest board game cafe and bar, it houses over 300 board games for guests to play with and features a slew of comfort food options, beer on tap and freshly brewed local coffee. And with its cosy space, it sure makes for a snug, homey proposal your significant other would be touched with. 
Address: 24 Purvis Street Level 2, Singapore 188601
Interested in this space? Click here to find out more and get a quote.
3. The Working Capitol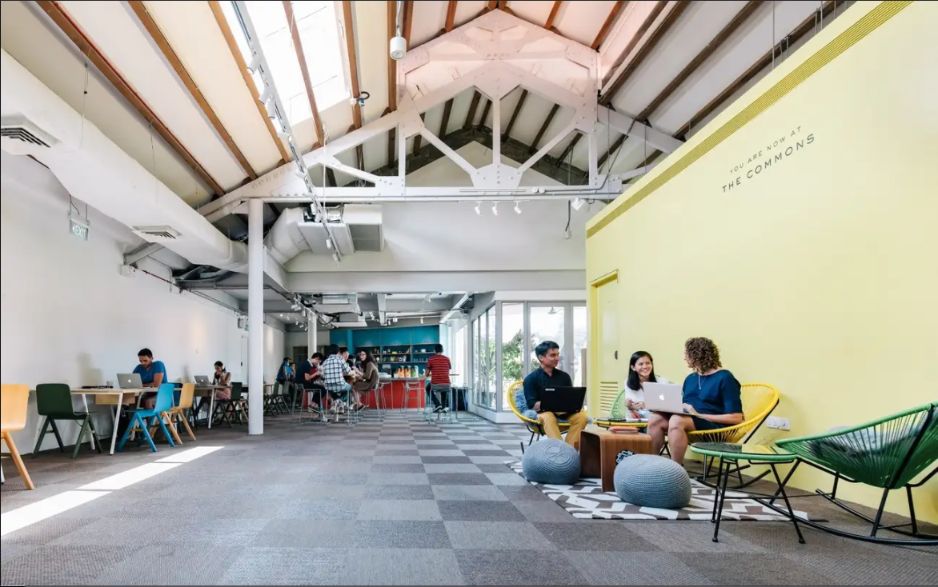 For something more upbeat, we suggest The Working Capitol. While the space is indeed a coworking venue, it can easily convert into an ideal set-up for any surprise proposal event. Its flexible layout options is supported by an in-house events team to ensure the proposal is properly executed. What else we love about it: it even has an alfresco terrace space to allow you to revel in the outdoors while enjoying stunning views of the shophouse's skyline.
Address: 1 Keong Saik Road, Singapore 089109
Interested in this space? Click here to find out more and get a quote.
4. Havilah by Wild Olive Branch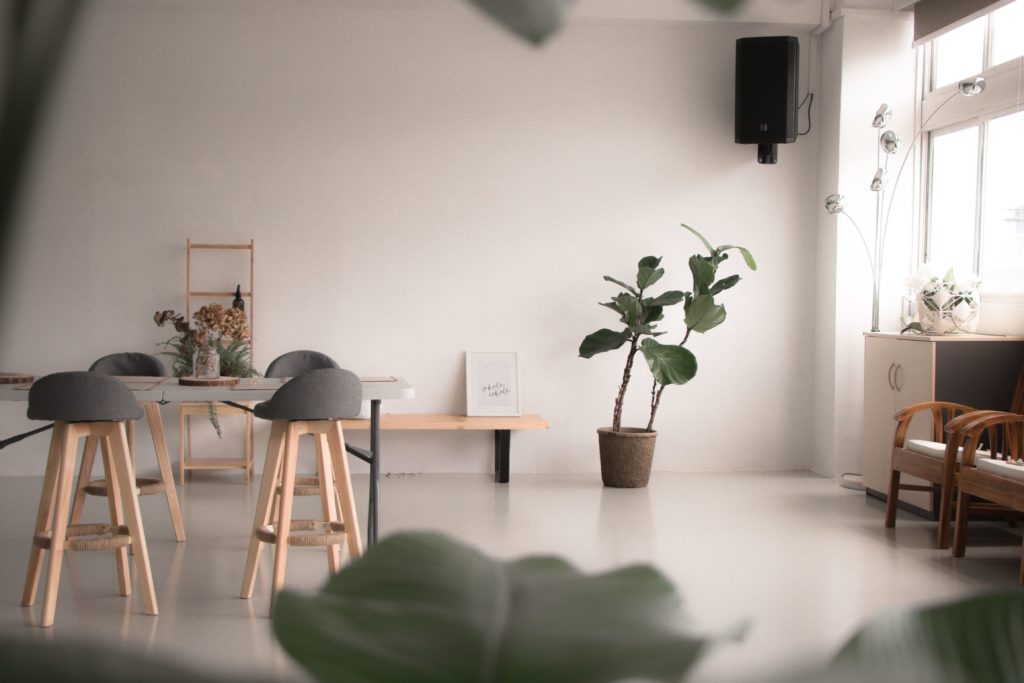 Tucked away between the heartlands of Marymount, this event space is truly photogenic – think a white space illuminated by a stretch of windows to allow a constant flow of natural lighting and leafy blooms that pepper the area to add a pop of colour. It truly is a flexible space – and a quiet, peaceful and serene one at that. Moreover, wedding and solemnisation ceremonies, as well as proposal events can be held at this versatile space too. What's not to love? 
Address: 39A Jalan Pemimpin, #5-01 Halcyon Building Singapore 577183
Interested in this space? Click here to find out more and get a quote.
5. Monti Studios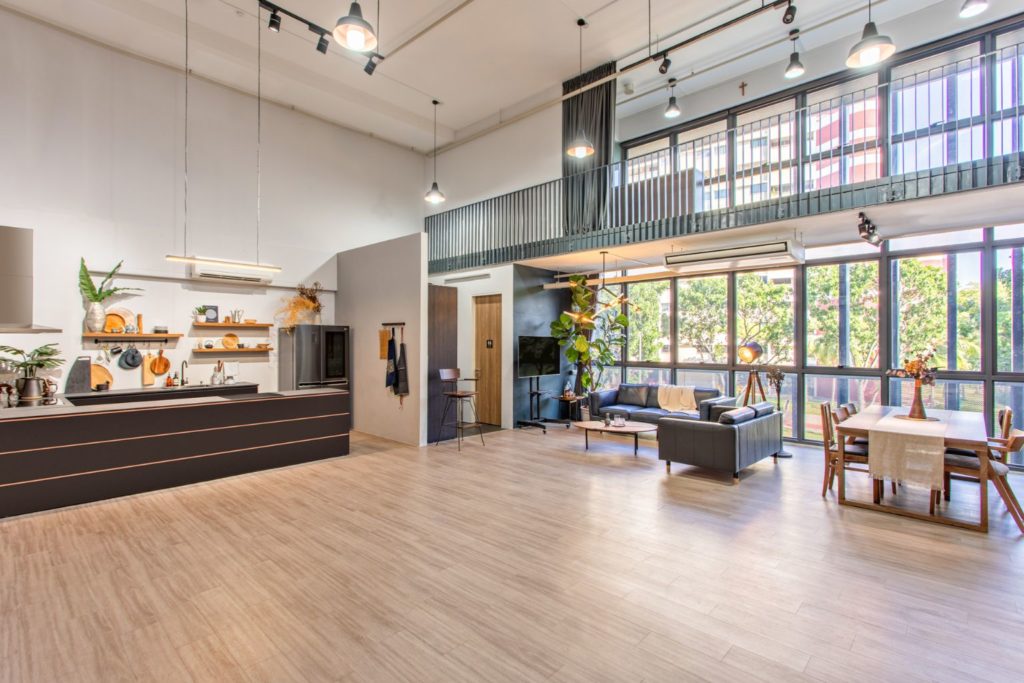 If you plan on whipping up a full course meal with a lovely dining setting, this is definitely the space. The luxurious open concept kitchen space even extends into an alfresco area while the interior features floor-to-ceiling windows. Together, this provides a brightly – and naturally – lit space. Plus, you can even invite some of your closest friends and families for your special day. 
Address: 28 Senang Crescent, #03-09 BizHub 28 Singapore 416601
Interested in this space? Click here to find out more and get a quote.
Ready to start planning your wedding proposal at some of these best proposal places in Singapore? Check out our wide selection of event spaces for more venue inspirations or hit us up for some personalised suggestions!