What: Boulevard Restrobar
Where: 28 Maxwell Road #01-03, Red Dot Traffic Building, Singapore 069120
Type: Bar, Restaurant, Corporate Function Space
Vibes: Chic, Relaxed, Hidden Haven
Skyscrapers, smartly dressed white collar workers and busy traffic. That's the impression most will have of the CBD (central business district). No doubt such an environment promotes a sense of efficiency that is vital to the financial centre, yet the fast paced lifestyle can get stifling at times. Feeling the need to unwind, one desires a little escape, but to where? There is work to be done, leaving one with little but a few hours for relaxation.
In comes Boulevard Restrobar, the hidden gem within the CBD.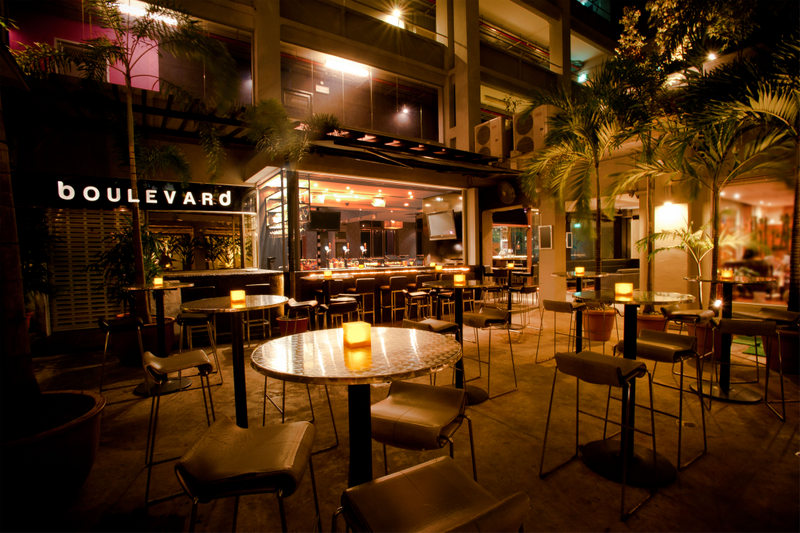 Opened in 2006, Boulevard Restrobar is the first of many subsequent bars by Boulevard, the Bar & Dining arm of the BLVD Group. Located within the heart of the CBD, Restrobar is a mere 2 minutes' walk from the Tanjong Pagar MRT station. My host for today, Jez, co-manages the bars together with her husband.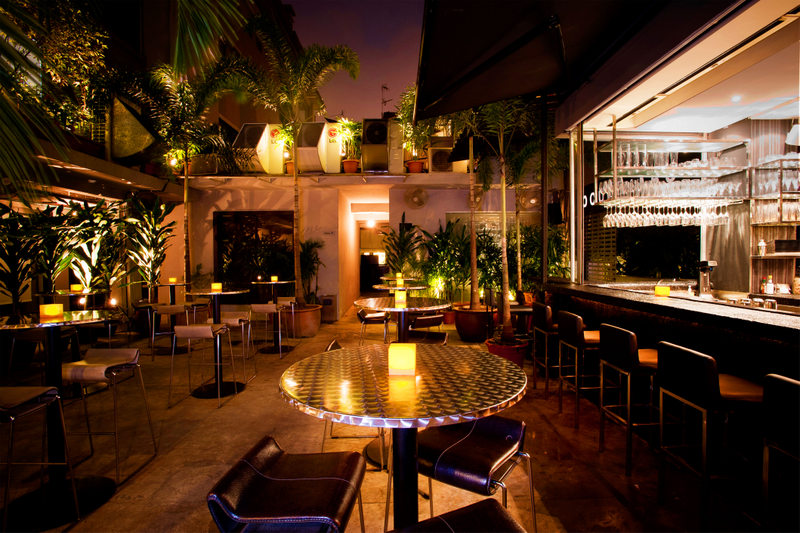 When I first arrived at the bar, I must admit that I was pleasantly surprised. The entrance constitutes of a narrow archway that hides most of the bar from the passing eye, making it unremarkable for the unaware. Yet upon walking through the archway, one is greeted by a welcoming balance of nature and modernity.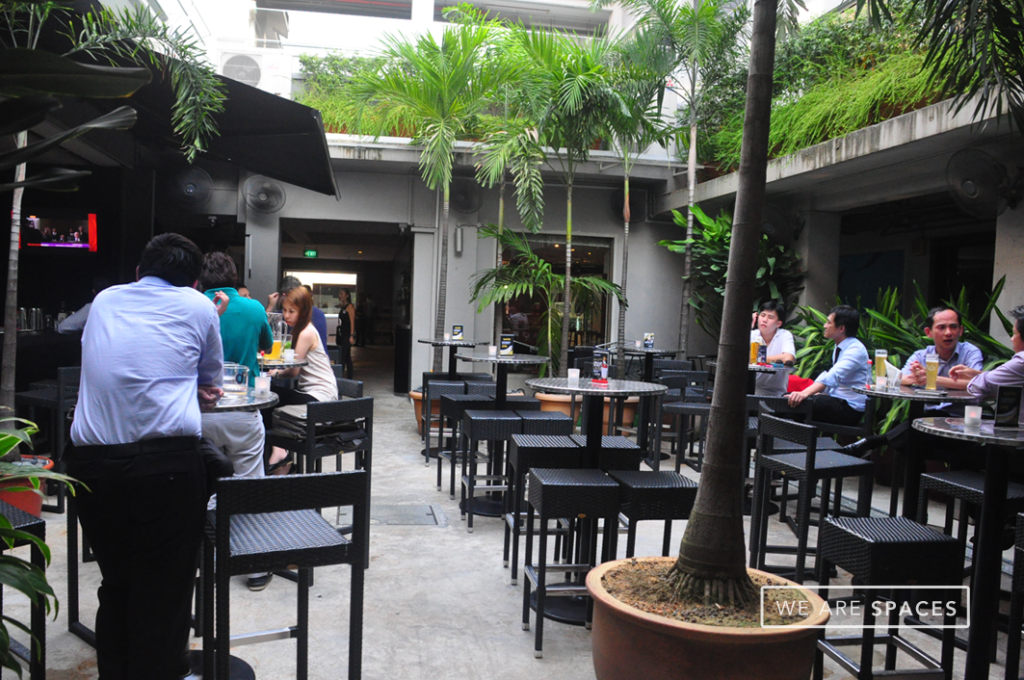 The open bar counter, metallic tables and black leather bar stools gives the alfresco dining area a modern edge that is well balanced with carefully arranged green foliage hanging beautifully over the diners. Chic and modern, it retains some comforting factor of nature that gives the space a relaxing aura.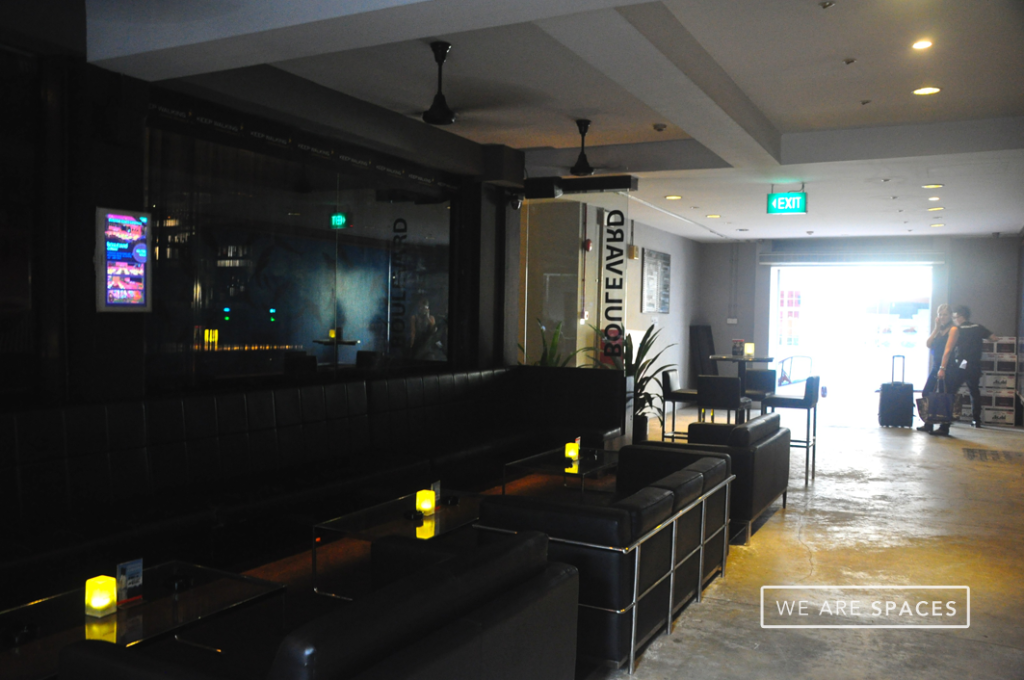 I personally find the narrow archway pretty clever; it conceals the bar from public's eye, lending a surprise factor to anyone entering the bar for the first time. Amidst the rush of traffic, not only does Restrobar exude a sense of serendipity, it also has a mystic factor that is extremely attractive. It is hidden enough from the busy streets to form a little haven on its own, yet near enough to the business district for one to return to work immediately when the need arises; in short, the perfect hideout for the busy bee.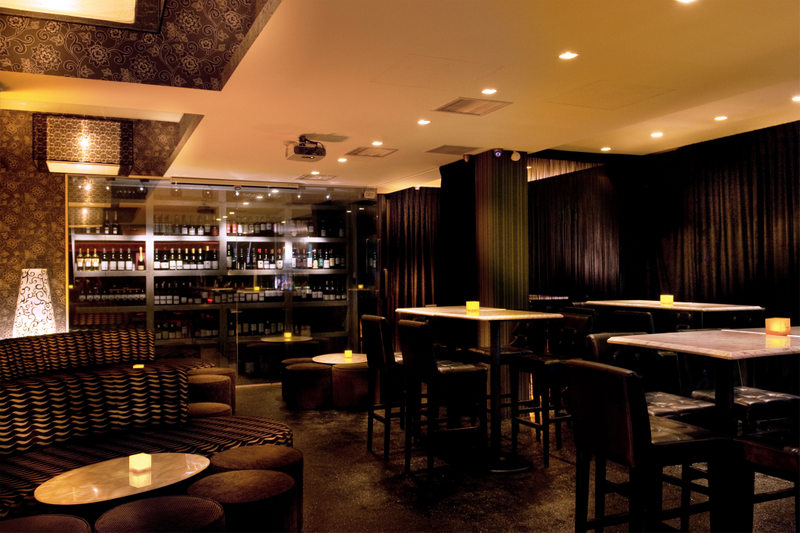 The interior, with its simple décor and colour scheme of mainly black, follows the same vibe of chic and modernity. Unlike the alfresco dining area where only small tables seating a maximum of three or four are provided, the interior consists of several leather couches and long tables that can easily seat seven to eight people. Jez told me that since their motto is "Business Meets Lifestyle", she hopes that Restrobar will not merely be a place where friends meet for casual dining and drinks after a long day of work, but also a choice for informal business meetings. In fact, she revealed that Restrobar is a popular choice for large corporate events as well. The place once hosted a corporate event with an attendance of 200 people.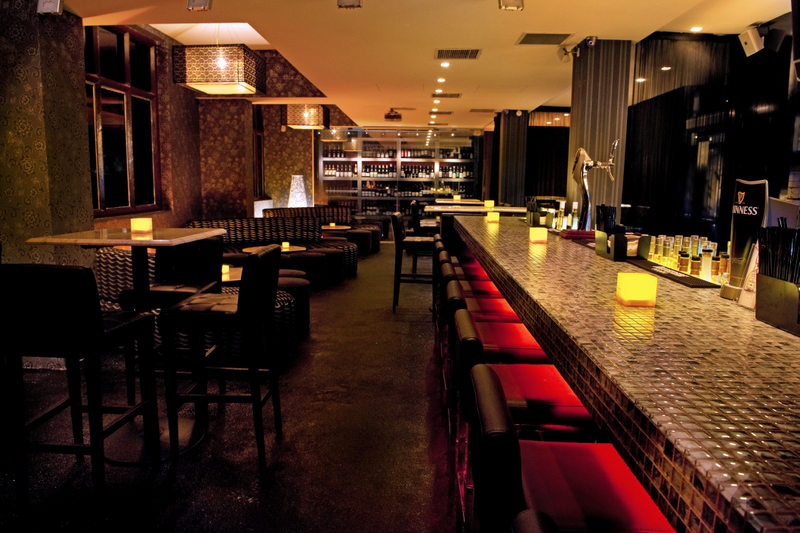 What I absolutely love about the place though, is its open concept bar counter. From the inside of the bar, one can easily see the alfresco dining area through the open bar. For a city girl who would love to enjoy the beautiful outdoor scenery yet hates the sweltering weather of the September, the bar counter soon becomes my favourite spot as it provides the best of both worlds; it gives me an unobstructed view to the outside while providing the air conditioning of the interior. Jez told me that the view is even more spectacular when night falls.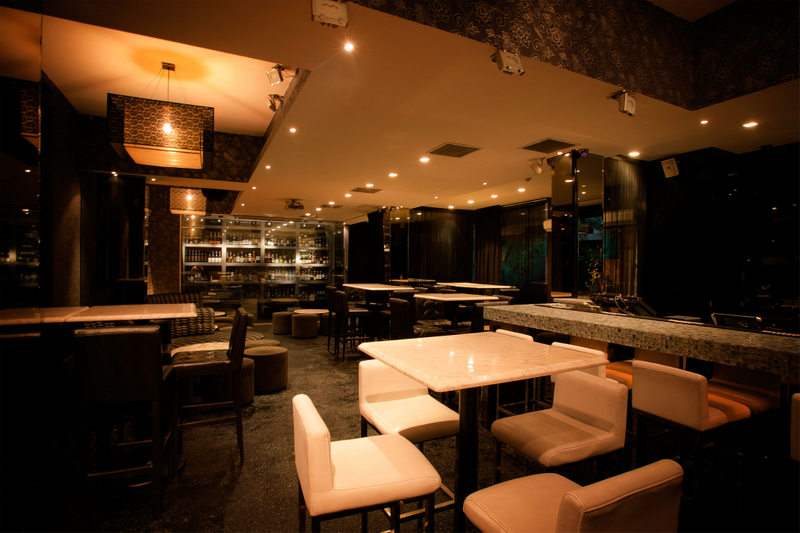 I unfortunately did not have the chance to taste any of the food items on the menu, but Restrobar definitely has one of the best menus around town in terms of variety. On top of an impressive alcohol and wine collection (at this moment I took a look at the transparent wine cabinet that occupies a whole wall by itself and nodded with approval), the menu also has a pretty amazing collection of food items.
From standard appetisers such as chicken wings to main course such as pastas and pizzas, I almost thought that I had walked into a restaurant instead of a bar. Jez informed me that Restrobar aims to be a one stop meeting place where people can relax with a glass of drink after dinner without the inconvenience of having to change venue. She recommends the Singapura Carrot Cake for first-timers, one of the best sellers on their menu.
All in all, whether you are looking for a night out with friends, a relaxing business exchange, a large corporate event or simply to retreat within oneself after a day of hectic, Boulevard Restrobar is definitely at the top of the list of considerations.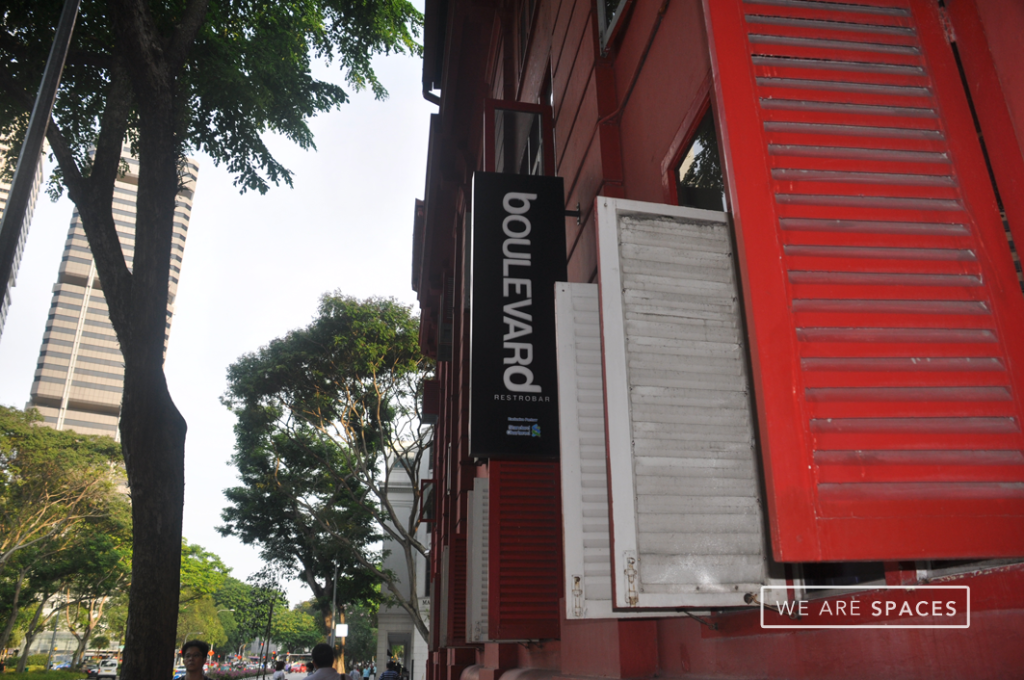 Looking for a night of relaxation, delightful cuisines and a variety of drinks? Come down to Boulevard Restrobar at Red Dot Traffic Building. Boulevard Restrobar also allows for event bookings, which you can request a quotation for at their profile right here.
Next Step: Find awesome event venues and spaces to rent in Singapore 
We are Spaces is a venue discovery platform for event planners. Browse from over 300 curated venues available for rent, filter spaces based on your specific requirements, and get quotes from multiple venues all from a single enquiry. Visit We Are Spaces to find your perfect venue today!