At We Are Spaces, we are all about helping fellow Singaporeans (or heck, even visitors from abroad) discover great and interesting places for memorable events! In this post, our team member, Joyce, scouts Singapore to unveil five interesting places you never knew existed in our city.
If there's one thing I love about Singapore, aside from the local food, it would be that despite its puny size of 710 km², she is endlessly fascinating.
In recent years, the population had been climbing the way property prices and transport fares do, and with more people and development the inevitable city building frenzy commenced. New malls sprouted up, more office buildings were erected, tourist attractions aplenty with new additions like Sentosa Sea Aquarium, the Adventure Cove Water Park, and the Singapore Zoo River Safari that is now home to two very special Pandas in our little red dot.
Are there any interesting places in Singapore?
A small island facilitated by extensive media coverage means that we know just about everything at home. Every new cafe or bar in town, the upcoming shopping mall in the west, where to find the best satay bee-hoon, and where to join in the queuing craze for a newly launched donut joint from the US. That led me to question, is there any place we don't know anymore?
While online websites like TimeOut Singapore and lifestyle magazines like 8Days or Cleo may make it seem like they've got every explorable corner in Singapore covered, there remains a 5% minority of interesting places that most would not know exist. In fact, is is even hard to imagine room for these places in a city so packed with high-rise buildings and skyscrapers.
And that's what today's installment is all about – going off the beaten track in discovering our city. So after a bit of scouting and surveying done among my peers, here are 5 interesting places you probably never knew existed.
1. Lorong Kampung Buangkok
In our highly industrialized country of HDBs, stylish walk-up apartments,  and flashy condominiums, one would think that most rustic housing options will probably be the shophouses along Little India or Chinatown. However, much to my surprise, a kampung still exists!
Previously featured in Spaces Forgotten: The Golden Days Of Singapore, we introduced Singapore's only remaining kampung dated back to 1956. Singapore's urbanization had seen the demise of Khatib Bongsu, not too long ago in 2007. This leaves us with the only survivor of its kind- Lorong Kampung Buangkok.
The kampung located near Gerald Drive off Yio Chu Kang Road is an area of residence for less than 30 families, made up mostly of the Malay and Chinese ethnicity.
For most of us Milleniums from Generation Y, this place will be nothing more than a place of exploration, a breath of fresh air, and an interesting picture-worthy landmark to be posted on Instagram. Perhaps a little visual insight into the "kampung" we've only heard about, and even a place for concept photoshoots. The following photo is taken from an online fashion apparel store, who made use of the rustic backdrop as a photoshoot location for their merchandise.
However, for the older generation, this place will be a nostalgic remembrance of their yesteryears, and a reminder of the stark contrast between the fast-paced city happenings and the laid-back, communal way of life.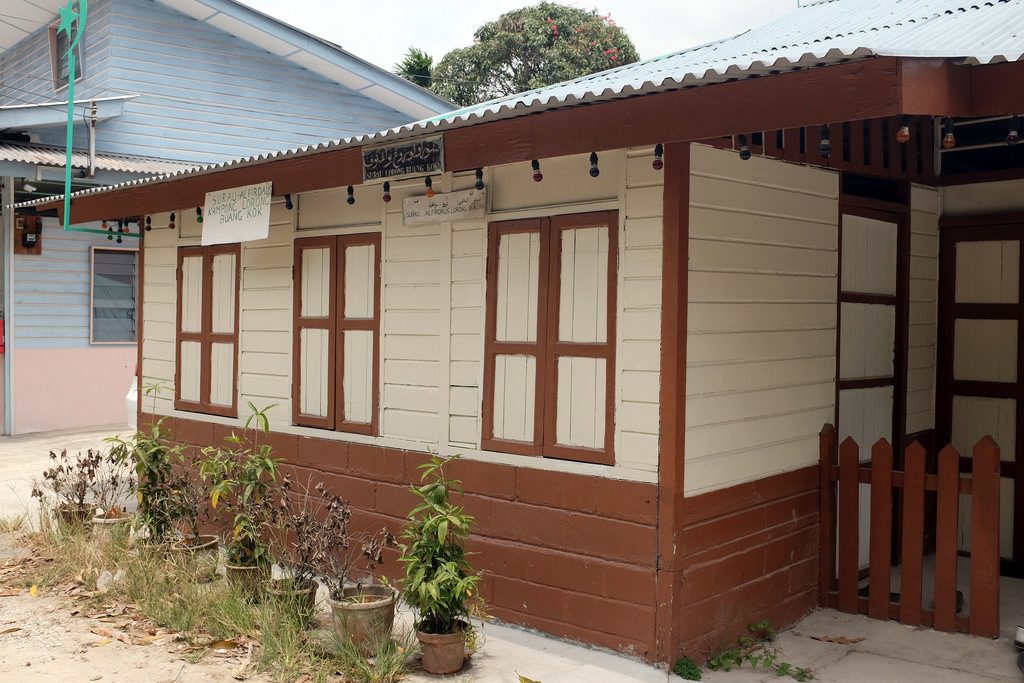 2. Tanglin Hill Brunei Hostel
While some interesting places like Lorong Kampung Buangkok had stood the test the time, some hasn't.
As the government embarks on its massive tearing and rebuilding process in recent years, there're still interesting places that are left behind in this process. My guess is that they are either forgotten/unnoticed or there are simply no plans for the development of these places.
And among the many abandoned places in Singapore ranging from schools to old HDB estates and even the famous Old Changi hospital, this last place you never knew existed is for the handful of you out there who're slightly more adventurous. Or at least adventurous enough to venture into an abandoned hostel!
The Old Brunei hostel had used to be home to the top students of Brunei sent to our country by their government to further their studies. Looking at the photographs, it is indeed hard to imagine that this place had once housed the bustling lives of youths, and had been a place of work and play for them.
Image Credit: http://melchan94-jjlinr0x.blogspot.sg
The dilapidated building is run-down, with its section collapsed, walls burnt, and stairways strewn with debris and fallen pieces of furniture and building. While it is nothing more than an abandoned building to most of us, some others turn this hostel into a breeding ground of creativity by taking their photography, filmography or even graffiti projects and work there. The more daring lot had even ventured there in search of paranormal activity within the abandoned compound.
Image Credit: remembersingapore.wordpress.com
While the place still stands as a building of over 30 years of history, perhaps you would like to mark this on your map as the next place of exploration. But we would highly recommend you do not go alone for the place is very deserted. You've been warned!
3. Sengkang Riverside Park
Fresh greenery and views of the boundless sky had always been the stuff of city nomads' dreams. Rushing from an appointment to another within the CBD and barely having enough time for lunch, it seems that we are constantly deprived of nature in the concrete jungle we live and work in.
However, play is an entirely different story.
Image Credit: muaythaisg.blogspot.com
The Sengkang Riverside Park is a hidden sanctuary tucked away in the Northeast between Sengkang and Punggol. It is of walkable distance from Anchorvale Community Centre that is equipped with sports facilities (including a public pool and Gymnasium) and dining options (Pastamania & Jack's Place Brewbakers Kitchen & Bar).
Along the walkway towards the park, one will be able to enjoy views that are only possible towards to end of a heartland area. I would love to caption this photograph "where water meets the sky" if not for the expressway in obstruction of the two different hues of blue.
Another thing I absolutely love about the place is that when you go farther into the park, there will not be a single building in sight and all that surrounds you is the azure sky, an abundance of trees, and sparkling bonds outlined by bushes of tall green grass.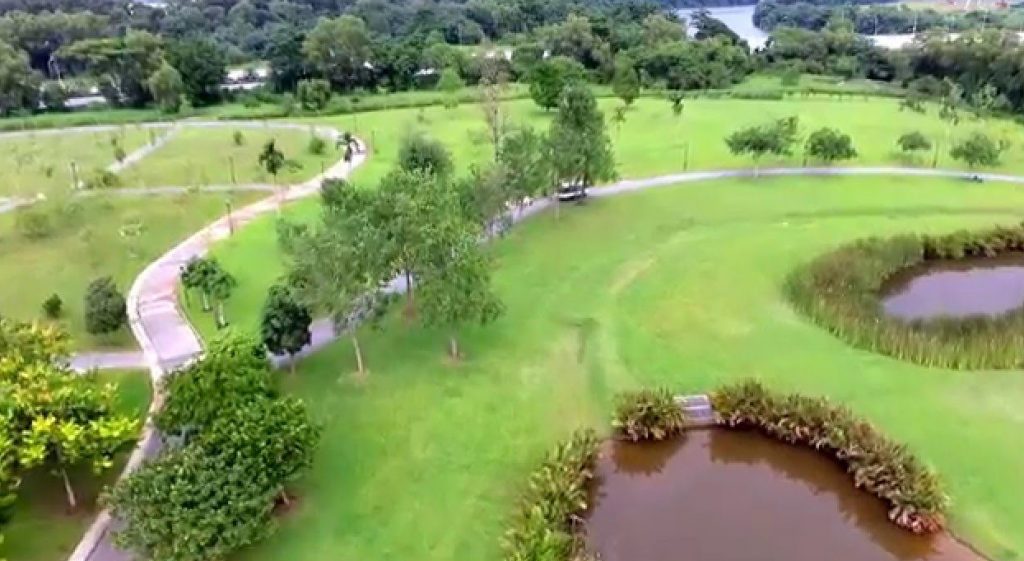 As not many people know about the place, it is relatively quiet on weekends and even more so on weekdays. I would also go as far to say that this may be one of the cleanest parks I've ever seen in Singapore. Its cleanliness, coupled with the spaciousness it offers, makes the park a lovely venue for an evening picnic on a weekend with your loved ones. This is especially ideal if you don't fancy the often-overpopulated Marina Barrage, or East Coast/Pasir Ris Park where greenery is sadly dwindling by the day because of the large numbers of visitors.
Most park-goers would come here for a jog, to cycle, blade, or simply fly a kite. The unobstructed views of the sky also makes a relaxing setting to watch the sunset on a Sunday evening.
4. D'Kranji Farm Resort
Update: This place is permanently closed
In between our tightly-packed schedules, it's often a difficulty juggling work and personal time. While it seems like weekend staycations or a family chalet stay is the way to go. Indeed, we are familiar with the 5-star names, the Ritz, the Mariott, and the famous one with the infinity pool. But how come nobody has ever considered a farm stay as a local holiday option?
Located at 10 Neo Tiew Lane 2, D'Kranji Farm Resort is an attraction listed on holiday-makers' platforms like Tripadvisor and Bookings.com, yet ironically it seems that only a handful of locals know about this place.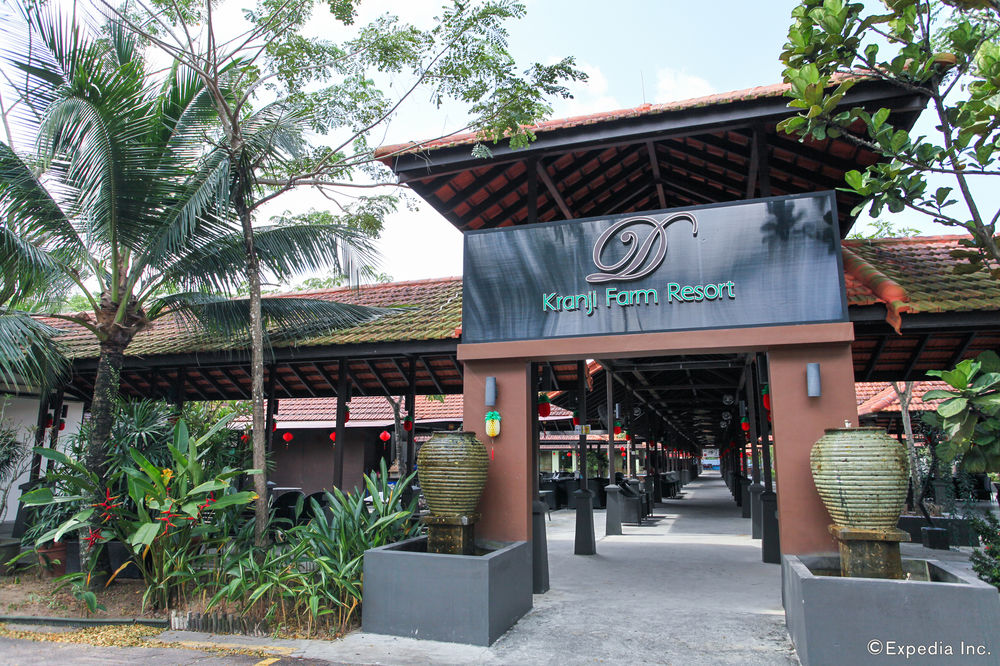 As Singapore's first Agri-tainment farm, the resort is a relaxing place in the Lim Chu Kang area for retreats. While your regular staycation at a local hotel has a predictable program, the farm resort offers an entirely different experience closer to nature with farm tours, fishing and spa sessions. My guess is that this would be highly popular among families because these tours are refreshing and are likely to appeal to the kids!
Does a farm stay compromises on the luxury factor? Fret not. Each room in the resort is well decorated and furnished with the amenities you would typically see in a hotel. Some villas offering picturesque views of the surrounding greenery and there are barbecue pits if you're holding a large family gathering or a party. Like any other hotel, there is also wifi, shuttle services and a 24-hour front desk should you require any assistance.
Image Credit: www.jaredrezel.com
Guests can dine at the seafood restaurant or relax at the lounge or the beer garden where there would be live music.
If you desire a weekend staycation away from the city's air-conditioned establishments and fancy restaurants to recharge yourself and your family, D'Kranji Farm Resort is definitely one of the interesting places to consider.
It seems that a town once quiet and forgotten in the North-east, is beginning to see a transformation towards a waterfront town. This saw the construction of Punggol Waterway. Isn't she a beauty?
The development of the waterway saw more and more people flocking to the vicinity for leisure activities. Along with that, establishments like seafood restaurants, bars, and even recreational centers like Hai Bin Prawning had sprouted up.
But it is not the waterway that we think you don't know about. It's something farther in.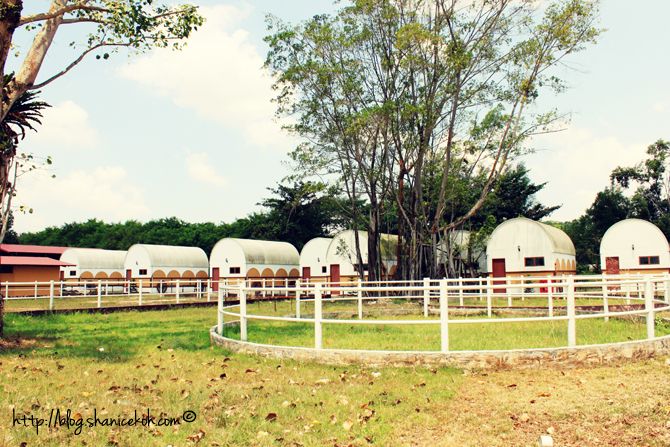 Image Credit: blog.shanicekoh.com
Does this even look like Singapore?!
What you're looking at is just a part of Gallop-Stable, a relatively new establishment located at Punggol End. As the name would suggest, it is a place that offers horse riding activities catering largely to families and childrens.
And no, these little cutesy houses you saw earlier are not stables for the horses. They are Gallop Wagons – caravan-shaped chalets that are opened to the public!
All the Gallop Wagons are well equipped with basic amenities like wifi, mio-TV, shower/toilet facility and air-conditioning. Well, a countryside experience should best be kept minimal and idyllic! On top of that, barbecue pits can be rented as well for $30. The rates for the chalets are as follows:
– Deluxe Wagon charges: $170 (Weekdays) / $200 (Weekends)
– Family Wagon charges: $190 (Weekdays) / $230 (Weekends)
– Extra Beds – $60 (weekdays) & $80 (weekends)
Images Credit: http://gforce-guru.blogspot.sg
The Bacon & Booze cafe is an eatery that serves all day breakfast and beer as well, providing the visitors a place to rest and fill their tummies after a tiresome and enjoyable evening at the Gallop Stable.
So there you have it!
Hopefully you can now walk away knowing a few other corners of the city that not many know of. An old kampung, an abandoned hostel, a quiet and beautiful park, a new staycation location and a promising countryside getaway. Keen to explore more hidden gems in Singapore? Head over to https://wearespaces.com for a range of interesting places for your next meeting or event!
Like what you've learnt in this article today? Do share it with your friends! 
Editor's Note: This post was originally published in October 2013 and has been updated for accuracy and comprehensiveness.
Next Step: Find awesome event venues and spaces to rent in Singapore 
We are Spaces is a venue discovery platform for event planners. Browse from over 300 curated venues available for rent, filter spaces based on your specific requirements, and get quotes from multiple venues all from a single enquiry. Visit We Are Spaces to find your perfect venue today!