A couple of weeks back, I caught up with my ex-colleagues over some drinks at Ku Dé Ta, a club lounge atop the SkyPark of our very own Marina Bay Sands. It was my first visit there and, standing at 50 storeys high, I simply could not resist marveling at the magnificent view of the city I was born and raised in.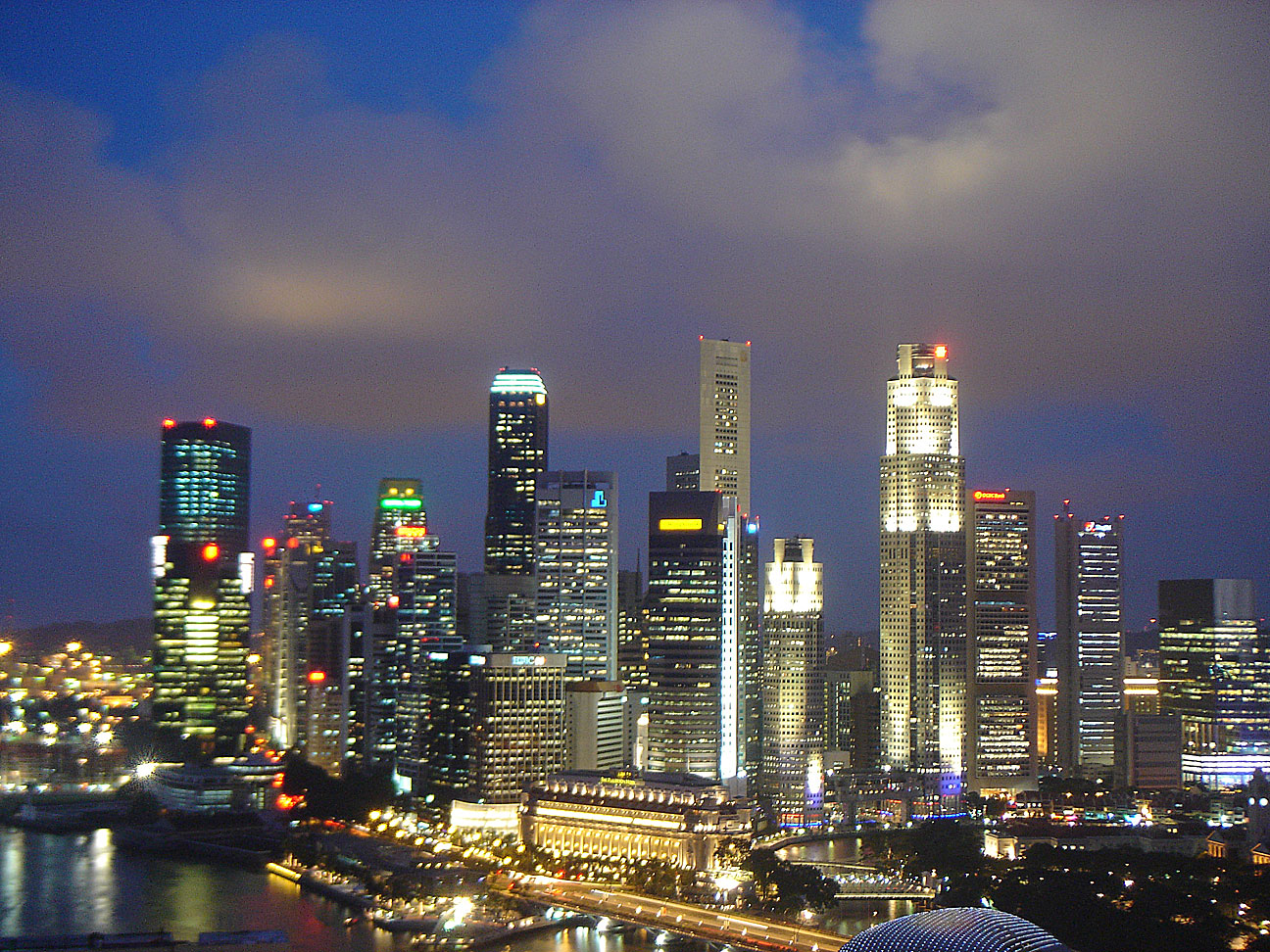 At the same time, I thought about how our little red dot had undergone a drastic makeover in the recent decades. Even up till now, buildings, heritage sites and living spaces are constantly evolving and refurbishing.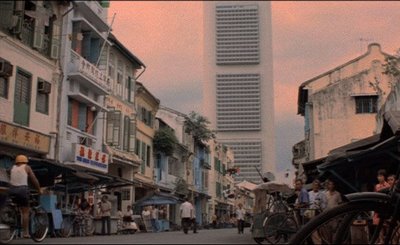 Image Source: http://victorkoo.blogspot.sg/2009/02/old-singapore-quiz-6.html
Am I the only one who wonders what happened to the spaces of our yesteryears? The places we lived, worked, and played in the 1980s-90s, that hold sentimental significance and house our fondest memories growing up (or old). Therein lies the theme of this week's update: Nostalgia. Before the next installment of our country's building frenzy commences, let us take you on a stroll down memory lane and revisit some of the forgotten spaces in good old Singapore.
1) Dragon Playground (Block 28, Toa Payoh Lorong 6)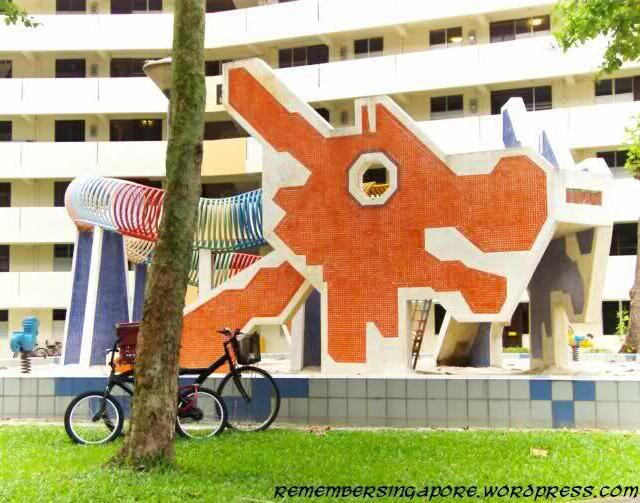 Children who grew up in the 80s-90s (before Apple and Nintendo dominated recreational options for the younger ones) will be able to recognize this playground for its unique design.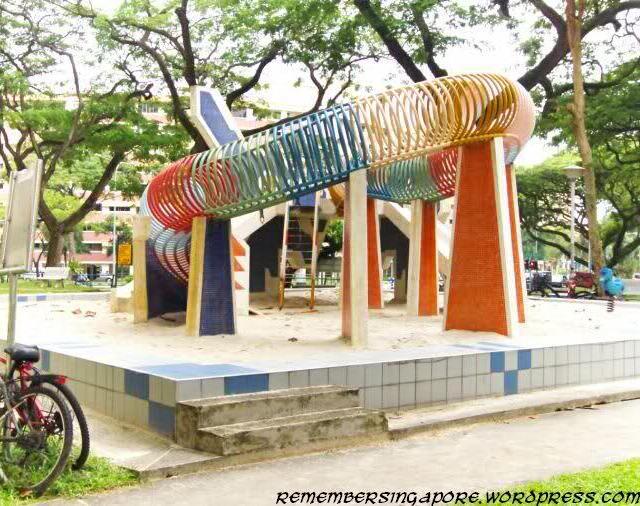 Gone are the days of sand-based playgrounds? Not quite. Even though the playing spaces of children today are laid with rubberized floorings for safety concerns, this particular one that still remains in Toa Payoh is untouched. Here's a fun fact: The idea of a dragon-playground was conceived out of an inspiration by the chinese zodiac sign that symbolizes power and tenacity. Pay a visit if you will!
2) Hougang Rainbow Flats (Block 316, Hougang Ave 7)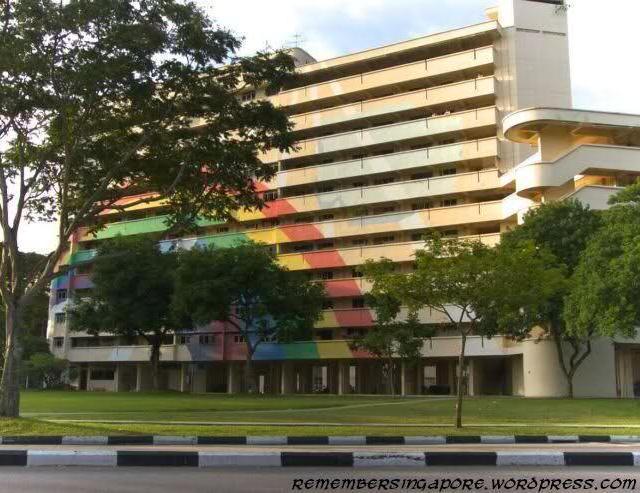 This is a sight that Hougang-landers can definitely recognize. Amidst the nondescript and solid colored HDB flats, that are signature living spaces for Singaporeans, it is certainly not an everyday thing that we usually witness – a spectacular rainbow splashed across the front of a block! Some of us who know our places well enough may affectionately associate "rainbow blocks" with Rochor Centre.
Standing out from monotony, the trademark rainbow flats are surely an eye-catching sight to brighten your day. Be sure to visit this place and snap a couple more photographs before 2016, when its demolishment is scheduled to make way for the new North South Expressway. Sigh – a moment of silence for the pot of gold at the rainbow's end that we will never find.
3) Tanjong Pagar Railway Station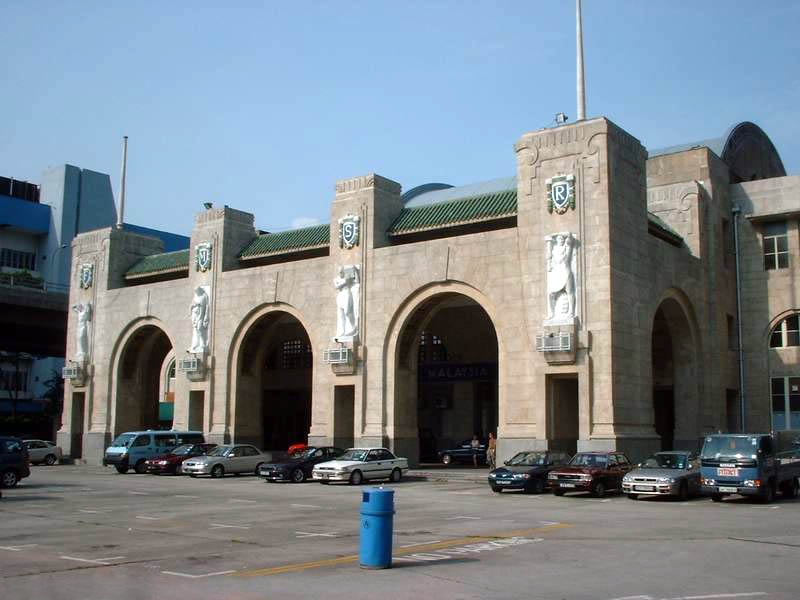 New York City has its Grand Central Terminal, and Singapore had her Tanjong Pagar Railway Station. The station was characterised by its high ceilings and the four figures crafted out of white marble by an Italian artist representing the core pillars of the Malayan Economy.
In early 2011, news about the station's closure began to spread like wildfire, drawing crowds to revisit this place that had been existing silently for years. The station's last train may have departed on 30 June 2011, but its distinctive sights and sounds certainly made it on this list to be archived as one of Singapore's forgotten spaces.
4) Lorong Kampong Buangkok
Who would have thought that we could easily access a kampong in a place other than Pulau Ubin? Tucked in the North East, away from the hustle and bustle of the city central, is Lorong Kampong Buangkok. Still an area of residence, the last kampong that exists in Singapore is an easily overlooked gem.
Though this place will likely not evoke nostalgia for our generation as much as it will for our parents, it could be a refreshing experience to visit this forgotten space and immerse oneself in the rustic and rural environment before it is torn down (which hopefully won't be any time soon).
5) Haw Par Villa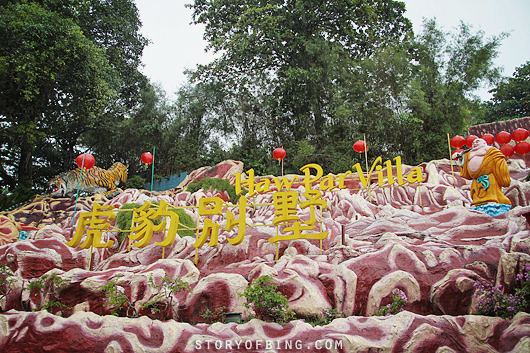 Fancy an education about the 10 courts of hell in Chinese mythology? Look no farther. Built by the very founders of the household Tiger Balm brand, this site is said to be the most disturbing theme park in Singapore! While the tourist spot had been criticized to be gruesome, I personally find that it is Chinese culture in its rawest, unsanitized form that not everyone can appreciate.
That said, I am sure that most of us have visited this space on an excursion in primary school. Those were the days of its glory. It is truly a pity that despite being made accessible with the Circle Line, the Haw Par Villa remains deserted. If there is one tourist attraction that is seemingly left out of Singapore's proud collection, then it has got to be the Haw Par Villa.
6) East Coast Park Macdonalds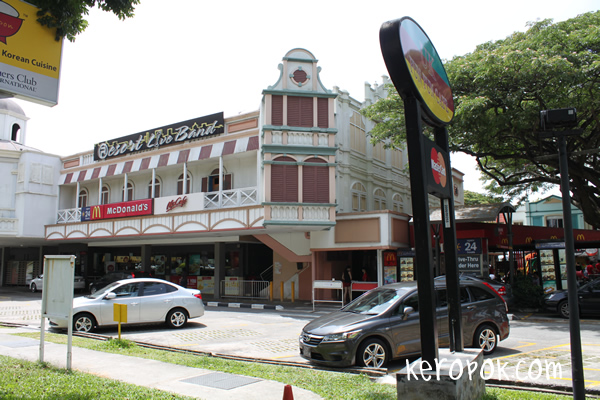 I fondly recall the memories of this place – a morning breakfast space to be visited before family picnics as a kid, and subsequently a hangout place after skating and cycling as I grew into a teenager. The MacDonald's at East CoastPark is a familiar playing space affectionately bookmarked in the pages of our childhood and adolescence. One of the oldest outlets in Singapore closed last March, leaving nothing but fond memories and a loving message to its patrons:
Thank you,
For first dates and last goodbyes,
For using our first Drive-Thru, and then our Skate-Thru,
For the runners, skaters, bikers, bowlers, dancers, beach boys and beach girls,
For filling our playground with laughter,
For lunch breaks, school breaks, heart breaks,
For East Coast Kids, For being cooler than Marina kids,
For your third birthday, and your 30th
For your kid's first,
For the great times, and the memories,
For 30 wonderful years,
For your friendship,
Goodbye.
If the above message speaks to you, or even induced the least bit of goosebumps, it is apparent that this forgotten space held sentimental value to you too!
Now, the good news:
Guess what – Macdonalds has gone ahead and opened up a new outlet atop the former East Coast Seafood Centre, just recently in December 2012. A fantastic reminder that, although the old is gone, the new is here for us to make and forge brand new memories with the later generations.
What are your favorite hangouts of yesteryear? Did we miss out any of them, or are we spot-on? Share your thoughts with us in the comments below!
Next Step: Find awesome event venues and spaces to rent in Singapore 
We are Spaces is a venue discovery platform for event planners. Browse from over 300 curated venues available for rent, filter spaces based on your specific requirements, and get quotes from multiple venues all from a single enquiry. Visit We Are Spaces to find your perfect venue today!