The Singapore Changi Airport is truly one of a kind. Besides functioning as an airport, it doubles up as a lifestyle retreat that features art installations, lush greenery and a multitude of dining and shopping options. Apart from the terminals, Changi Airport's newest arrival (read: Jewel Changi Airport) is definitely a hotspot for all locals, what with its massive dome-like appearance comprising both a marketplace and an urban park, featuring 10 different floors decked with 280 shops. 
In addition to the dining and retail options, Jewel Changi Airport offers spaces that allow one to #ExploreAndRestore. Together with Changi Airport, We Are Spaces is now offering you the chance to win tickets to the Changi Experience Studio and access to the Changi Lounge. It is time to explore Jewel Changi Airport like never before on a weekend out with family and friends.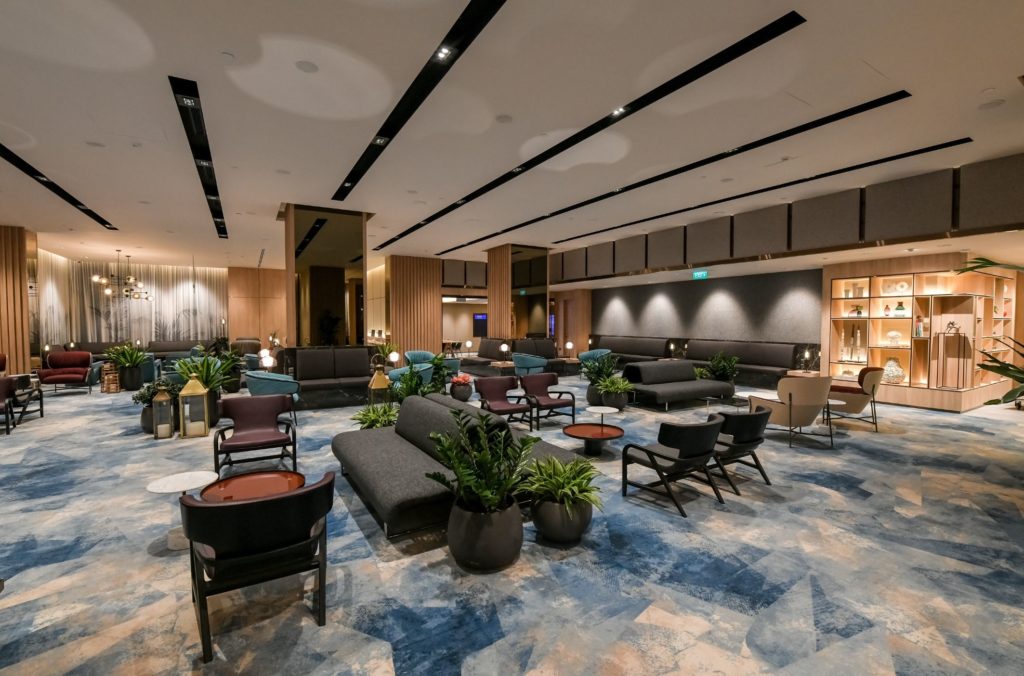 What many may not be aware of at Jewel Changi Airport: the Changi Lounge, which is located on the first level of the mall. The roomy space makes for an ideal venue to both relax and work (psst… it even has a meeting room!). This serves as an ideal alternative to those facing WFH fatigue. 
The lounge also provides high speed internet connectivity, ample charging points and meeting rooms with video conferencing facilities. Moreover, it is certified SG Clean by the Singapore Tourism Board and Enterprise Singapore, with safe management practices in place. With these, guests can be assured of the safe environment and enjoy a pleasant and restful time at the lounge. Bonus: guests can indulge in a slew of food and drink options while at the lounge – what's not to like?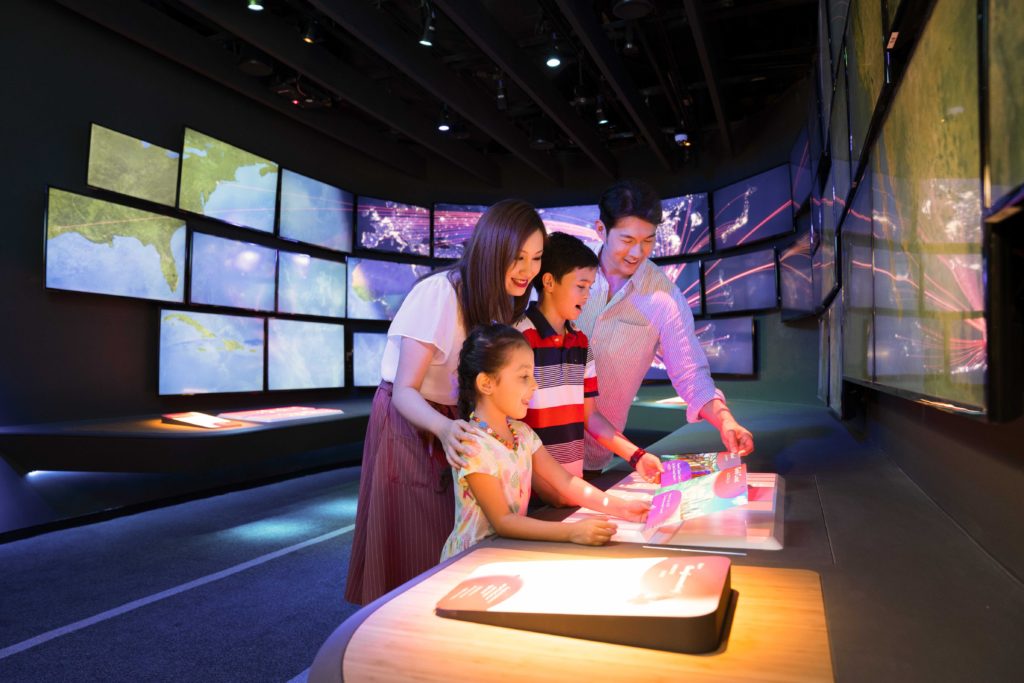 Consider this the modern day update of a traditional museum. It is equipped with entertaining – and educational – projection experiences as well as interactive games and immersive shows. This first-of-its-kind digital museum encourages interactive experiences through 20 interactive touch-points over 10 content zones. This allows guests to explore more about aviation as well as the history and advanced developments of Changi Airport. 
What else to note: the travel guide that comes with a pioneering technology in Asia. To view the map, users are required to open it at designated spots to watch the content projected. And if you are one who enjoys games, then the "Amazing Runway" multiplayer game is one to bookmark. 
Excited? All you would need to do is to follow @wearespaces on Instagram, like the post where we give details on the contest mechanics, and tag who you'd like to go with in the comments with the hashtag, #ExploreAndRestore. The giveaway contest is open to residents of Singapore only and will end on 17 May 2021. 
Entering the giveaway contest would mean that you would agree with the stated Terms and Conditions below. Once you are done, head over to our Instagram and get the chance to win these exciting prizes!
Terms & Conditions
This contest is in no way sponsored, endorsed or administered by or associated with Instagram.
Open only to residents of Singapore.
Contest period is from April 26, 2021 to May 17, 2021 (11:59PM Singapore Standard Time). Entries/comments left after this will no longer be considered valid. 
Participants must be following @wearespaces, have liked the main giveaway post and have tagged 3 friends in the comments, in order to be considered.
Winner will be chosen at random. We will announce the winner on the Friday after the contest closes.
By entering, participants agree to the full Terms and Conditions as stated here.
Prizes are non-transferrable and cannot be converted to cash. 
By entering, entrants may be asked to provide information, including but not limited to their name and email address. This data will be used by We Are Spaces and will not be given to any other party without prior consent from the entrant. Information from the winners will be used to coordinate on matters regarding the contest and details of the prize.
Any information entrants may provide, whether by default via their entry or given freely at the request of We Are Spaces, will be used in conjunction with the following Privacy Policy found at https://wearespaces.com/privacy.
We Are Spaces has the right to cancel or modify these Terms and Conditions in light of circumstances and events beyond its control. The team will notify entrants as soon as possible of any changes made.
We have the right to cancel this contest following any events outside of We Are Spaces' control that would make cancelling the contest necessary.
Head over to @wearespaces on Instagram to join and stand a chance to #ExploreAndRestore with these amazing prizes!