Many months ago, we established that the Millennials of Generation Y absolutely hate meetings, yet offline meetings are still infinitely important in a day and age where we digitize everything.
To be sure, nobody really wakes up in the morning with a cone hat on his head, blowing a party horn and yelling, "There's a meeting today!" While we don't have the elixir for your blues, we do have one way to make your meetings interesting – a truly awesome meeting room.
What's this cube farm and boardroom thing you've been going on and on about? We don't want to hear any of it. Here are 5 venues with cool meeting spaces to check out.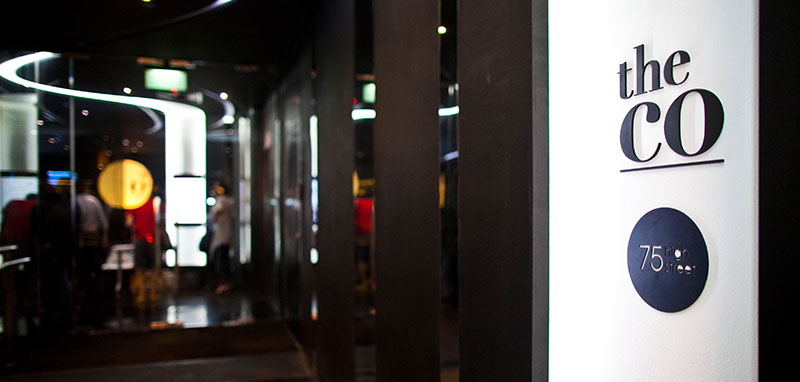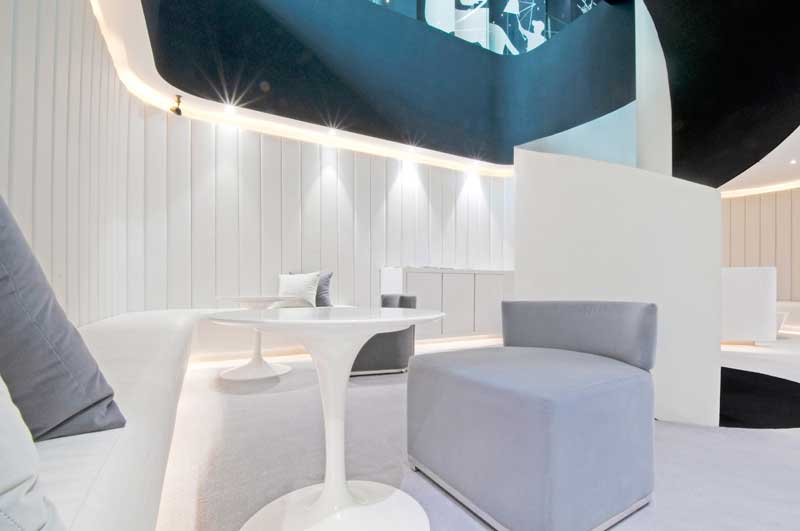 Right smack in the CBD is a quirky 8-storey building that is hard to miss, especially with the luminous lights snaking its way up the full-length windows. Cut it out with the ultramodern design already, you're making the plain offices in the vicinity look bad!
The Co.'s interior does not disappoint either. With its well-lit interior featuring wide walkways, spacious areas and a monochrome color scheme, it is undoubtedly an award-winner in all respects. Look, there's even a spiral staircase!
There is a reason why Changi Cove made it into our list of  9 Corporate Retreat Venues You Forgot About  – it's different in a great way. Its ballroom-convertible auditorium, 8 configurable meeting rooms and an incubator space are all tastefully furnished with a variety of seating options from benches to beanbags (oh please, swivel armchairs are so yesterday).
Brainstorming session? These writable walls will replace your furious typewriting with sounds of markers and chalks against the white/blackboard like old school days. Ah, what pleasant (or unpleasant?) nostalgia that would be!

To say that the design of Collective Works has nailed flexibility perfectly is an understatement. Where else can you break tables apart and customize their arrangement? Users can even host business meetings in a sound-proof kitchen equipped with a microwave, a stocked fridge, and best of all – a coffee & cappuccino machine should you require a mid-day pick-me-up!
With a striking decor made up of wooden textures, black and white schemes with burst of lime, the balancing act between aesthetics and functionality is just plain impressive.
While Singapore's Startup Hub Blk 71 building may look dull and mediocre from the outside, Silicon Straits is anything but, despite being housed within. Take a step into the 2,000 square feet space and take in its cosy interior and warm lighting.
Small as the place may be, it is equipped with more than enough facilities. We're talking about 2 private meeting rooms, 3 lounges for chilling out, designer furniture and colorful custom tables. Apart from that, there're also lockers, 3D printer, laser cutter, a neat pantry and a television corner!
Take a walk through M Serviced offices at Triple One Somerset and you'd think that you were in the cozy abode of a young artist. The interior of the office is a combination of glass, concrete, wood, black grilles, and burst of bright colors that works surprisingly well together to create a creative work space with an industrial touch.
Small cubicles with cushions and a functional door belong to an unconventional installation in the office called the "Comfort Zone", where users can shut themselves off for a bit if need be to relax, or have a beverage.
Also, candy dispenser. That's the dream.
Whether is it a serviced office, co-working space, training room or seminar room you are looking for to hold your meeting, be sure to explore these options! Especially for the Gen-Ys (yes, you), to whom 'meeting' and 'fun' should never be mentioned in the same breath – these spaces will definitely change your "meeting mode" forever.
Yes, it's kind of a thing now.
—
Next Step: Find awesome event venues and spaces to rent in Singapore 
We are Spaces is a venue discovery platform for event planners. Browse from over 300 curated venues available for rent, filter spaces based on your specific requirements, and get quotes from multiple venues all from a single enquiry. Visit We Are Spaces to find your perfect venue today!