The best way to plan a company retreat for your staff is to hold it off-site! Singapore has plenty of corporate retreat venues, so why not?
Corporate retreat venues in Singapore
The office is clearly a place your staff would wish they're less familiar with. I'd bet some of them can even find their way to the pantry blindfolded. So if the budget and time aspects permits, venture out of the workplace! A retreat's ultimate goal is to build cohesion among staff, and encourage them to take a step back from their daily duties to reflect on the business and provide constructive feedback. So, who are we kidding? Of course the setting has to be inspiring and refreshing!
Here are 9 corporate retreat venues to check out before making your decision. By the way, spaces bounded by boring four walls that scream "boring!" are not allowed on this list.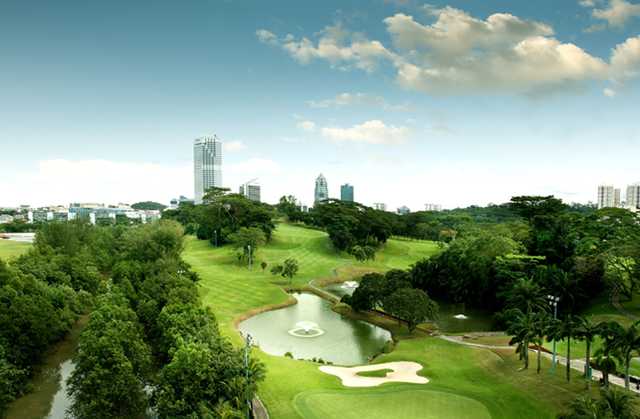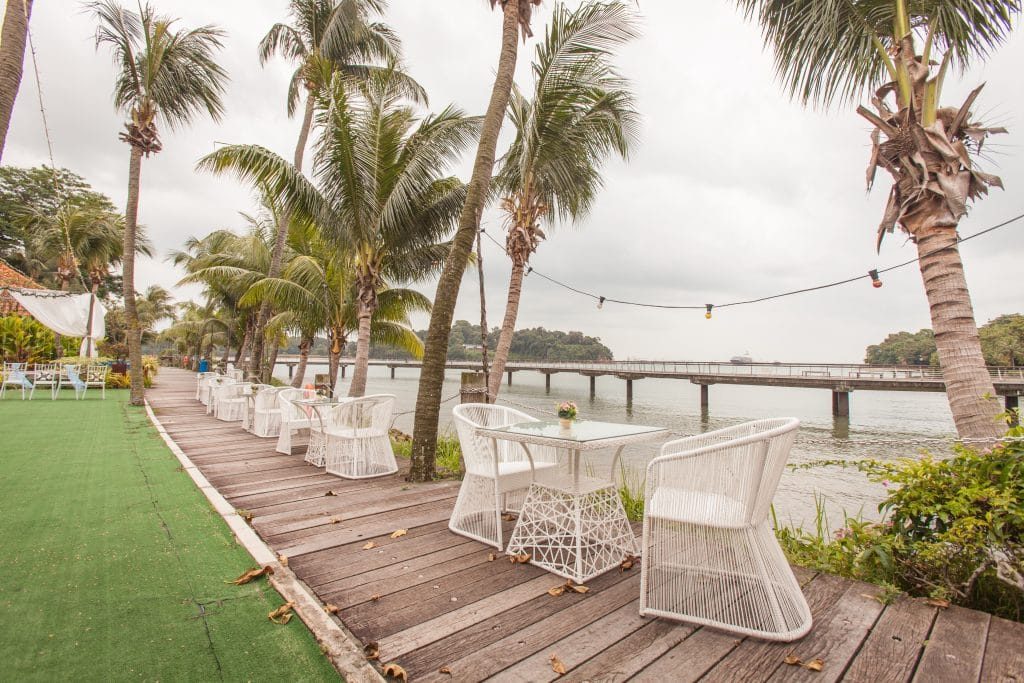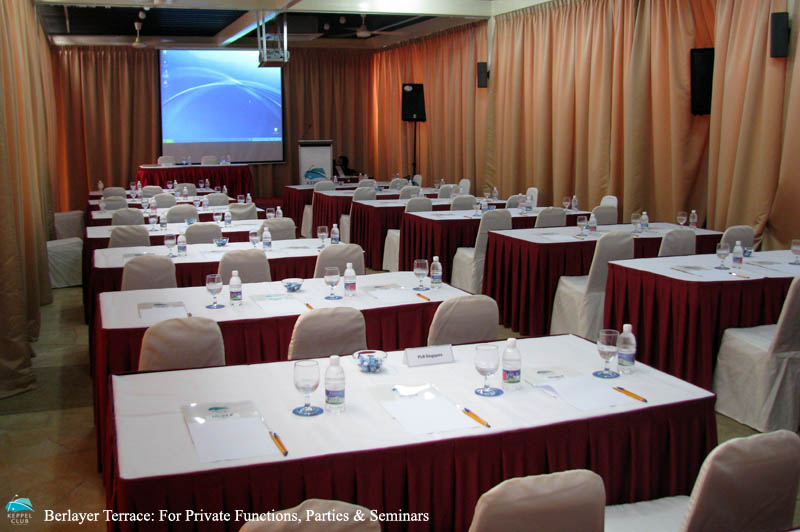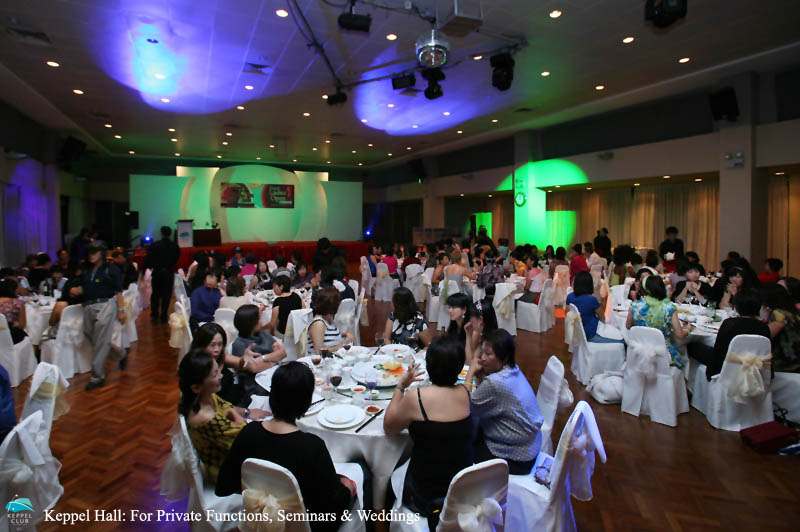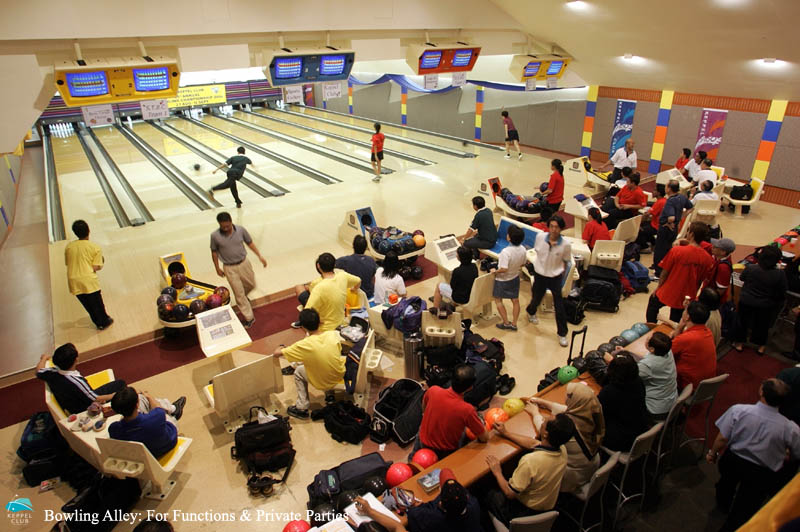 Image Credit: Keppel Club Official Website
Keppel is a premier golf and social club located at Bukit Chermin Road that places huge emphasis on environmental sustainability and going green! The club houses various function rooms for different purposes. Peony Jade Restaurant is a popular dining establishment to hold corporate dinners and luncheons. The Berlayer Terrace or the Theatrette/Auditorium is ideal if you wish to have a space for presentations, sharing sessions or discussion among your staff. The pavilion by the Keppel Club Swimming Pool provides space for any team-building activities of a smaller scale. The Keppel Hall is spacious enough to accommodate a company dinner or lunch at the end of your retreat too. Apart from the pool, Keppel Club also has an in-house bowling alley for the recreational purposes of your event.
Somehow, visiting the zoo is always a remembrance of childhood if you grew up in Singapore; those fun-filled excursions where the noisiest kids will dominate the rear of the school bus. What many of us don't know is that the zoo, apart from being a popular tourist attraction, has plenty of indoor and outdoor event spaces within the main zoo, Night Safari and River Safari compounds. There's even a dining room in the midst of a Panda enclosure! (Though those attention-seeking creatures may be sort of distracting..)
As they would put it, take your events out of boxy rooms and into the wild outdoors. Surround yourself with nature and take in the sights and sounds of it. It is bound to be a breath of fresh air…even if the smells are not lemony like your office freshener.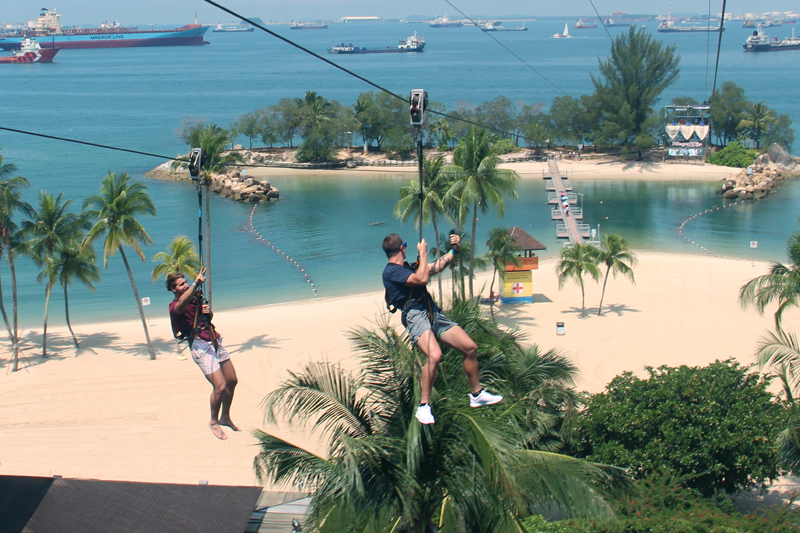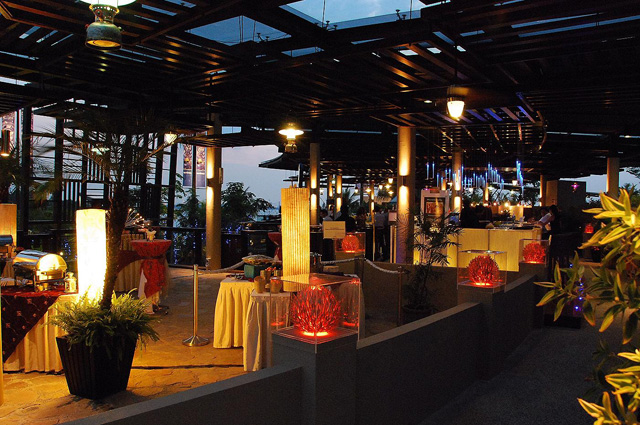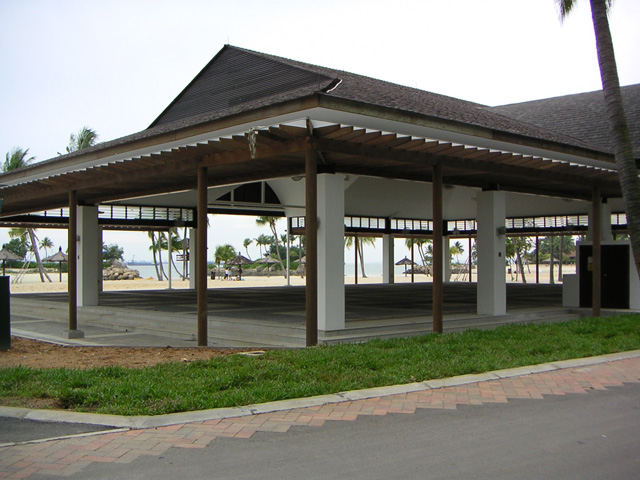 Image Credit: http://mice.sentosa.com.sg/
We all know Sentosa – a cluster of world-class attractions and a party of top-notch hotel names. There is no lack of event and meeting spaces in Sentosa and it's definitely one of the most fun corporate retreat venues you can find in Singapore.
Resorts World Convention Center on its own houses 21 function rooms, with another 5 in Hard Rock Hotel and 7 Banquet Rooms under Equarius Hotel. Not a fan of conventional event spaces? Opt for the Waterfront Promenade, the Coliseum, or even inside attractions like Adventure Cove Waterpark, Universal Studios Singapore, or S.E.A. Aquarium for a touch of novelty that will make your retreat unforgettable!
Feel free to take your retreats out of RWS to the scatter of event venue spaces all over the island ranging from beaches to pavilions and even museum forecourts. Best of all, you can always count on the island's specialty in outdoor adventure to take care of your retreat's team-building needs.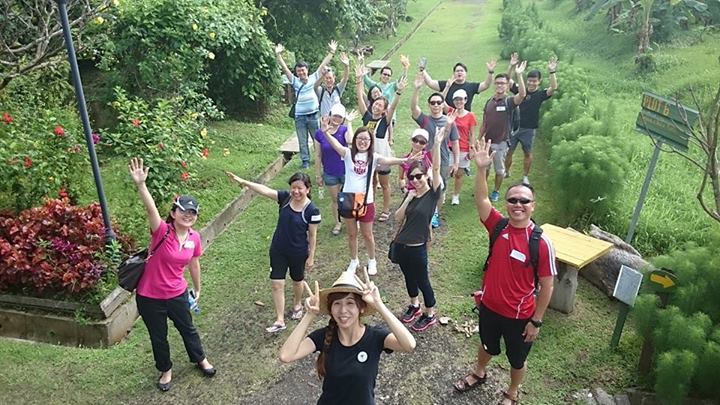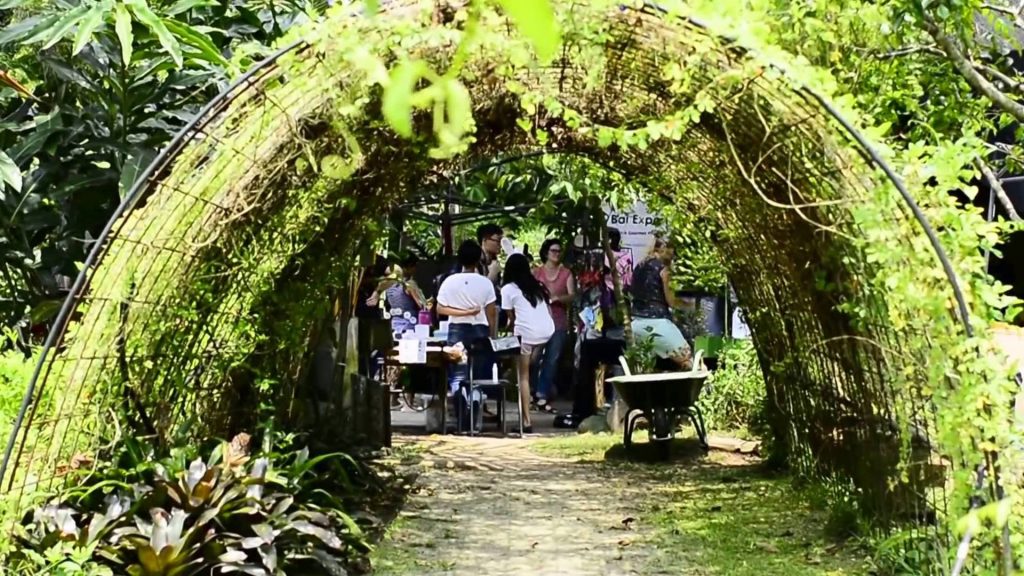 It's not Friday but you can dress down. Who said that bonding with your colleagues over activities requires you to be in business outfits all the time? Bollywood Veggies is one of the corporate retreat venues that not many people know of, a venue that can add a rustic touch to your retreat. It isn't everyday that you get to see the whole office in a Kampong setting. Your colleague may be excellent at paperwork. But how would he fare as a farmer? We'll see.
The place is equipped extensively with facilities that you may find useful for the bulk of your retreat program. These places include a bistro, outdoor seating area and museum space – just to name a few. All against the backdrop of a 1o-acre farm that'll make a refreshing setting for a company event. Bollywood Veggies offer a wide range of activities; from guided tours to making curries with your colleague with fresh farm produce! You never know, there might just be a culinary goddess among you.
5. Kranji Resort Farm Stay
Update: This place is permanently closed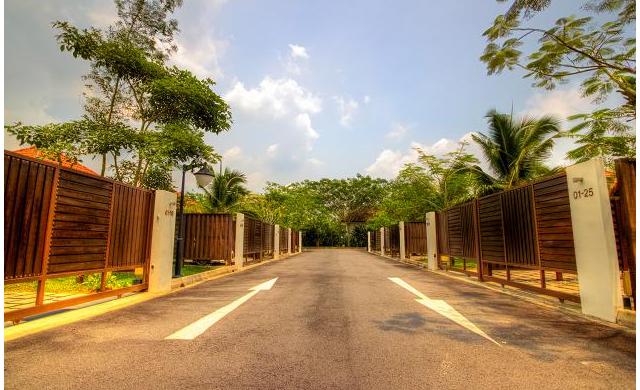 Just a stone's throw away from where Bollywood Veggies is located at 10 Neo Tiew Lane, D'Kranji Farm Resort provides an accommodation solution if your corporate retreat spans over a couple of days! You may read more about this venue from our previously published article 5 Places You Never Knew Existed In Singapore.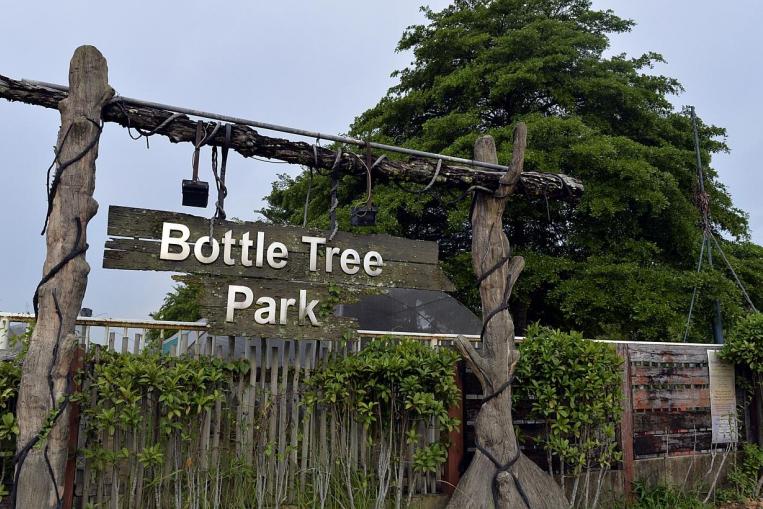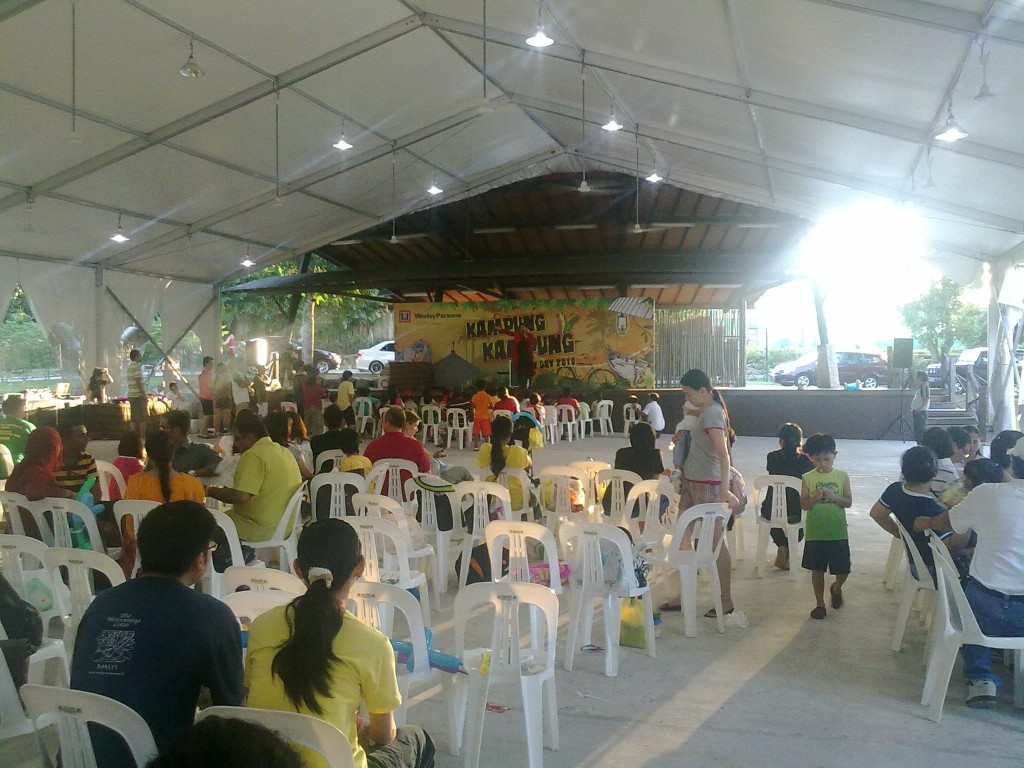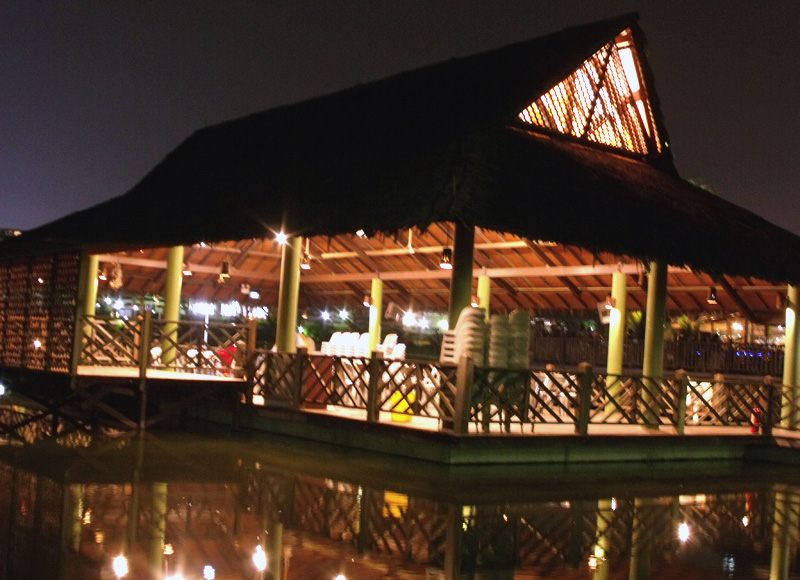 Apart from Bollywood Veggies, Bottle Tree Park is another venue that provides a similar 'farm' experience. Not only do they offer meeting packages, you can also select from a wide variety of team building activities such as team drumming, fishing and prawning competitions, photo hunt and other team bonding games. The dining options at Bottle Tree Park aren't shabby at all too! The event facilities at Bottle Tree Park includes the function room, the lake house and the stage pavillion.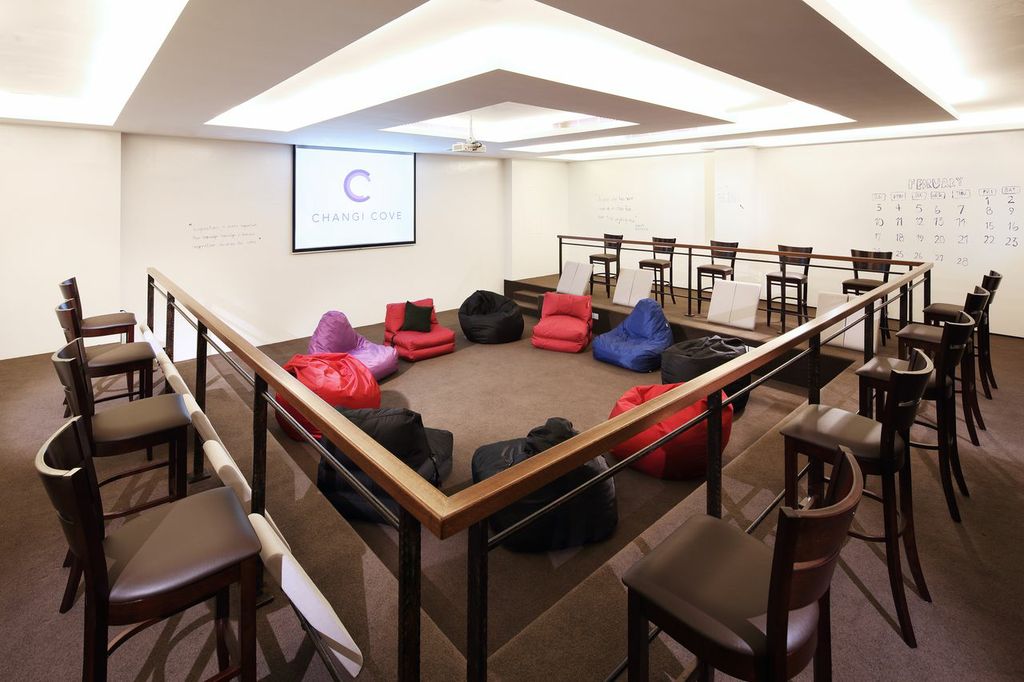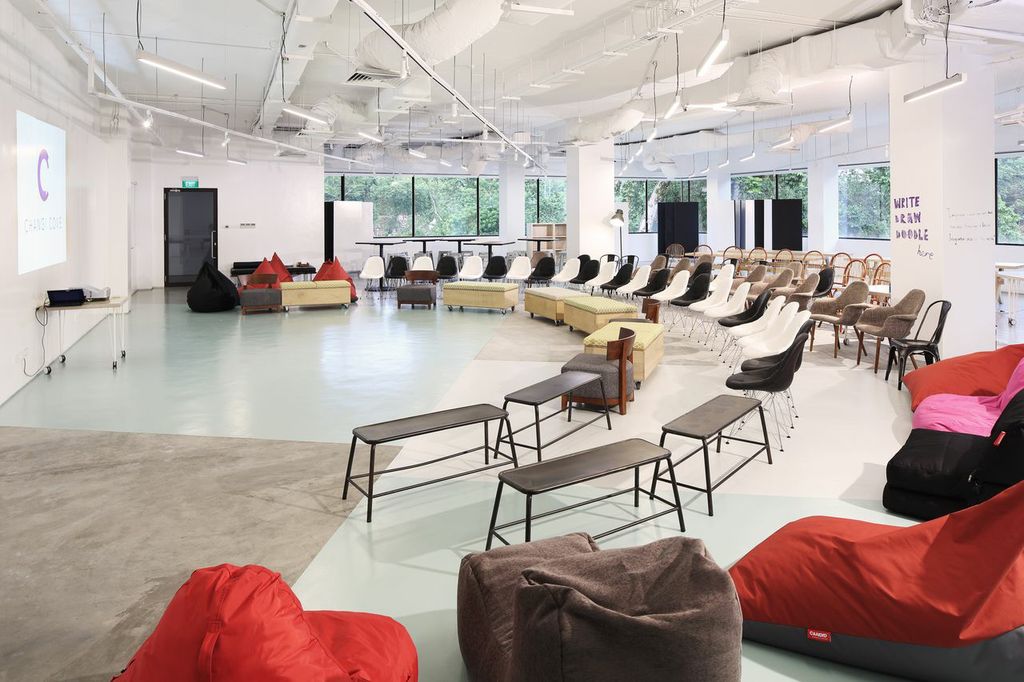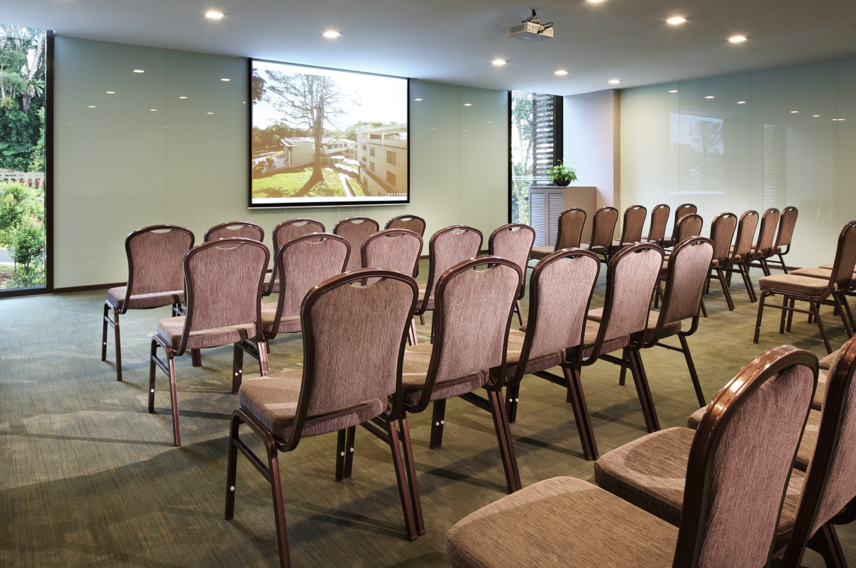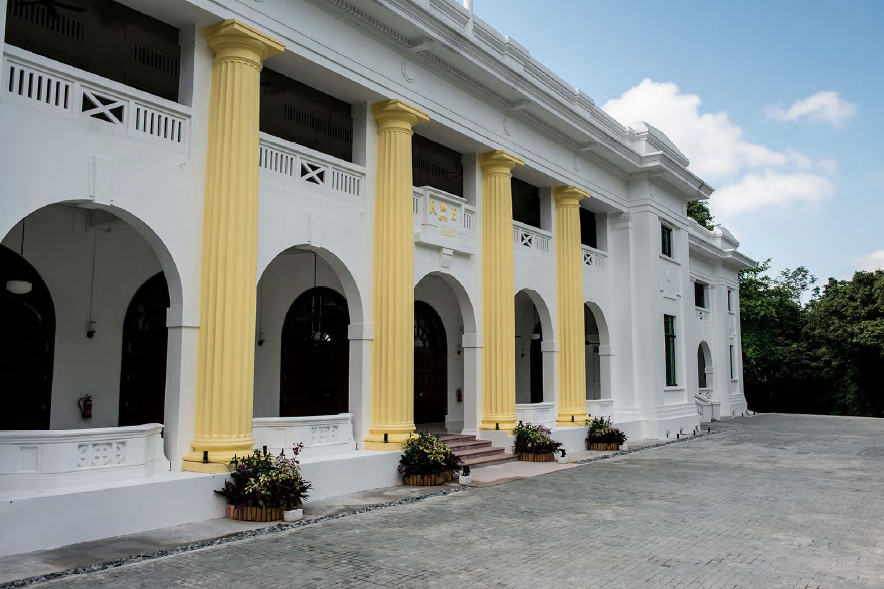 If you're not into something so heavy on natural activities, but would still love to have a retreat venue away from the bustling city, here you have. Quiet but most definitely not inaccessible, Changi Cove prides itself as an ideal venue for company retreats or team bonding getaways. It also appears that Changi Cove has a knack for structuring retreat environments creatively. For instance, some of their meeting spaces has beanbags and even walls you can doodle on. Most of the event function rooms and spaces offered are beautifully furnished in a minimalist fashion. These details will provide an interesting twist and put your staff in a creative setting to think out of the box! All out of team building activities and ideas? Retreat planners can leverage on Changi Cove's location to access Pulau Ubin or even Chek Jawa and make them venues for team building activities.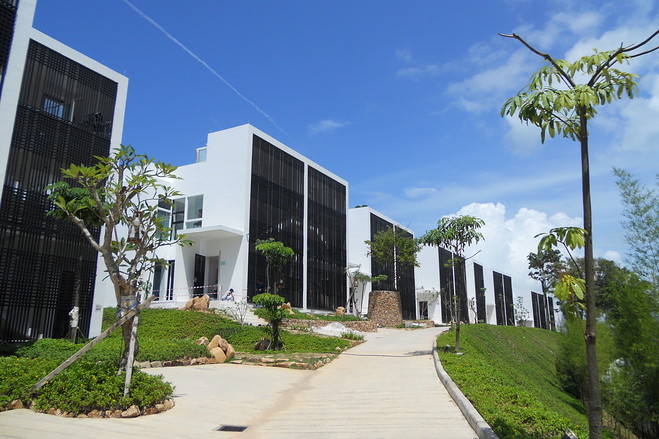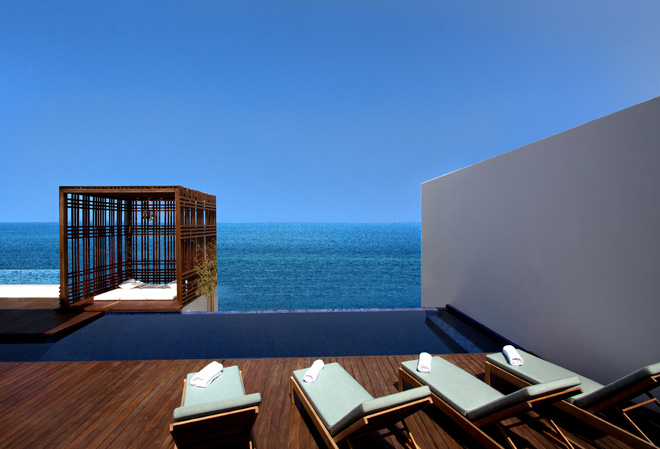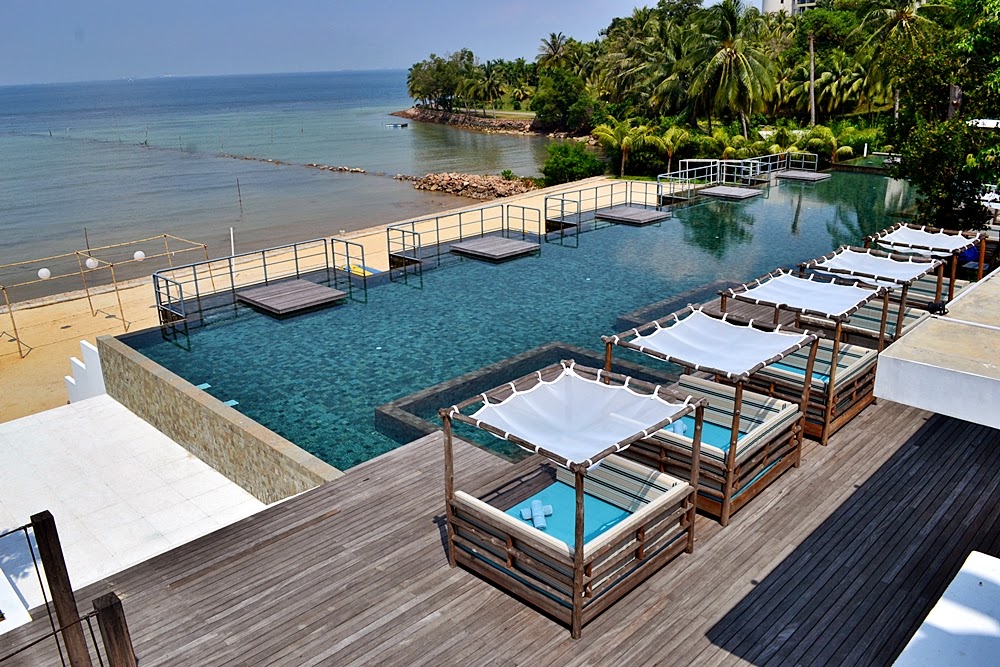 Some call this place a preview of Santorini in Southeast Asia, and it's easy to see why. The ivory walls and architecture set against hues of blue from both water and sky does remind us of the place Mamma Mia was filmed! Montigo Resort is a mere 30 minute ferry ride from Singapore, making it one of the more popular corporate retreat venues in Singapore. If you're searching for a relaxing destination to venture out of Singapore for your corporate retreat, then you are in luck! The resort is not all about pretty suites and lovely rooms overlooking the sea. It is equipped with facilities such as function rooms, meeting spaces and ballrooms that can cater to your retreat's needs.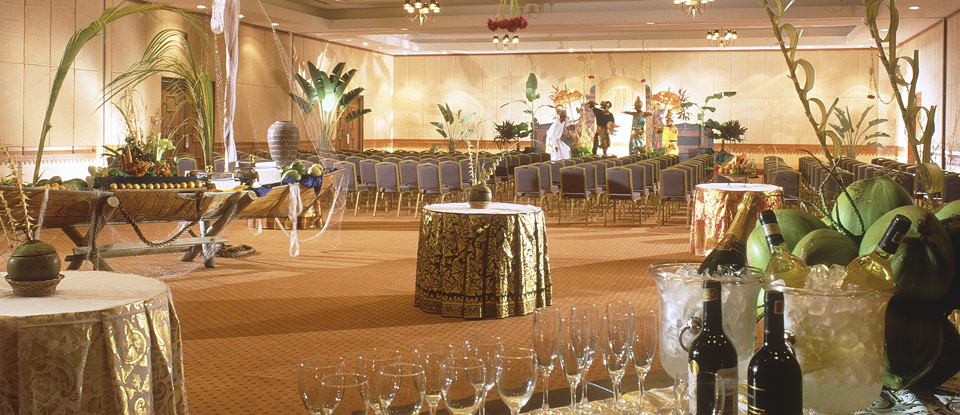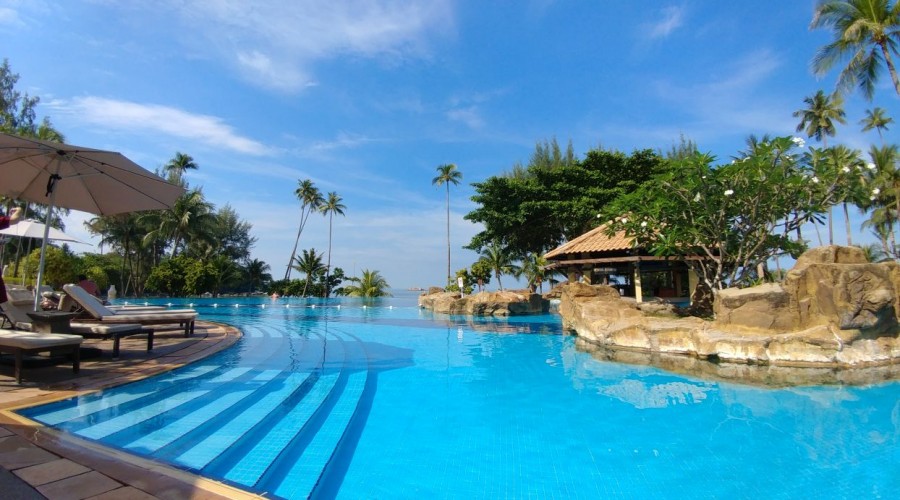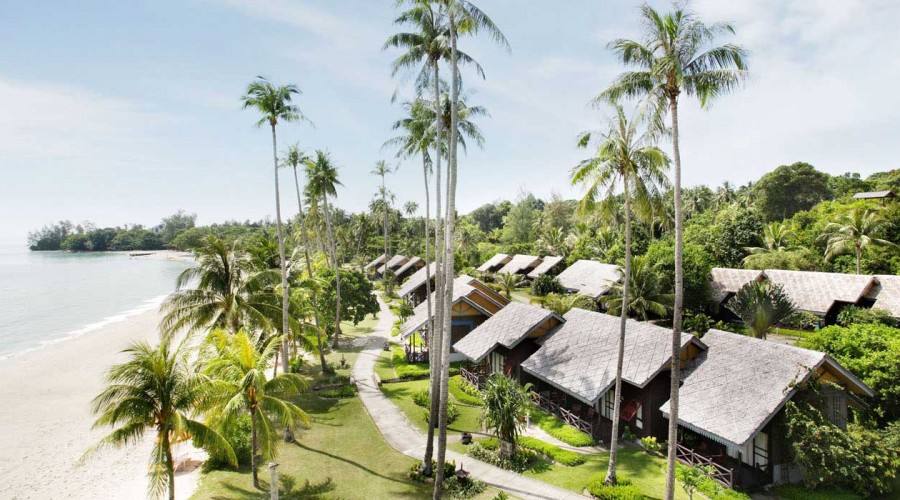 Now if we stretch the previously mentioned ferry ride from 30 minutes to an hour, we'll be able to bring you to another paradise of corporate retreat venues – Nirwana Gardens at Bintan.
Let your staff marry work and leisure for a few days at this resort! Ballrooms, meeting rooms and function rooms are available for rental along with meeting packages that will best fit your needs. A detailed list of meeting facilities and their dimensions/capacity can be found here and you may also wish to check out this list of additional equipment and services for hire.
Editor's Note: This post was originally published in July 2015 and has been updated for accuracy and comprehensiveness.
Next Step: Find awesome event venues and spaces to rent in Singapore 
We are Spaces is a venue discovery platform for event planners. Browse from over 300 curated venues available for rent, filter spaces based on your specific requirements, and get quotes from multiple venues all from a single enquiry. Visit We Are Spaces to find your perfect venue today!