A product launch is actually a lot like a baby shower. Being the first time your baby meets the world, we're sure you'd go all out to show the world what an awesome product you've made!
Choosing the right venue is the first step to throwing an awesome product launch. No, we're not talking about having your launch just look good enough. We're talking about something so memorable it'll bring you both people and publicity and get people talking.  And of course, when it comes to venues, it's our business!
Here's a quick list of things to consider:
1) Accessibility
It only makes sense to hold your product launch at a convenient location so that you can cut down on traveling time for your guests. Needless to say, a central location in the heart of the city would be most ideal. Make sure that your venue is easy to find, and if it is even slightly tricky, provide your guests with directions so they need not spend 20 minutes rounding the vicinity before they finally arrive bushed in perspiration. As some of your guests would be getting there by their own transportation, it will help to advise them of the parking facilities as well.
2) Space
Image Credit: www.thevibeagency.com
As with any other event venue, your product launch should have sufficient space for people to move around and mingle without feeling claustrophobic. Depending on the number of people you plan to invite, you have to make a rough estimate with the standing/seating capacity to gauge whether the venue has ample space for networking and showcase purposes. Nobody enjoys being in a place where private conversations are impossible!
3) Facilities
Facilities and amenities are pretty much the "hardware" for your product launch. For event planners like yourself, we understand that you would least like Murphy to spring any kind of surprise there and then. So how do you beat  him to it? Do your homework and research first before making a booking. Whether is it AV equipment, wireless internet, or air conditioning you require, make sure you've got everything covered and leave nothing to chance!
Image Credit: www.roodebloemstudios.co.za
4) Concept
Most importantly, the concept of the venue must be aligned with the nature of your product launch. Imagine a cactus fair in a room of four walls without any natural sunlight. Or picture the latest hi-tech showcased in a Chinese antique gallery. It just doesn't sound quite right, does it?
Don't underestimate the power of congruence between your venue and launch, for it can do wonders for your event and enhance the overall experience!
Here we've got 3 examples of brilliant venue hire for these corporate events:
Alkaff Mansion
Check out our review of Alkaff Mansion here.
Just like a scene out of British drama series "Downtown Abbey", this place of historical charm played host to the Reebonz 4th anniversary celebration. Being effortlessly exquisite in its colonial-style exterior, wooden furnishings, warm tones and patterned floorings, its design and decoration is well aligned with the theme of the brand's launch that day- Reebonz Vintage – collections of preloved luxury items.
Image credit: chocolatecatsz.blogspot.com
This is a fantastic example of how an event venue can double up as both a place of celebration party and product launch simultaneously, utilizing the venue's atmosphere and ambience to an event's favor
Majolica Majorca Rooms of Desire
Majolica Majorca, a cosmetic brand most will remember for its princessy packaging, put up one of the most impressive product launches by playing at every girl's dream of being a princess. And what is it that every princess has to own? Their personal make-up sanctuary.
In 2011, Majolica Majorca presented Rooms of Desire – transforming boutique hotel rooms in Hong Kong, Japan, and Singapore to be the princess room many can only dream of.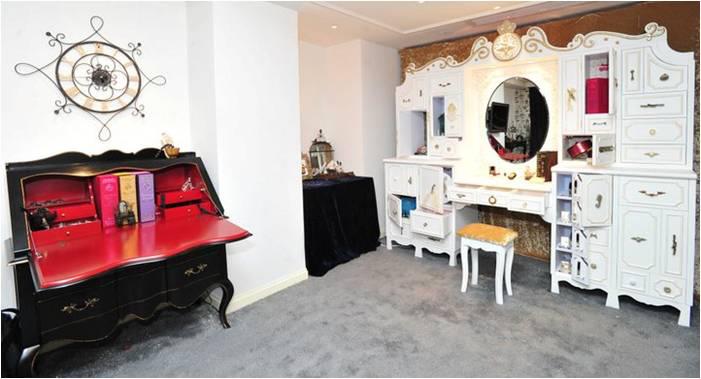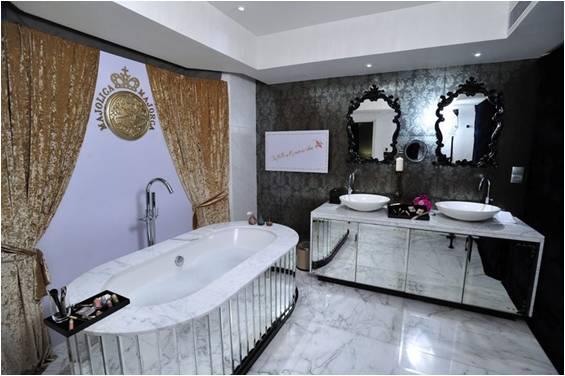 Image Credit: Majolica Majorca Singapore Facebook
By incorporating the brand's signature color schemes and design in the suite's furnishings and decor, Majolica Majorca had managed to create a setting engaging enough to convince their guests that fantasies can become realities! We can't think of any part of the room that is not in sync with the whimsical and lavish royalty theme, and that is the power you can harness from a great venue pick.
EPSON "Unbottle the Magic" at St James Power Station
Gone were the days of boring electronic product launches in large event halls and warehouses. Earlier this year, EPSON went for something upbeat by holding their launch of the L Series Ink Tank System Printers at The Gig at St James Power Station with the theme CMYK (Cyan, Magenta, Yellow and Black). "Unbottle the Colors" on the first of March was all about bright colors and magic. Now we all know why a club was chosen.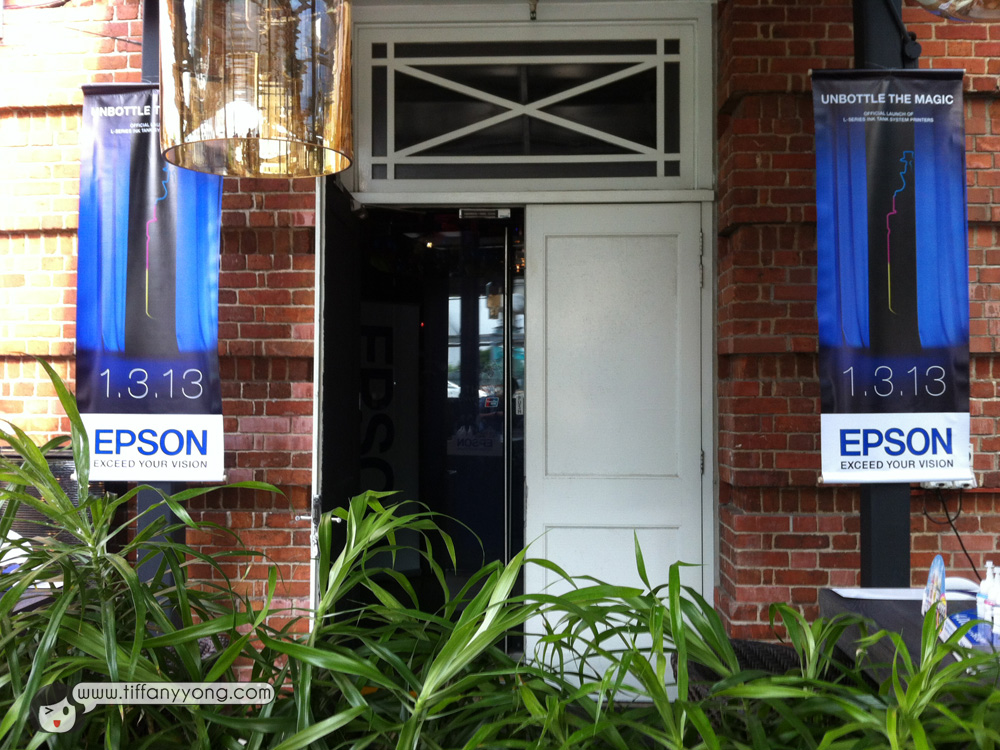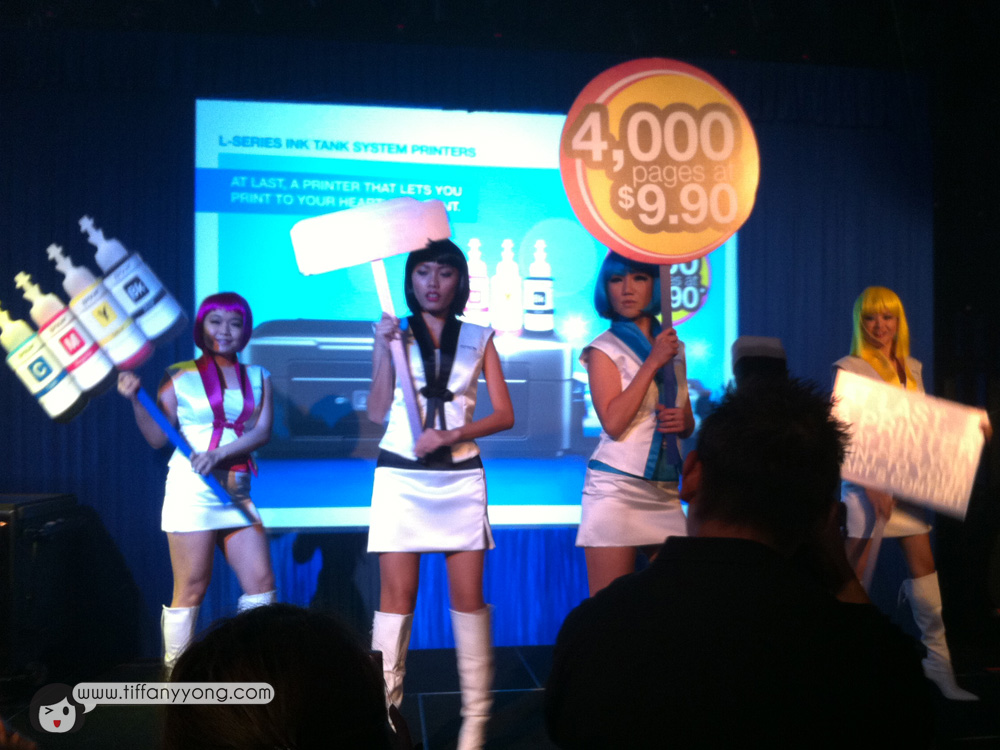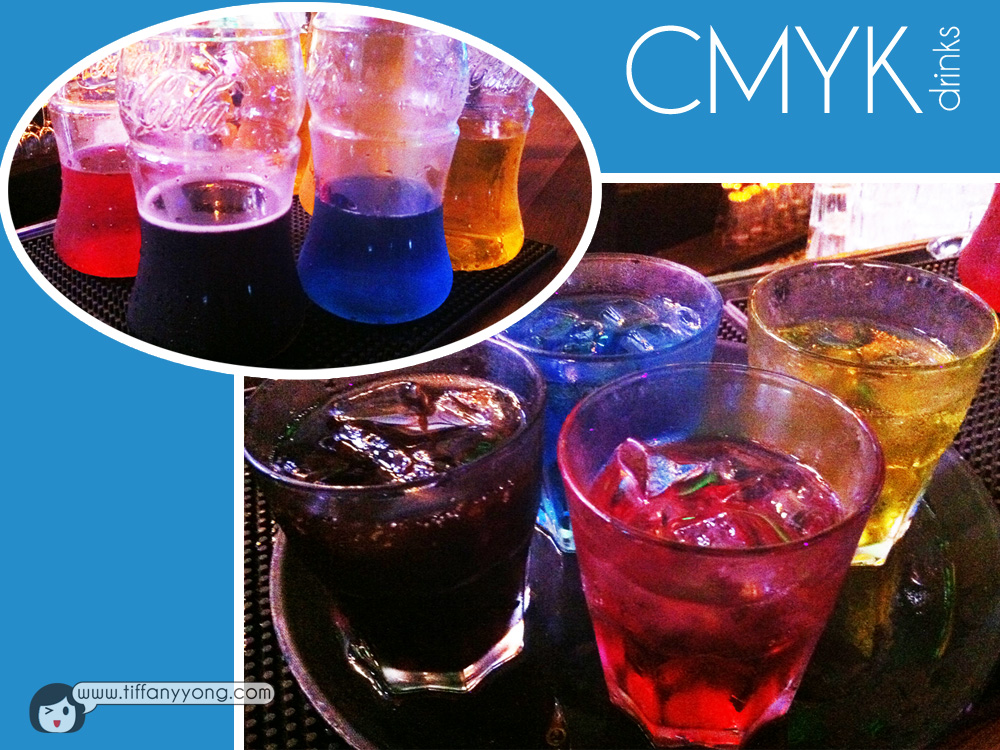 Image credit: tiffanyyong.com
Not only did the backdrop of a nightclub boost the Wow factor of the laser show, it also provided a relaxing after-hours atmosphere for guests– very much like a happening party whilst at work, especially when even the drinks served at the event were in sync with the CMYK theme. Who said you can't mix business with pleasure?
—
Let's not put you through that extensive research and enquiry process that tires you to no end. We have done the 'homework' on your behalf and consolidated all you need to know about the venue in one page – click here to find some awesome product launch venues in Singapore.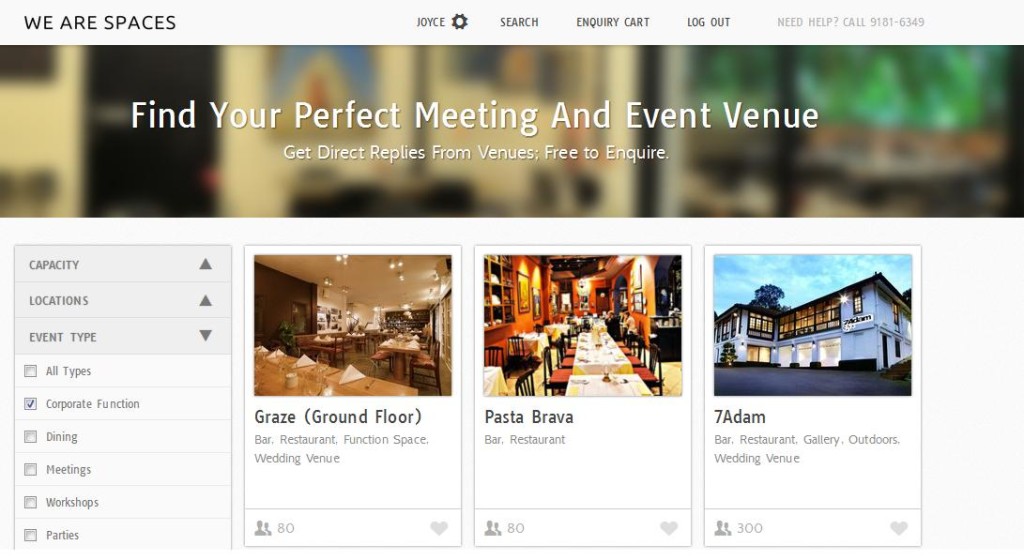 Access all the vital information like location & accessibility, capacity, and availability of facilities and amenities at your fingertips only at We Are Spaces. We have also recently launched Version 2 to serve you better. Enjoy!

Featured image credit: http://beta.todayonline.com
Next Step: Find awesome event venues and spaces to rent in Singapore 
We are Spaces is a venue discovery platform for event planners. Browse from over 300 curated venues available for rent, filter spaces based on your specific requirements, and get quotes from multiple venues all from a single enquiry. Visit We Are Spaces to find your perfect venue today!