When it comes to your wedding day, there's no denying that it's a momentous occasion filled with love, joy, and cherished memories. As you embark on this beautiful journey with your partner, there's an opportunity to design a wedding reception that is uniquely and authentically yours. In a world brimming with inspiration from platforms like TikTok and Pinterest, it's easy to find countless ideas to incorporate into your wedding. But amidst the abundance of possibilities, one thing remains clear: your celebration should reflect your individuality, your love story, and your distinct style.
This is your time to shine, and what better way to do it than by infusing your wedding reception with personality, creativity, and meaningful details that tell your unique story? After all, it's the moments that showcase your personalities that make your wedding truly unforgettable. So, let go of the conventional and embrace the extraordinary, new ways to personalise your wedding reception. From signature cocktails that tantalise the taste buds to custom signage that adds a touch of charm and wedding reception table decoration and invitations, let these ideas ignite your imagination and guide you towards a wedding event that is authentically and beautifully "you."

Read on for 15 fun ways to celebrate your love stories and delight your guests.
Don't Be Too Torn Up Over Traditions

Embrace the freedom to tailor your wedding day to reflect your values and personalities. While traditions hold significance, don't hesitate to forgo or adapt those that don't resonate with you. Whether it's skipping the bouquet toss or creating a unique unity ceremony, prioritize what feels right for you as a couple, resulting in a wedding day that truly represents your love story.

Get an Interactive Guest Book
Ditch the traditional guest book and opt for an interactive alternative that captures heartfelt messages and moments. Set up a creative guest book station with vibrant markers, instant photo printers, or even video recording equipment. Encourage guests to share their well-wishes, advice, and memories, or have them pose for fun polaroids and then write fun notes on them. Or, you can have fun ideas like Jenga-themed guest books, flower petals, jigsaw puzzles – ideas are aplenty! 

3. Choose a Meaningful Venue
Elevate the significance of your wedding by selecting a venue that holds special meaning to you and your partner. Whether it's the place you first met, the spot where you got engaged, or a location that holds sentimental memories, a meaningful venue adds an extra layer of emotion to your special day. It becomes a poignant symbol of your unique love story and sets the stage for an intimate and heartfelt celebration.  A park, VR-themed park, McDonalds, a hotpot restaurant, movie theatre, or even a school auditorium – we've seen many unique ideas that have guests remembering the wedding for a long time!

Here's a selection of great venues for your wedding event:
The Legacy Ballroom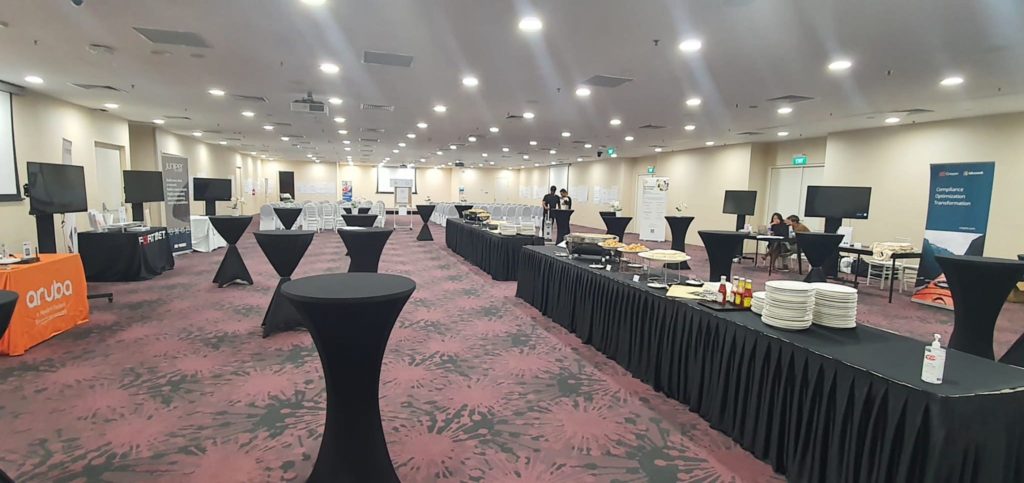 – Address: Pasir Panjang, Hong Leong Garden, Clementi New Town, 11 Slim Barracks Rise, Singapore 138664
– Max Capacity: 320 guests
– Price Range (half-day): $2,001 to $3,000
– Price Range (full-day): $3,001 to $4,000
Interested in this venue? Click here to find out more and get a quote.
Lux & Beyond Showroom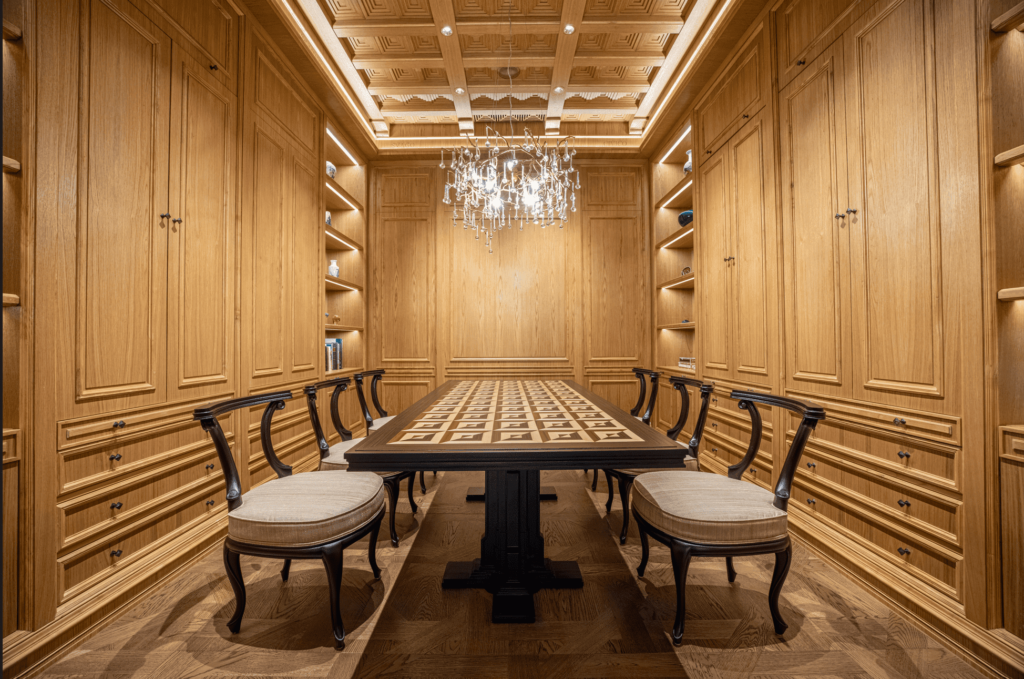 Address: Orchard, Cairnhill, River Valley, 53 Mohamed Sultan Road, Singapore 238993
Max Capacity: 20 guests
Price Range (half-day): $1,001 to $1500
Price Range (full-day): $2,001 to $3,000
Interested in this venue? Click here to find out more and get a quote. 

Moon Rooftop Bar & Lounge 
Address: Anson, Tanjong Pagar, 70 Anson Road #27-01 Hub Synergy Point, Singapore 079905
Max Capacity: 150 guests
Price Range (half-day): $9,001 to $10,000
Price Range (full-day): $15,001 to $20,000
Interested in this venue? Click here to find out more and get a quote.

The Outset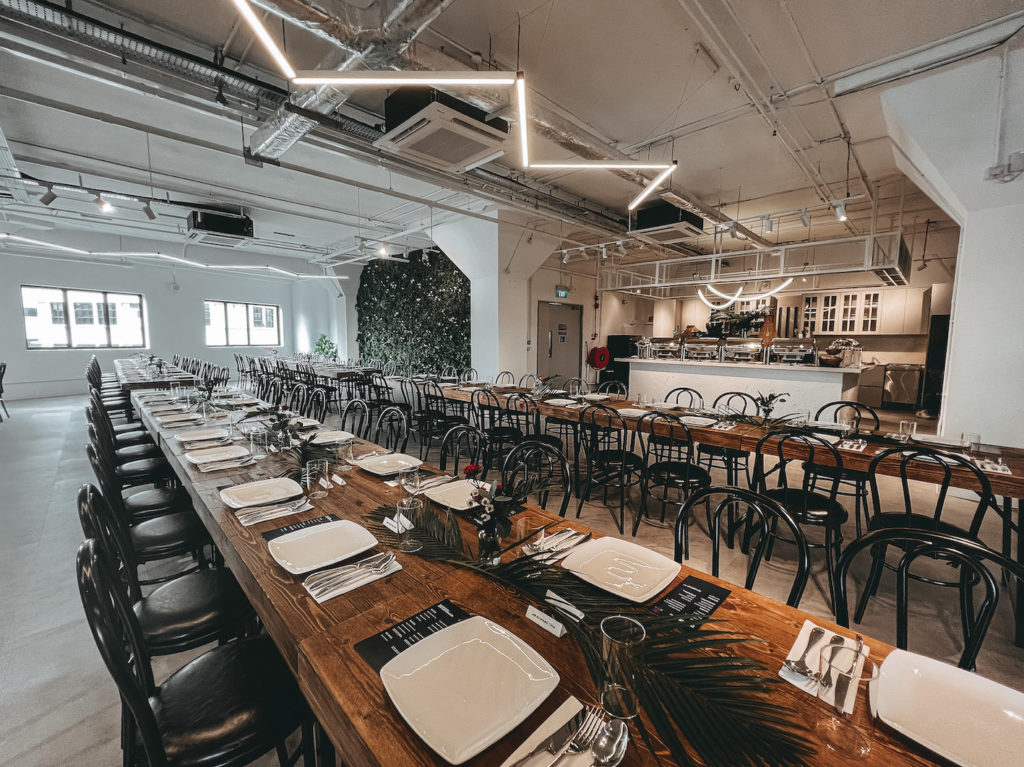 Address: Macpherson, Braddell, 39 Mactaggart Road Level 7, Singapore 368084
Max Capacity: 150 guests
Price Range (half-day): $2,001 to $3,000
Price Range (full-day): $3,001 to $4,000
Interested in this venue? Click here to find out more and get a quote.

4. Organise Unique Entertainment
Set the stage for a wedding celebration like no other by organizing unique and captivating entertainment. Break away from the ordinary and infuse your reception with performances that reflect your personalities and passions. From live bands that play your favorite tunes to mesmerizing dance acts or even surprise guest appearances, the possibilities are endless. Let your entertainment choices become a true reflection of your love story, ensuring that your guests are treated to an unforgettable experience that resonates with both of you.

Build a Handwritten Notes Board (Letter to Bride and Groom)

Embrace the personal touch by incorporating a handwritten notes board at the reception venue. This thoughtful addition allows guests to leave personal messages, well-wishes, and advice for the newlyweds. These heartfelt notes become cherished mementos, reflecting the love and warmth shared on your wedding day. Imagine revisiting these heartfelt notes years later and reliving the magic of your special day.
Design Custom Menus

Treat your guests to a delightful culinary experience by designing custom menus. Go beyond standard catering and work with your chosen venue to craft a menu that showcases your favourite dishes, family recipes, or cultural delights. For an added touch, include a heartfelt note explaining the significance of each menu item, creating an enchanting dining experience that resonates with your love story.
Create Signature Drinks

Raise a toast to love and individuality with signature drinks that leave a lasting impression on your guests. Create custom cocktails that reflect your favorite flavors, colors, or even shared memories. Naming the drinks after significant moments in your relationship adds a sentimental touch. With every sip, your guests will be reminded of the uniqueness of your love story, making the celebration all the more special. Signature drinks not only add a touch of personalization but also become delightful conversation starters among your guests, fostering connections and joyous celebrations throughout the evening.
Include Your Pets

For couples who consider their pets a part of the family, incorporating them into the wedding celebration is a heart-warming idea. Whether they play a special role in the ceremony, don adorable attire, or join in for a fun pet-friendly photoshoot, involving your furry companions creates cherished memories and adds a touch of personalization that reflects your life together.
Create a Photo Wall

Celebrate your love journey through a captivating photo wall that showcases the highlights of your relationship. Feature snapshots from your first date, your travels together, and moments of laughter and joy. Guests will delight in experiencing your love story visually and can also share their own memories through Polaroid pictures, creating an interactive and love-filled photo collage.
Personalise Your Wedding Favors

Show appreciation to your cherished guests with thoughtful and personalized favors that express your gratitude. Consider meaningful keepsakes, such as custom-made trinkets, artisanal treats, or even potted plants to symbolize your growing love. Adding a personal touch, such as handwritten thank-you notes (you can do it just for your closest friends and family!), makes each favor even more special. These thoughtful gestures make your guests feel valued and connected, leaving them with heartfelt memories of your special day.
Personalise Your Themes

Let your personalities shine by choosing a wedding theme that speaks to your passions and interests. Whether it's a shared hobby, a favourite movie, or a specific era that resonates with your love story, infuse the theme throughout your wedding décor, invitations, and even your attire. Love Marvel, Barbie, or Game of Thrones? It's your special day, go for it! This personalization creates an immersive and captivating celebration that embodies your unique love story.

Switch Up Table Numbers

Add a dash of creativity to your reception by replacing traditional table numbers with meaningful names. Draw inspiration from places you've travelled together, sentimental landmarks, special dates, favourite movies, or shared hobbies. Next to each table name, include a brief card that tells the story behind it. This personal touch sparks conversations and invites guests to feel more connected to your journey as a couple.

Create Custom Signage 

From enchanting welcome signs that set the stage for your celebration to whimsical directionals that guide your guests, custom signage becomes a delightful way to share your love story with everyone present. Whether it's a mirror adorned with elegant calligraphy or rustic wooden boards with floral accents, each sign becomes a work of art, carefully crafted to reflect your unique style and personality. From heartfelt quotes that resonate with your love to playful messages that add a touch of fun, every sign becomes a heartfelt touchpoint that leaves a lasting impression on your guests.

Arrange Unique Transportation

Add a dash of personal flair to your wedding day with unique transportation choices. Opt for a vintage car that holds nostalgic significance for you both, or make a grand entrance on a horse-drawn carriage that echoes fairy-tale romance. If you're adventure enthusiasts, arrive in style on a vintage motorcycle or a whimsical bicycle built for two. Unique transportation not only ensures a memorable arrival but also becomes a charming part of your wedding narrative, reflecting your style and spirit in every detail.
Find the right vendor!
Partnering with event spaces and vendors who are supportive of and experienced in personalization can lead to a truly unforgettable celebration. When selecting a venue, look for event spaces that offer flexibility in décor and layout, allowing them to create a unique ambiance that reflects their personalities. Similarly, working with vendors who are open to customizing their services, such as catering, floral arrangements, and entertainment, ensures that every aspect of the wedding aligns with the couple's vision. You can collaborate closely with these vendors, sharing their preferences and ideas, and seeking their professional advice to refine the details. At We Are Spaces, we have partners in the event planning business and we'll be able to link you up to trusted vendors upon request.
When it comes to curating a wedding that's truly authentic and personalised, the secret lies in embracing your way. Ditch the one-size-fits-all approach and boldly carve your path to wedding bliss. Feel free to let go of any traditions that don't resonate with you; this is your special day, after all. Whether it's a non-traditional ceremony or a unique twist to the wedding reception, doing things your way ensures that your wedding truly feels like a reflection of your love story. So, go ahead, have a blast, be unconventional, and let your individuality shine through. Embrace your way, and watch as your wedding becomes an expression of your love and personalities, making it a day that's entirely and wonderfully you.

Cheers to a celebration to remember and a love that will endure!



Here's to your perfect wedding reception!
We hope these tips will help on your wedding planning journey. Meanwhile, if you need help finding your ideal event venue, check out our wide selection of event spaces for more venue inspirations. With We Are Spaces, you can browse from over 300 curated venues available for rent, filter spaces based on your specific requirements, and get quotes from multiple venues all from a single enquiry. Or, hit us up for some personalised suggestions!