Bride-to-bes face a tremendous amount of stress in the days leading up to the Big Day. The reward, of course, is well worth all the effort put in: The wedding straight out from her dreams. To achieve it is never easy, though. It takes a fair (dare I say, huge?) amount of scouting, scouring, and planning.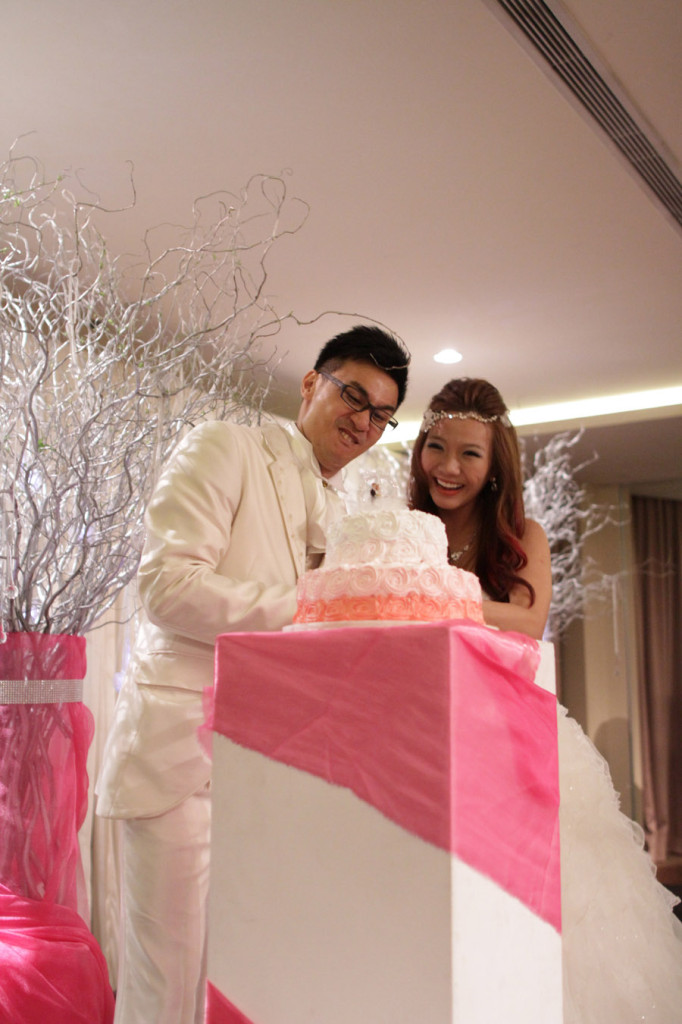 Ju Ann, a local food, travel, and lifestyle blogger, recently experienced the whole gamut of planning and dreaming up her perfect wedding theme, while planning for her own wedding – which took place a few weeks back (huge congratulations are in order!). She was kind enough to agree to share about her experience here on We Are Spaces to help alleviate the stress that bride-to-bes inevitably face.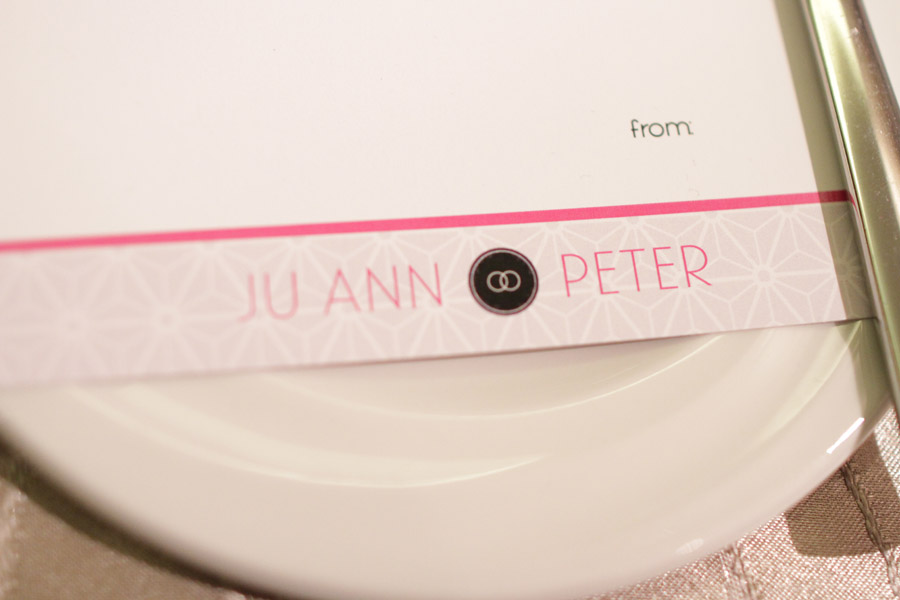 So if you are looking for advice on how to bring your dream wedding venue and concept to life, read on!

…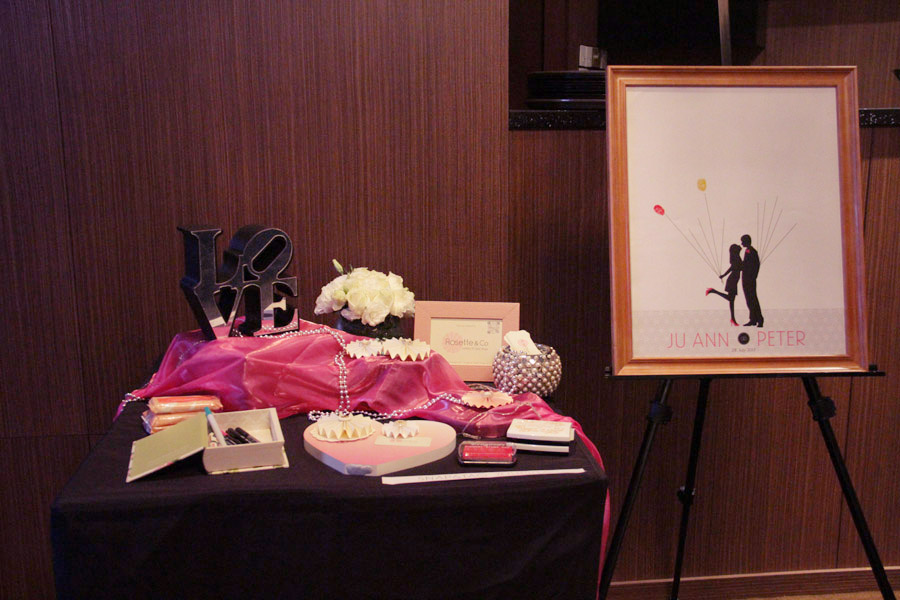 1) Every girl seems to keep a little box of wedding ideas that they collect in anticipation of The Day. Describe the dream wedding you've had in mind since young (be honest!). 
I'm a fan of all the classics at heart. I envisioned myself in a gorgeous white gown walking down the aisle with a long veil. I never saw myself as the traditional type with round table setups and any chinese décor in my wedding party. I envisioned a lot of white, a lot of flowers and western food. What I ended up with was pretty much it, really.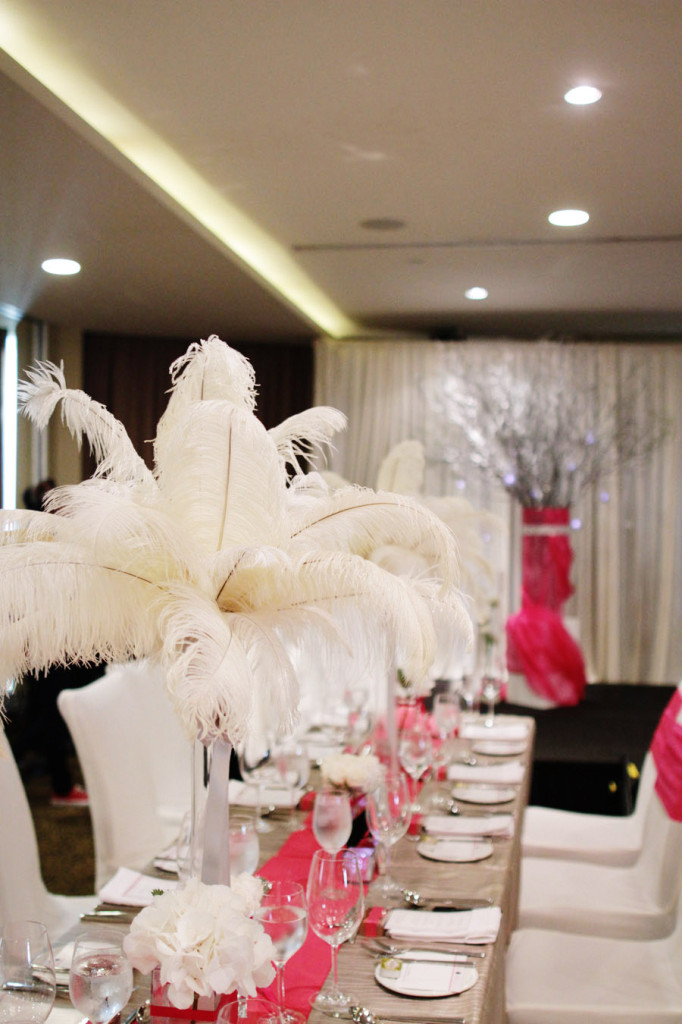 2) Was this the concept that you had in mind when approaching your actual wedding?
If I were marrying myself, then probably! Hahaha! But in a marriage, you'll want to take into consideration your better half's dream wedding which could be very different from yours really. I was lucky that my husband wanted a similar non-traditional wedding. He wanted to punctuate our wedding look and feel with splashes of loud colours.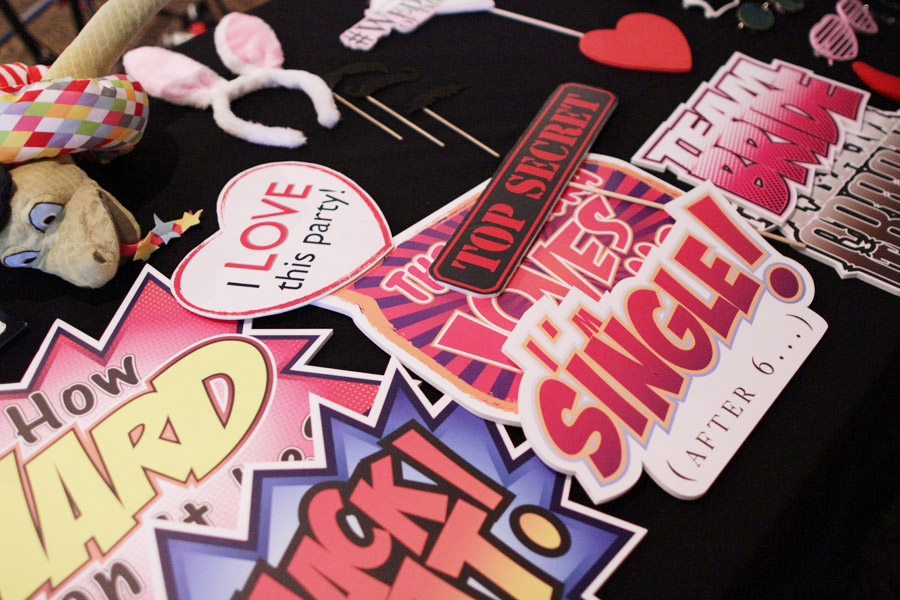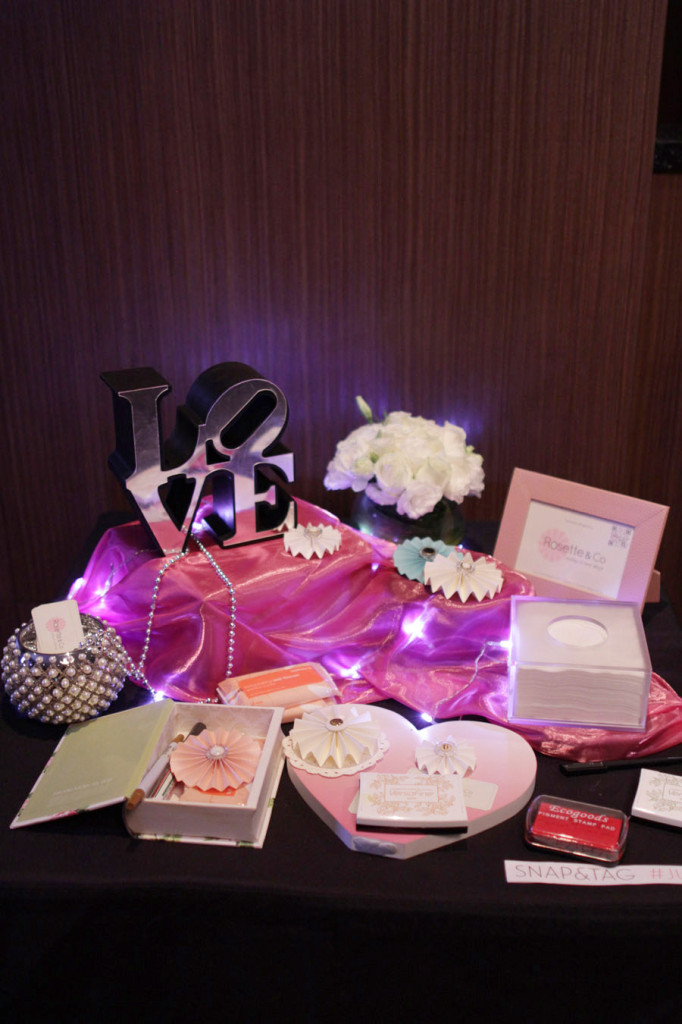 3) I imagine that there were a ton of ideas that you wanted to bring to life in creating the wedding of your dreams! What were some of the details that Hellen (Ju Ann's wedding designer) and yourself had to flesh out in bringing the concept to life?
We considered a lot of minor details when deciding whether to bring a certain idea to life. These included how to make the guests go wow without going over budget, how to mesh both Peter and my character and bring it out in a wedding party décor, etc.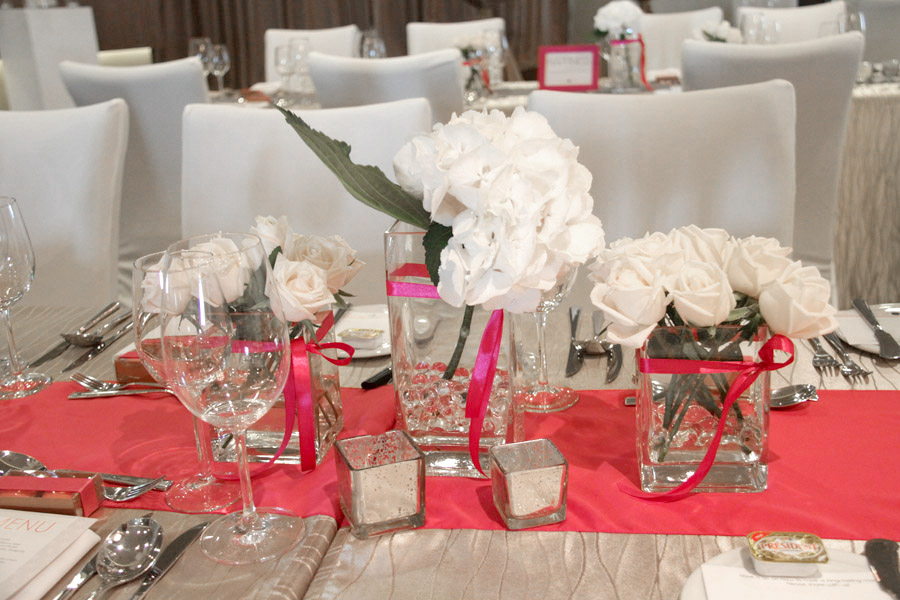 It helped that Hellen (from Rosette Designs & Co) was resourceful, full of ideas and very experienced. Without these qualities, I think I would have been quite lost and wasted too much time pursuing what may have been impractical ideas.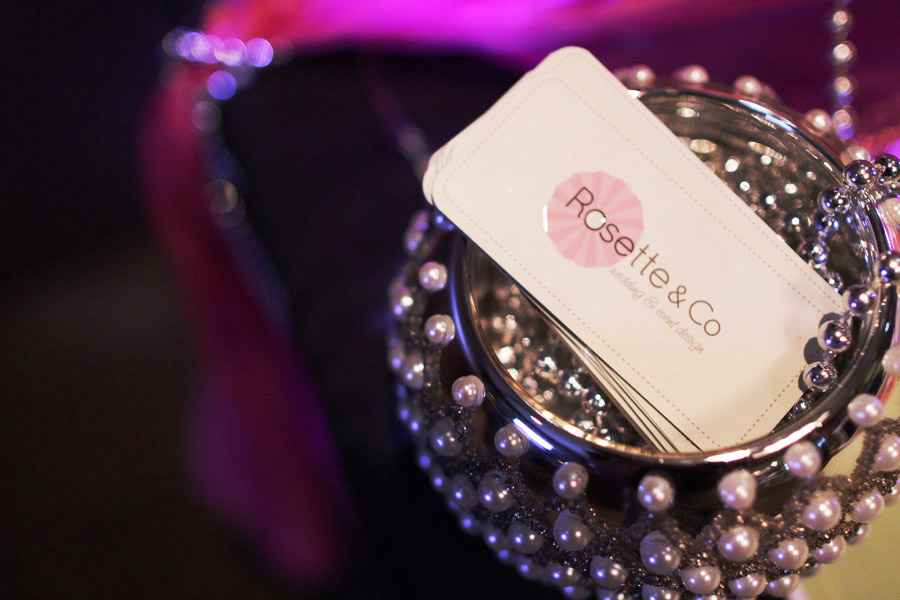 4) What were some of the wedding venues that you had in mind for your big day?
I knew I wanted a western style wedding from day one and searching for a suitable venue was a lot easier. I simply had to choose from the limited venues in Singapore that allowed for long table settings and served western cuisine. I wrote a post on this on my own blog.
Towards the end I narrowed down to Chijmes & Klapsons Hotel, and chose the latter.
5) So you ended up choosing Klapsons Hotel – was it close to the dream venue that you had in mind?
I ended up going with Klapsons Hotel. They had a nice spacious ballroom which allowed our wedding decorator to be creative. There were space for lots of pre-dinner activites like photobooth, candy bar and so on.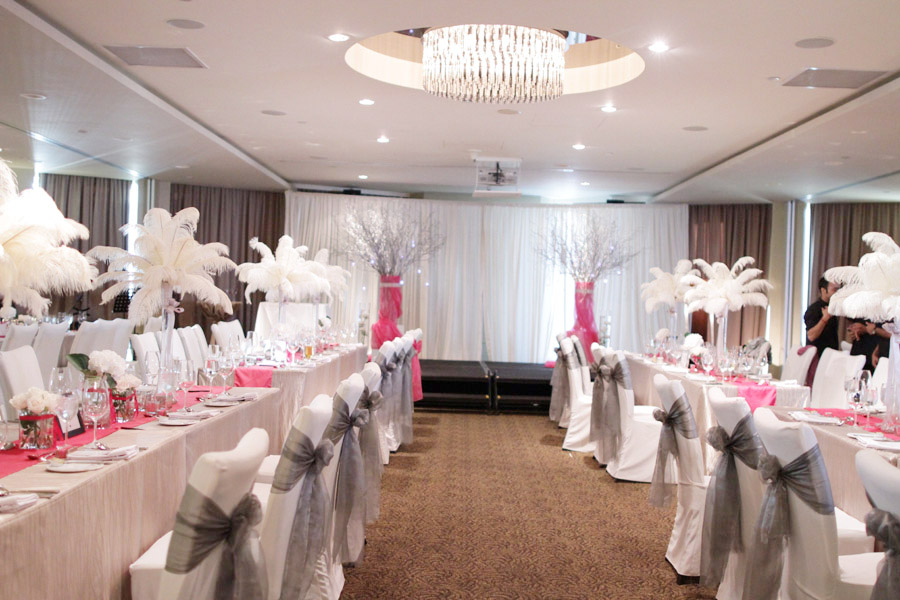 6) How did you decorate the wedding venue to bring out and accentuate your dream concept?
So my dream concept was a classic white one. My husband's dream concept was to have a classic one that's accentuated with a few colours to give it that classy, wow look. We then found Hellen and gave her the difficult task of making this elegant, classy wedding come to life.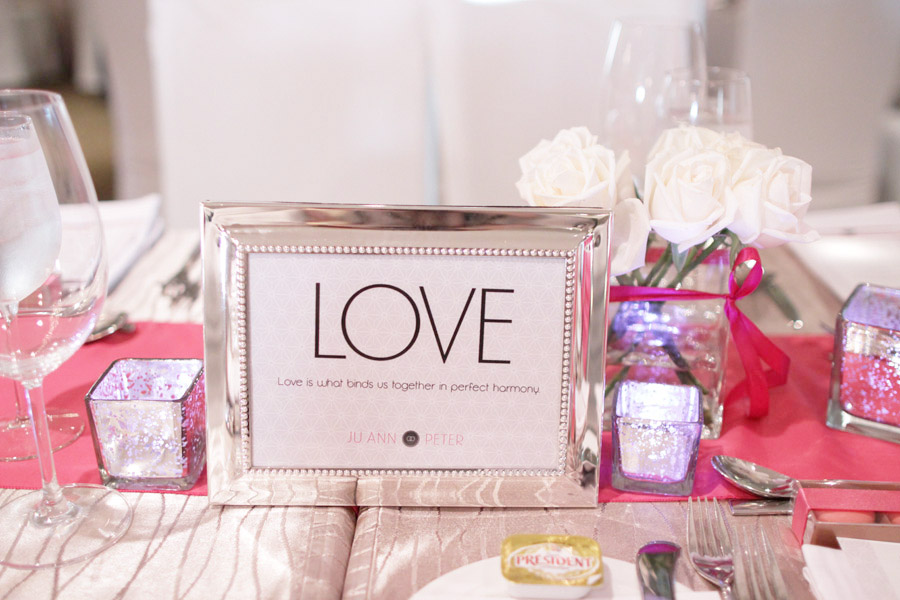 7) When it comes to their wedding day, bride-to-bes are notorious for their attention to the finest of details. What were the details that you simply could not do without in the design and decoration of the wedding venue and collaterals?
The things I could not do without in the design and décor of the wedding venue and collaterals were consistency throughout, having lots of flowers, including unexpected details (feather centerpiece, fingerprint tree for the guests to sign in, well-wishing cards, etc.)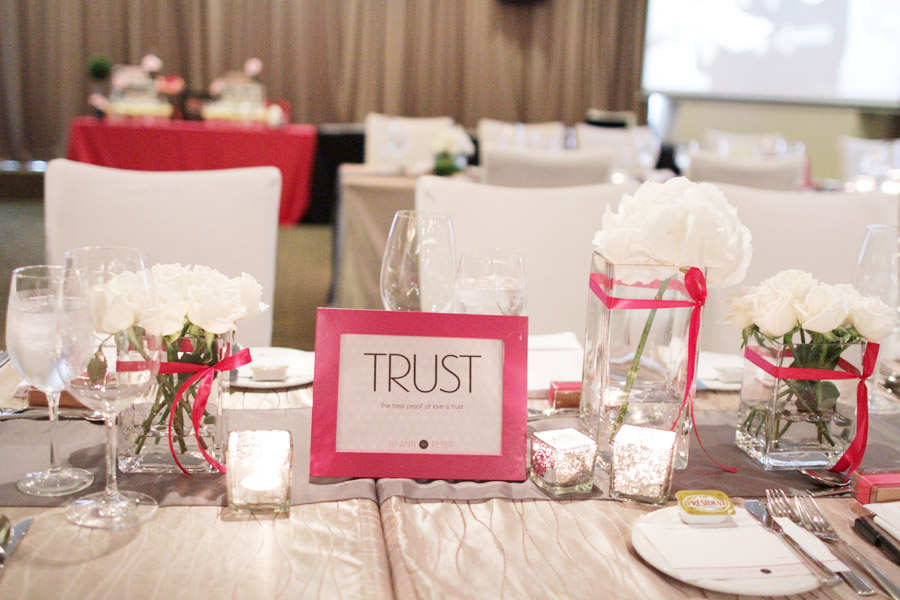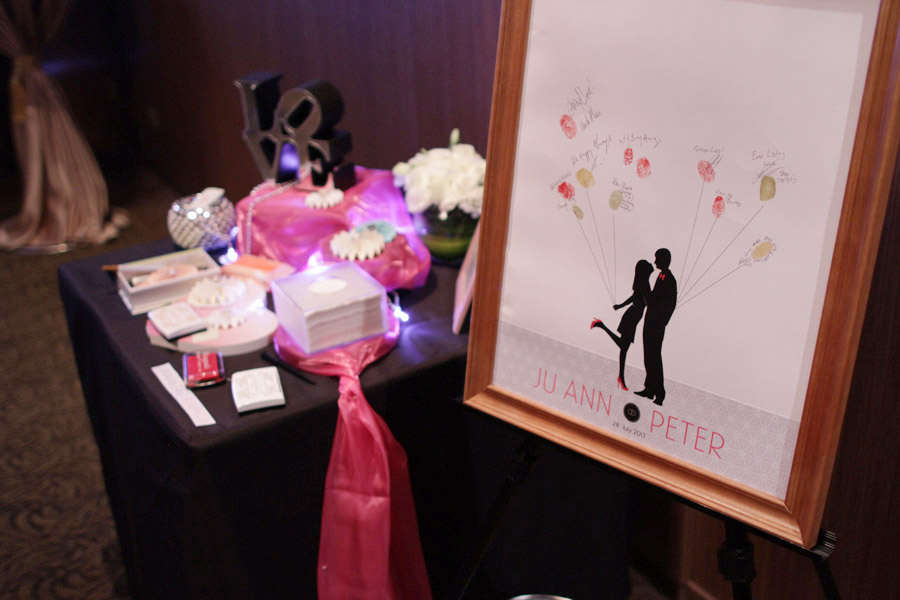 8) Give some advice to the anxious brides-to-be out there. 
After watching so many episodes of Rich Bride, Poor Bride, and Bridezilla, I've come to know there's so many details that I really don't have to fuss over or get frustrated over. A wedding is perfect because of who you are marrying and the people who are sharing this special moment with you.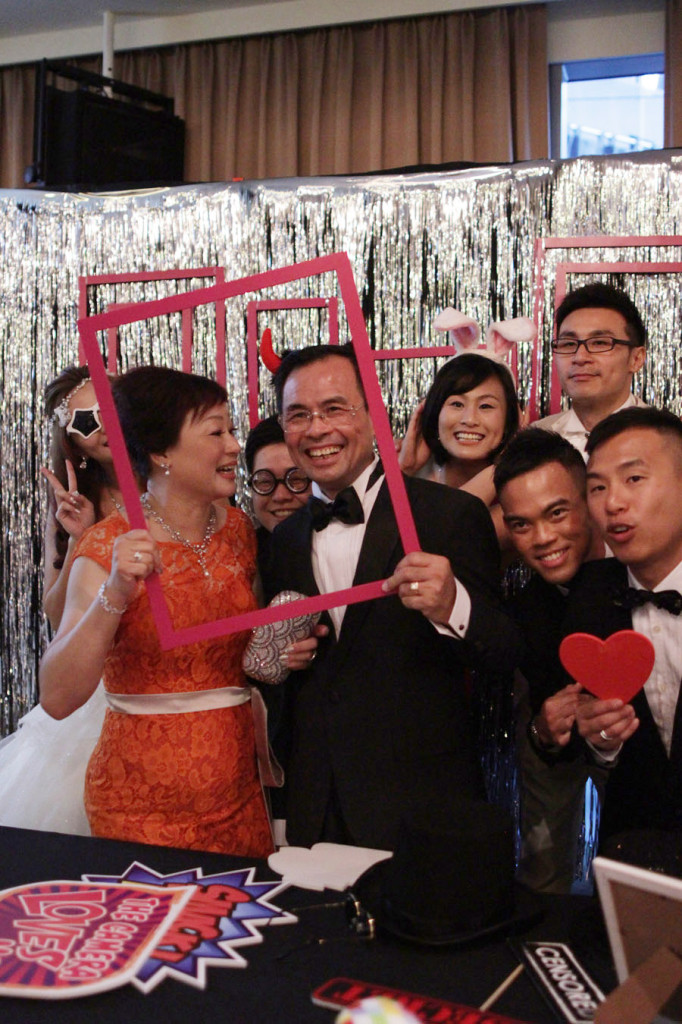 Just let go of the tiny details. Empower someone to make all the decisions on your actual day, RELAX and enjoy the one special day you'll always remember.
…
Thanks Ju Ann for sharing your experience with us! We hope that you enjoyed your big day. To find out more about Ju Ann, or if you would like to ask her any questions, you can find her on Facebook here, or her blog over here. You can also find her wedding designer, Hellen from Rosette Designs & Co, right here.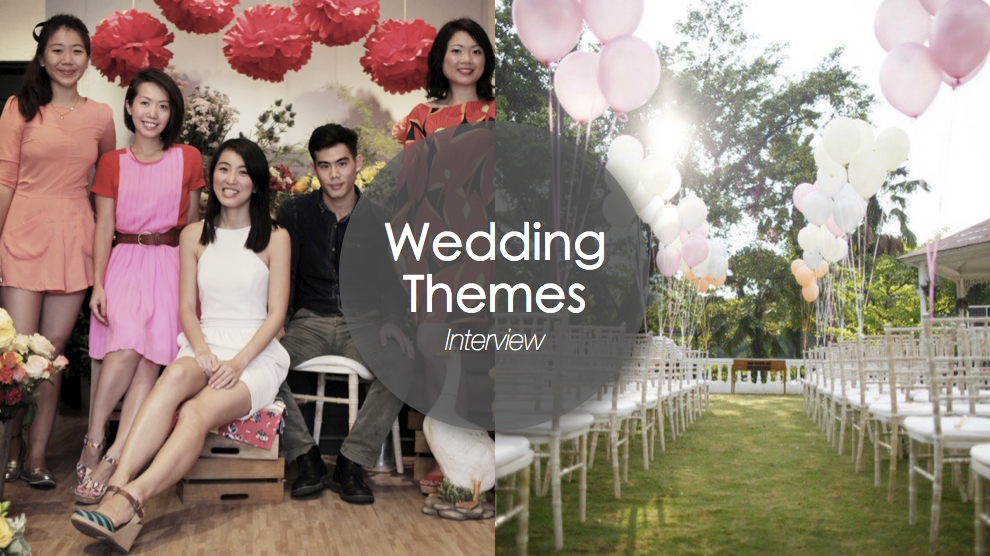 Next Step: Find awesome event venues and spaces to rent in Singapore 
We are Spaces is a venue discovery platform for event planners. Browse from over 300 curated venues available for rent, filter spaces based on your specific requirements, and get quotes from multiple venues all from a single enquiry. Visit We Are Spaces to find your perfect venue today!