Ellysage is a global online fashion retailer based in Singapore started by two close-knit sisters, Samantha and Fiona. While the duo has been shy from public limelight in the past years, on 2nd August, they held their first ever Ellysage Day.
The day marked not only to celebrate their success thus far but more importantly, to share it with their partners, top customers and bloggers. Ellysage Day marked an milestone for the fashion label who holds the friendships and ties it has forged over the years closely. We Are Spaces was invited to
The Event Layout
Prior to the event, the team worked hard for months with only one end in mind – they wanted to translate their appreciation to their guests through the event.
The event was held on the 2nd level of Laneway Market. It was spacious yet intimate enough for the Ellysage team to mingle and interact with their guests. The guests were greeted with warm smiles with a bottle of cold pressed coffee to quench on the sunny afternoon.
There was a photo booth set up in one corner for everyone to capture the day and connect on Instagram – which was never left vacant even for a minute. On the other corner, guests were rocking out to live performances by local bands and artists which definitely added a fun and hip vibe to the event.
The food table was put together by The Laneway Market and Fat Rice SG. The impressive spread of food items included: french toast with banana toffee sauce, chicken skewers, scrambled eggs with smoked salmon, sushi rolls, brownies, cupcakes and sng baos. The sushi and dessert items were a real crowd pleaser and left everyone coming back for more!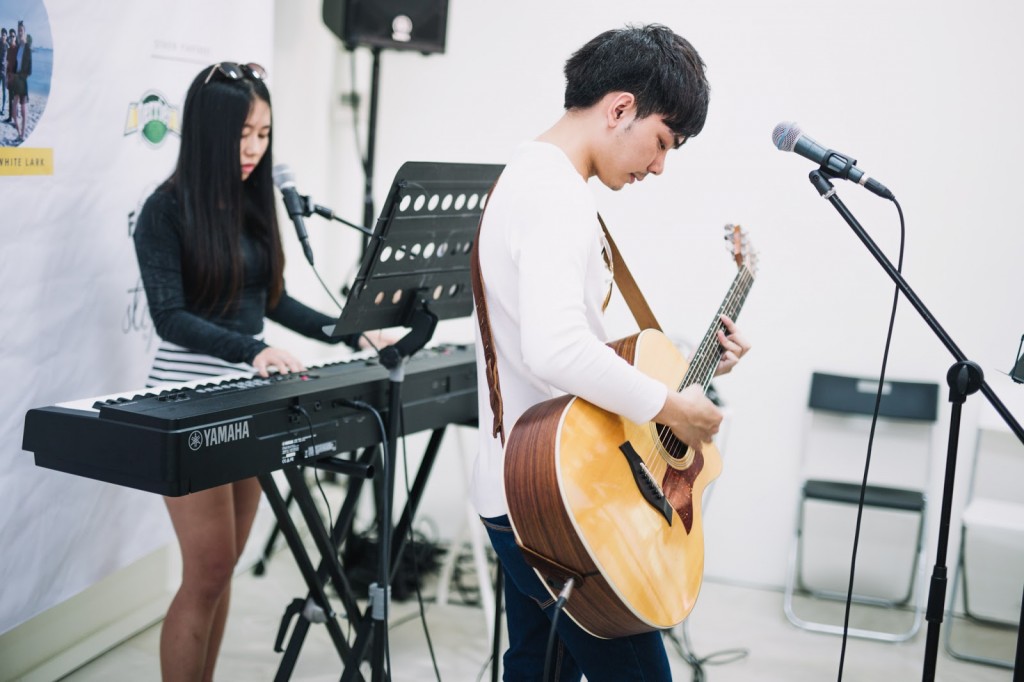 live performances
the food table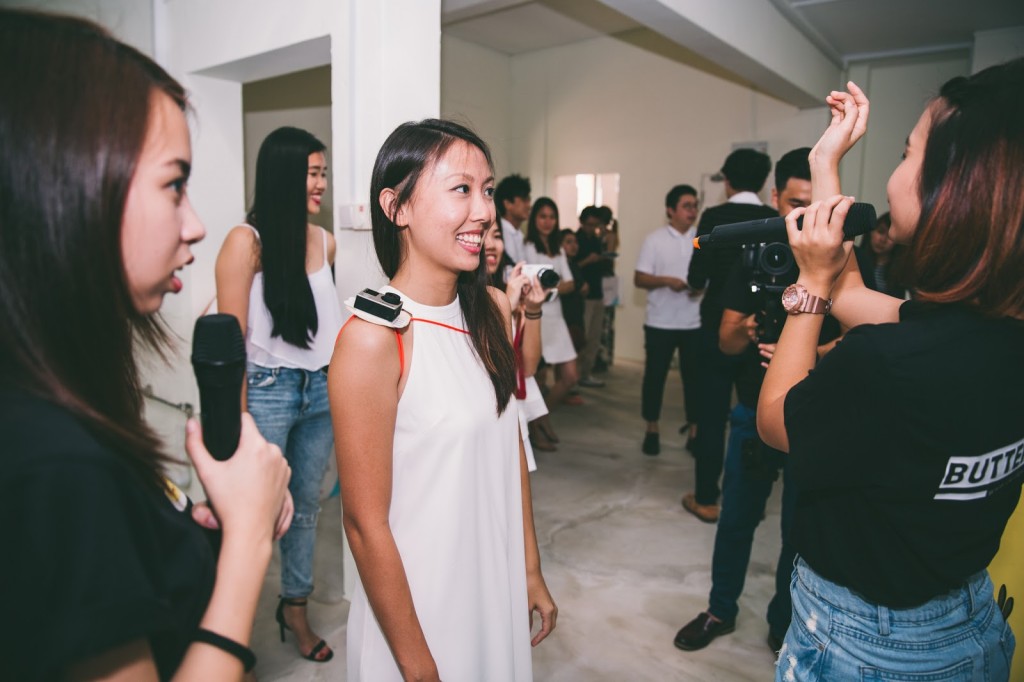 co-founder Samantha with Butterworks 
To everyone's surprise and delight, Ellysage went the extra mile to ensure that their event would be a memorable one by announcing that all guests were allowed to bring home one piece of exclusively manufactured apparel.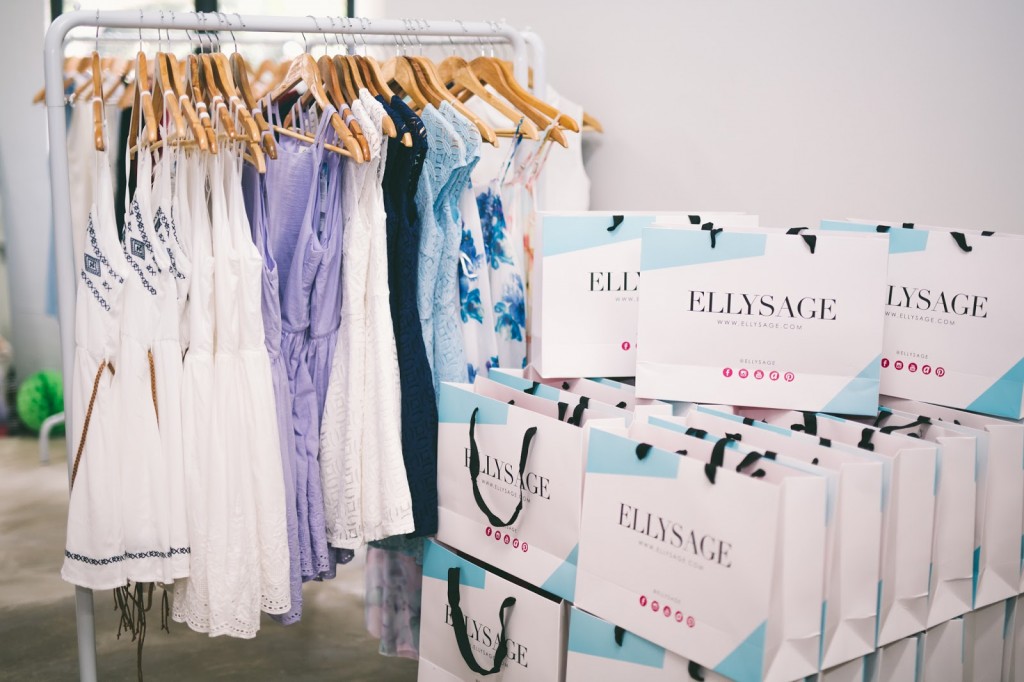 Free exclusive apparel for each guest
All in all, what made Ellysage Day a successful and memorable event was the personal touch that the team added to the event.
Their warm and enthusiastic smiles never faltered through the day and they remained attentive to everyone's needs. Clearly they had made it their mission to make sure that no one left the event without a smile, a filled tummy and a bag of clothing.
Takeaway from Ellysage ladybosses – Relationships as the key to success in the Retail industry
I had the opportunity to sit down and chat with co-founder Samantha and learnt that running an online fashion empire was no easy task and the long arduous hours never ended but what keeps them upbeat and motivated are happy and satisfied customers. In a sea of other online shops, it is difficult to remain afloat, but Ellysage sets itself apart from its competitors by maintaining close networks with its partners and close relationships with its customers. They have open lines of communication and feedback channels in order to better engage with customers, whether they are first time or regular buyers.
Their products are constantly reviewed according to customer feedback and apparel is manufactured on a demand basis in order to keep up with not only the changing fashion trend but customers' tastes and preferences as well. This has helped Ellysage come a long way in building its brand awareness and establishing a brand identity, because it is no longer just quality products that customers look for but quality service.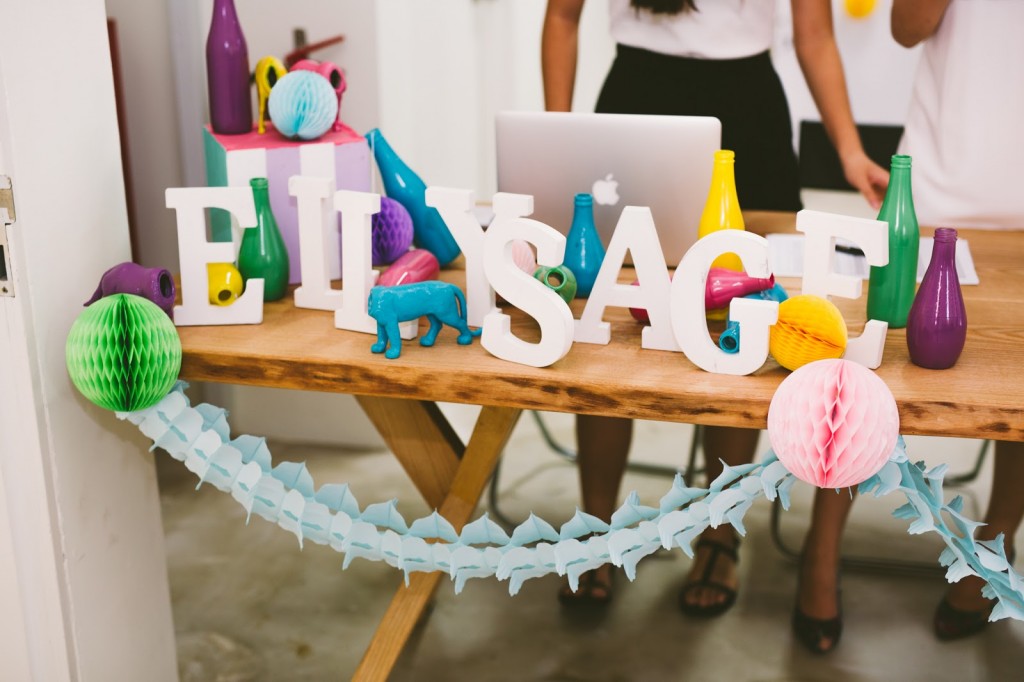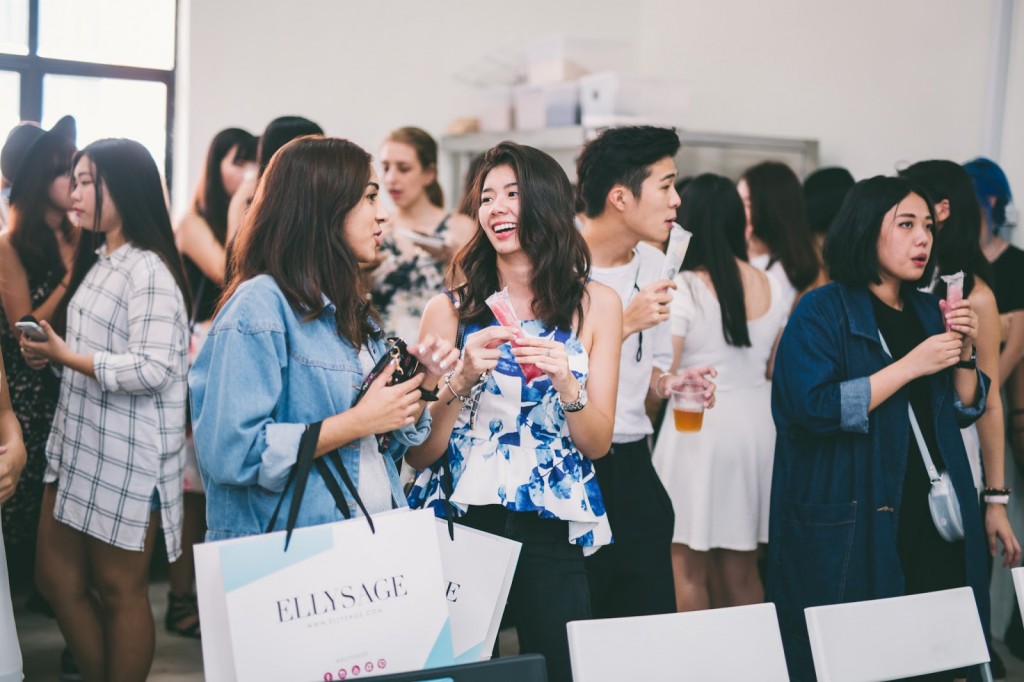 Bridging Online with Offline
Ellysage definitely deserves a hearty congratulations for doing a fantastic job in bringing their visuals online to offline. It has earned itself a loyal customer base and will continue to do so as it balances between managing an online business and real-time customers.
Such events are decidedly important opportunities for online brands to bridge the virtual gap between themselves and customers. While the internet may have made everything possible with the click of a button, it is ultimately still the human touch and feeling of belongingness that makes all the difference in the world.
Next Step: Find awesome event venues and spaces to rent in Singapore 
We are Spaces is a venue discovery platform for event planners. Browse from over 300 curated venues available for rent, filter spaces based on your specific requirements, and get quotes from multiple venues all from a single enquiry. Visit We Are Spaces to find your perfect venue today!