Being the host of a business dinner with an important client can sometimes feel as nerve-wrecking as the moments just before you propose to your loved one – it's either you make it, or you break it terribly. One wrong move, a misplaced word, and everything could go downhill in a matter of minutes. Just like planning for the perfect wedding proposal, a business dinner meeting with an important client requires careful planning and preparation. Here are some simple tips that will help you to WOW your client over a business dinner, and secure your deal/partnership.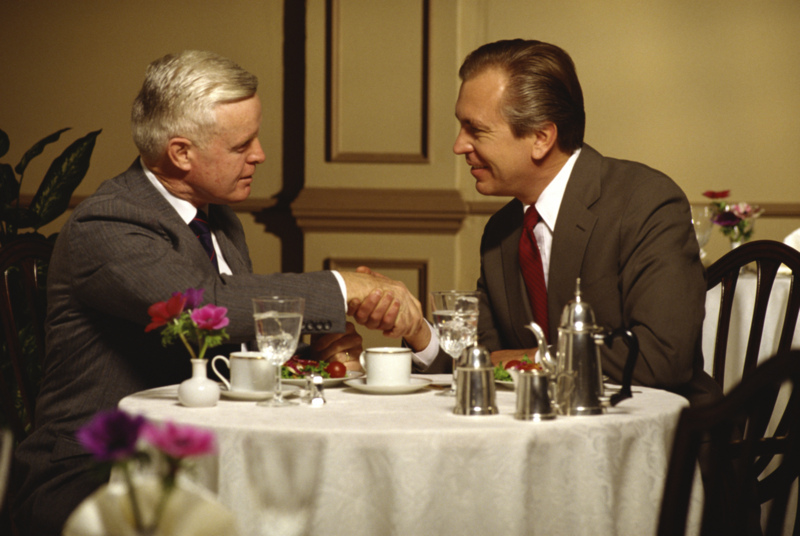 Image Source: http://www.thebusinessadvices.com/ideas-for-business-dinner-invitation-verbiage/
Choose the Right Venue
A business dinner with the all-important client is not the time to start experimenting with unusual cuisines and wacky venues. Find a restaurant where you are familiar with the menu and the employees working there. In this way, you can ensure the smooth ordering of food and beverages by casually recommending the best dishes and drinks in the house. By doing this, you also subtly hint to your client the amount of money you are willing or able to spend on the meal (you do know you are going to pay for the meal, right? More on this later).
With the price point in mind, be sure to choose a venue that is mid-ranged in terms of its pricing. Finding the right balance between being extravagant or miserly is important.
It is also crucial to pick a venue that has the right atmosphere for a meeting. In other words, don't pick a cafe that is a popular choice for 21st birthday party gatherings – you certainly wouldn't want to compete with a crowd singing "Happy birthday to you!" at the top of their lungs. Instead, choose a restaurant that is known for its meeting rooms, or its calm, peaceful vibe.
Keep Your Client Happy
If your client is a vegetarian, it would certainly be the wrong move to recommend that he/she eat the sirloin steak. Make sure you know your client's allergies, meal preferences, and favourite dishes right from the start. Not only would this potentially save his/her life, it would also impress your client – obviously, you've done your research, and are serious about closing this deal. Score one for the home team!
Also, don't be so focused on the business at hand during the meal. Take this opportunity to build rapport with the client by conversing about non-business related topics.
Even better, follow up with a Thank You note after the dinner is over to show your appreciation for the time your client has taken in talking with you. This will definitely help to build up goodwill with the client.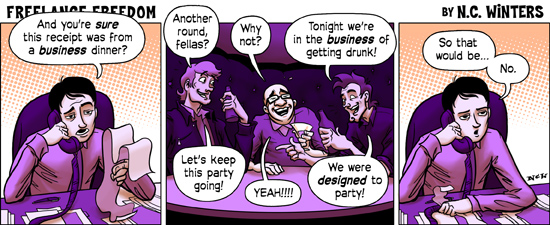 Image Source: http://freelanceswitch.com/freelance-freedom/252-business-dinner/
Pick Up the Tab
It is imperative that, if you were the one who invited the client to a meal, to pick up the tab afterwards, even if the client resists at first. However, if your client insists on paying, don't fight for the bill. Offer to at least pay half the bill. In case of an overly generous client who really, really wants to pick up the bill, don't resist – let him/her. In the end, whatever makes the client happy, do just that.
If you're looking for a venue for your business meeting, we have a large variety of venues that you can pick and choose from over here. Enjoy your business dinner – and don't forget to check your teeth for food bits during the meal!
Next Step: Find awesome event venues and spaces to rent in Singapore 
We are Spaces is a venue discovery platform for event planners. Browse from over 300 curated venues available for rent, filter spaces based on your specific requirements, and get quotes from multiple venues all from a single enquiry. Visit We Are Spaces to find your perfect venue today!