A 21st birthday occasion is always special. It's a celebration of your coming-of-age, the once-in-a-lifetime party you will be throwing as a adult. Needless to say, a milestone event like your 21st birthday party has got to be nothing less than awesome for you and your guests. A huge part of the awesome-ness of a party, of course, lies in having a better-than-awesome venue to hold it at. With so many great birthday party venues spread out all over Singapore, it's hard to know for sure which are the best birthday party venues in Singapore – let alone one that caters specifically to you.
That's what we're here for. 🙂
So whether you are looking for a venue for your own birthday or a dear one's surprise party; we present to you our list of the Top 10 21st Birthday Party Venues in Singapore for this special day!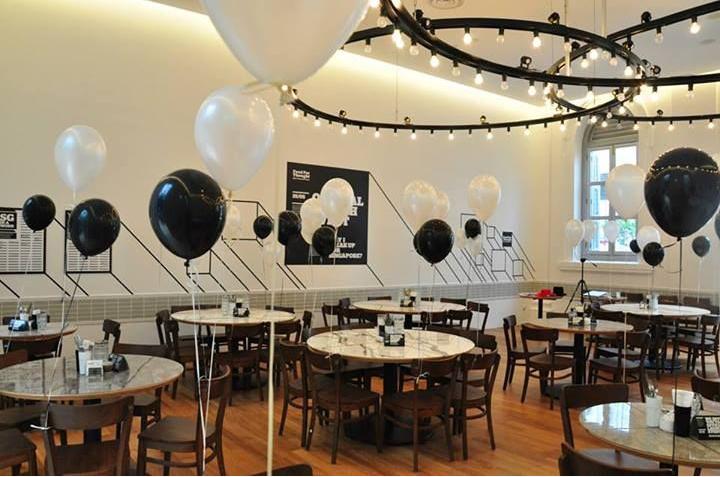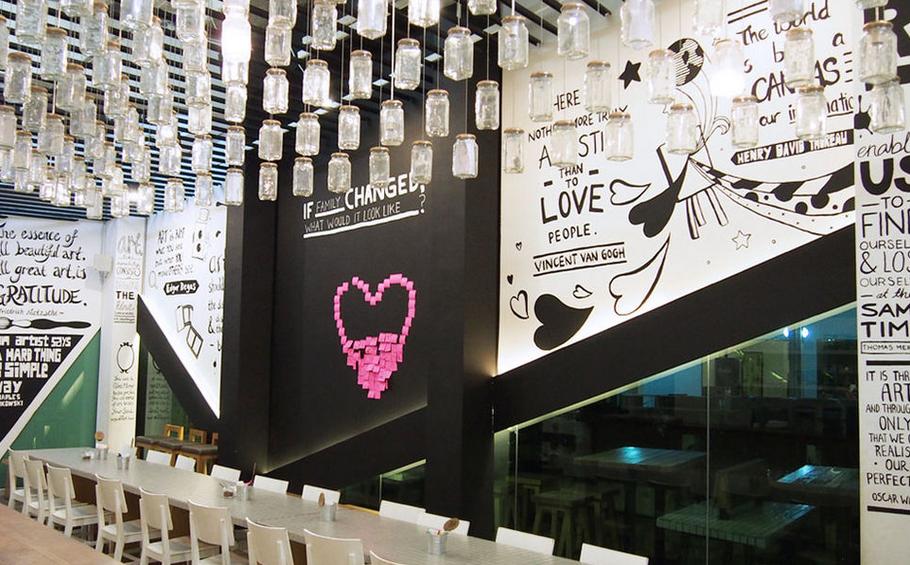 To sum the establishment up in 6 words, Food For Thought is very simply Good Food For A Good Cause. But they also make good party places! The restaurant decor is kitschy along with black and white quotes and sketches splashed all over the walls.
If you are going to have little cousins over at your 21st party, we'll suggest the Botanic Gardens outlet for its outdoor playground that makes the venue a family-friendly one by keeping the little ones entertained. For some bloggers' reviews of the place as an event venue, see here and here.
Update: The restaurant outlet at Botanic Gardens is permanently closed
2mm Talent Hub is a multifunction hall with a warm and cosy ambiance, and equipped with top-grade audio and video systems. With its flexible layout, you can consider this space for small to medium scale events such as corporate dinner venue, product launches, workshops, and press conferences. Featured in one of our latest articles on functions rooms for parties, this is definitely one of the coolest birthday party venues in Singapore.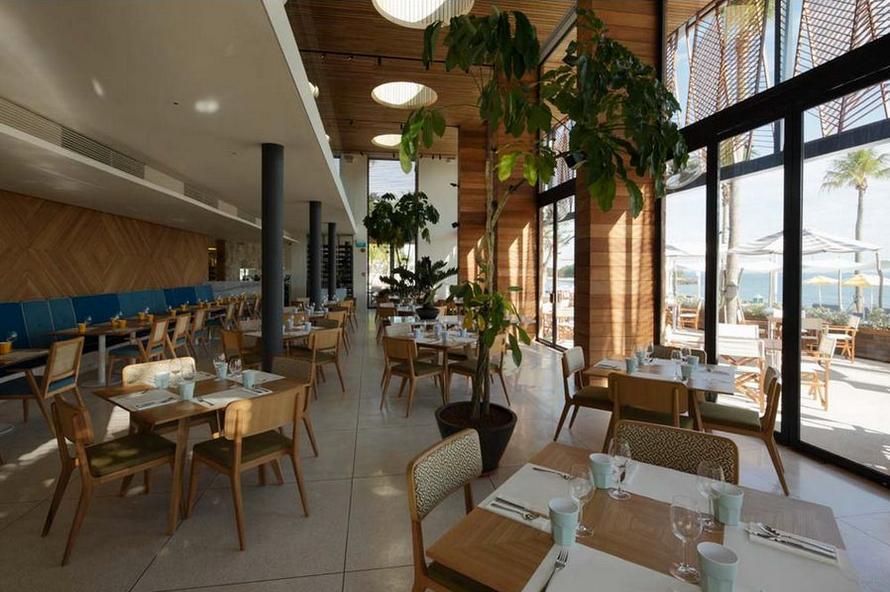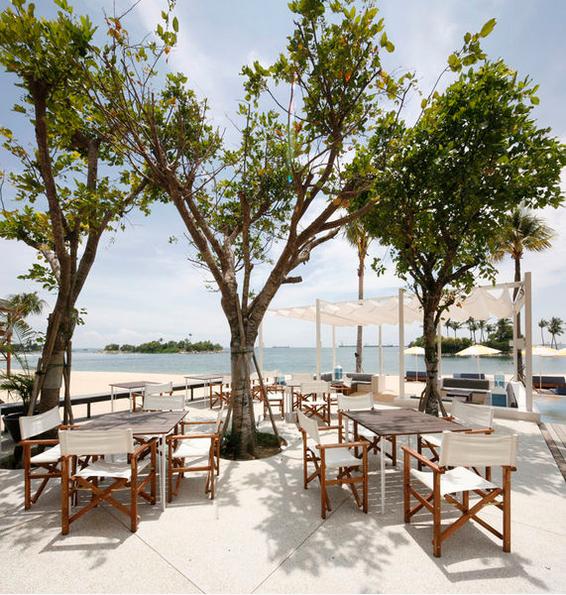 If you love being out in the sun, sea, and sand, and if it is a beach party you fancy, you can't possibly go wrong with the Tanjong Beach Club. With a restaurant, pool, and a bar – your guests will be more than happy to arrive early to soak up some sun in their swimsuits! Whether shade or shine is your preference, you'll find yourself spoilt for choice at this venue – the dining room, restaurant bar, poolside daybeds, pool lounge area, cabana and the sun deck are all inviting indoor and outdoor venues to hold your 21st birthday party in style.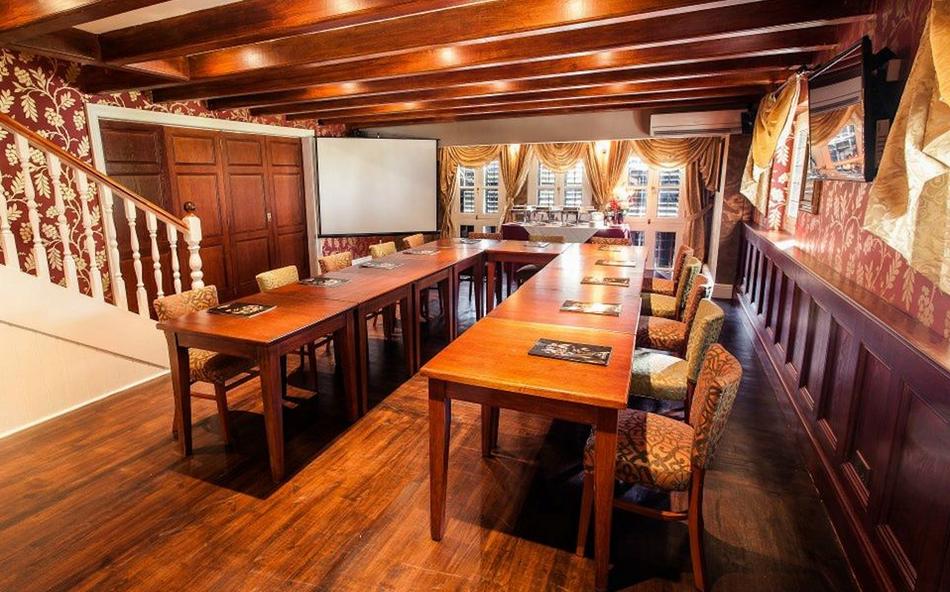 The Penny Black, a Victorian London pub by Boat Quay is surely a venue that is effortlessly unique even without much additional decor. Equipped with their in-house event coordinators, you can have peace of mind and enjoy your 21st birthday party arrangements without having to fuss over the tiny details. Furthermore, the venue's installation of a private dining area will corner off your party, making it more cosy and personal.
Palais Renaissance, more fondly known as PS. Cafe, is anything but your ordinary, run-of-the-mill cafe by the streets.  The decor and furnishing of the venue is largely made up of wooden touches and white markered words on clear glass, high ceilings and patterned floorings. If you would like your 21st party to have the "Fancy" factor, we highly recommend PS. Cafe for its stylish ambience.
Sitting at 1,000 square feet at Upper Thomson Road, Top Deck is a somewhat hipster space designed and conceived as a creative multipurpose event space which can host private parties, corporate functions and corporate dinners. The high 3.5m ceiling and abundance of natural light gives Top Deck a relaxed and airy ambience, which is a bonus in our opinion. This venue is also feature in our other article on awesome function rooms to rent for private parties.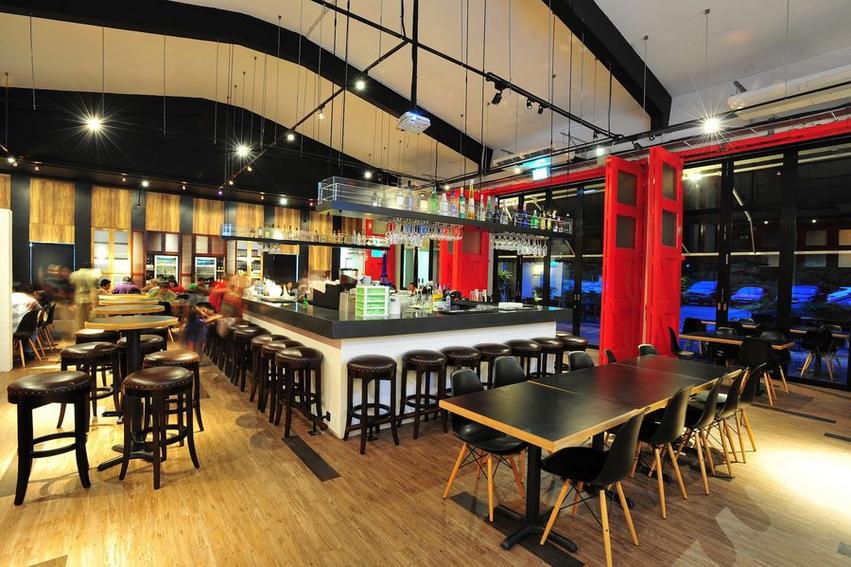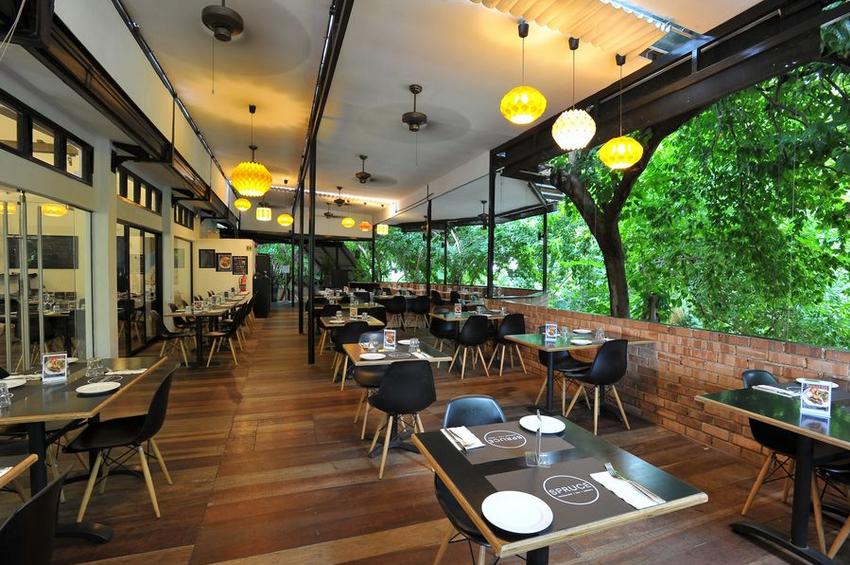 Spruce is an ideal party venue with a combination of rustic touches, natural greenery and modern furniture. Housing both indoor and outdoor event spaces at both outlets, the furnishing and decor of the venue comes in the form of neat wooden tiles and red brick walls. With 2 outlets located at Phoenix Park and Fire Station, this party venue will certainly be a refreshing breath of fresh air for your guests!
Update: The restaurant outlet at Phoenix Park is permanently closed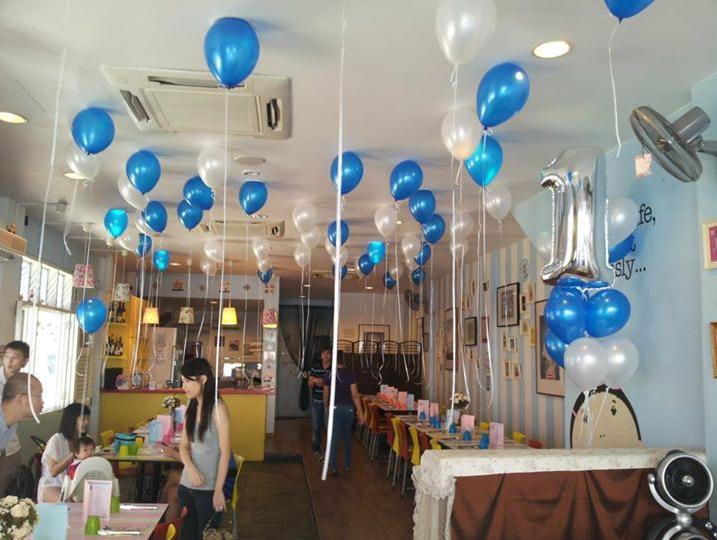 It seems that most cafes today have decided to go monochrome, sticking with the black, white, and the wood. However, With A Pinch Of Salt offers something different altogether. With its child-like facade and interior made up of quirky fonts and pastel colors, having this cutesy venue host your 21st birthday party will give your guests a remembrance of childhood birthday parties!
How does celebrating your 21st in a restored chapel sounds? Outstanding, of course. The grand venue is separated into two areas – the main dining area being the charming interior of the chapel itself, and the rabbit hole (could the name be more apt?) as an outdoor bar complete with animal-themed topiary. If you have a Alice in Wonderland-esque theme in mind for your guests, there is absolutely no other venue more suitable for your 21st birthday party than The White Rabbit.
Cozy Bananas is a cosy, versatile and fun space. If you are on a budget, this is one of the cheap function rooms in Singapore that won't disappoint. The space is flexible enough to be transformed from an intimate baby full month celebration venue or birthday function hall any way you like.
Need more ideas for birthday party venues?
Now that you have some ideas, here are some more! If you are looking for hotels for your 21st birthday party instead, we have a list of our top 5 picks in Singapore right here. If you wanna be more adventurous and book our awesome function rooms to turn your party up a notch, check out our list of 10 awesome function rooms and halls to rent for your party right here.
Editor's Note: This post was originally published in September 2013 and has been updated for accuracy and comprehensiveness.
Next Step: Find awesome event venues and spaces to rent in Singapore 
We are Spaces is a venue discovery platform for event planners. Browse from over 300 curated venues available for rent, filter spaces based on your specific requirements, and get quotes from multiple venues all from a single enquiry. Visit We Are Spaces to find your perfect venue today! birthday party venues