What: Lime House
Where: 2 Jiak Chuan Road, Singapore 089260
Type: Restaurant, Bar, Function Space, Rooftop
Vibes: Casual, Elegant, Family-friendly
Link: http://wearespaces.com/venues/lime-house
As city-dwellers attached to our mobile devices, one of our favourite things to do when dining out is to Google the place up before we check it out. While this habit has been most useful in helping us gather reviews of the food, gauge the average price per pax, and put together dinner outfits we feel are appropriate – it takes away the element of surprise. Just by browsing the photographs of the place, we already know that it's going minimalist, funky, edgy or elegant.
Which is why before I visited Lime House, I made sure I did not know anything about the place, other than the fact that one, it is a shophouse and two,  it is located at 2 Jiak Chuan Road, with the nearest MRT station being Outram Park. Could it be a cafe? Does it serve burgers and salads? Or could it be a contemporary Chinese food joint? Armed with a camera and without a clue, I was ready for a novel experience!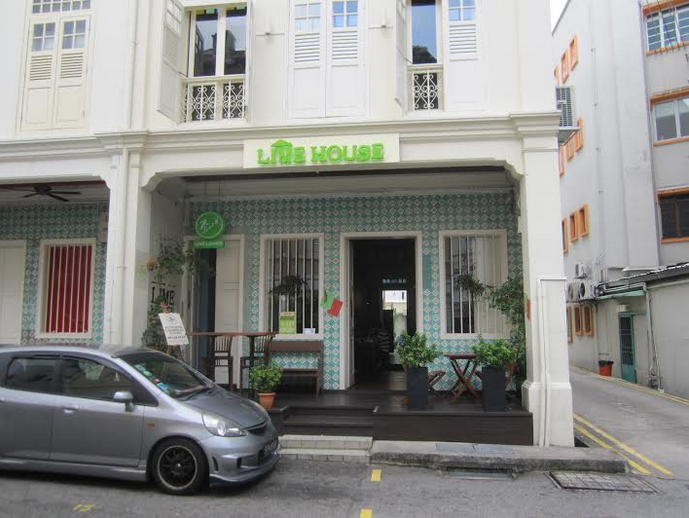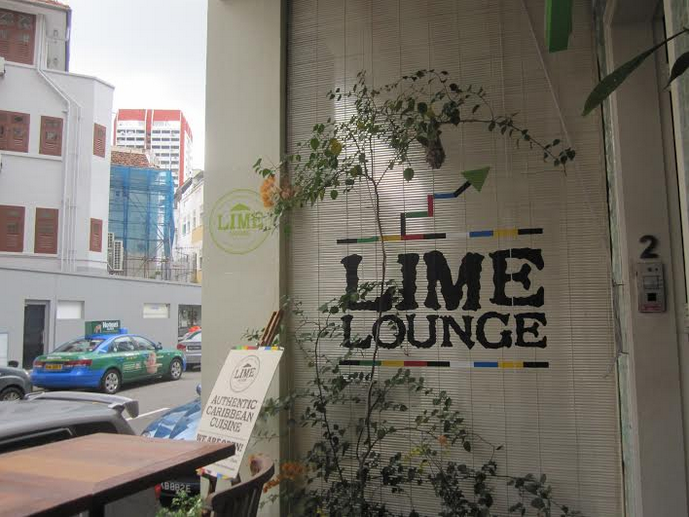 The exterior of Lime House is nothing like what I have imagined. A turquoise and white color scheme made up the entrance area, with a beautiful tiled background. Instead of opting for an open glass-box concept like most cafes and restaurants do, the Lime House entrance is a walkway only as wide as your doorway, symmetrically placed between two grilled windows. Together with the wooden furniture and plants, this made the whole place look especially inviting and homely.
While the preview of Lime House and its rustic vibes made me feel like I was visiting the home of a Peranakan or Nonya relative, it was a delightful surprise that the place turned out to serve… Carribean Cuisine.
After I had a little chat with Chris, the owner of Lime House, I got to know quite  a bit about this gem that had been sitting quietly in the middle of the shop houses for close to half a year. Chris Morris was from the Carribean and had been living in Singapore for 5 years. With hopes of bringing a part of the Carribean lifestyle to Singapore, he left his previous job in the field of Business consultancy to open the Lime House, which had until today, been featured in The Straits Times and Business Times.
His ultimate objective is to create a place of relaxation for people to get together, enjoy each other's company and celebrate life. As such, the triple-storied restaurant is open all day, for 12 hours, to encourage people to come and chill out at a place that is always bustling with life and energy.
In a foodie nation like Singapore, Lime House is one of the first few Carribean establishments. Chris's persistent vision to bring in the Carribean culture and way of life is remarkable; even after having been told that he would encounter problems with staffing, he went ahead anyway.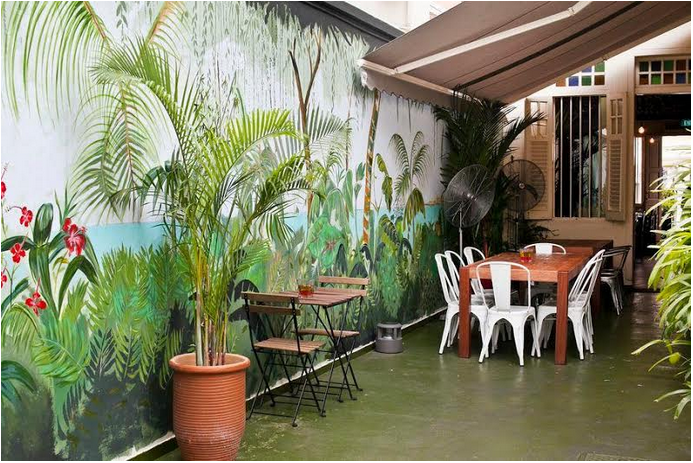 The first storey of the shophouse is where the kitchen and the counter is. It features the main dining hall and a small alfresco area in the backyard. Just like the exterior, the interior premise is very well put together and designed to create a cosy and unpretentious dining experience. In the day,  natural light fills the restaurant that is made up of dark wooden textures, lighting the space with a welcoming glow. The little, subtle details of the place like the floral carvings on the wooden dividers, and the paintings tastefully hung up on the walls – gives the place its Carribean character.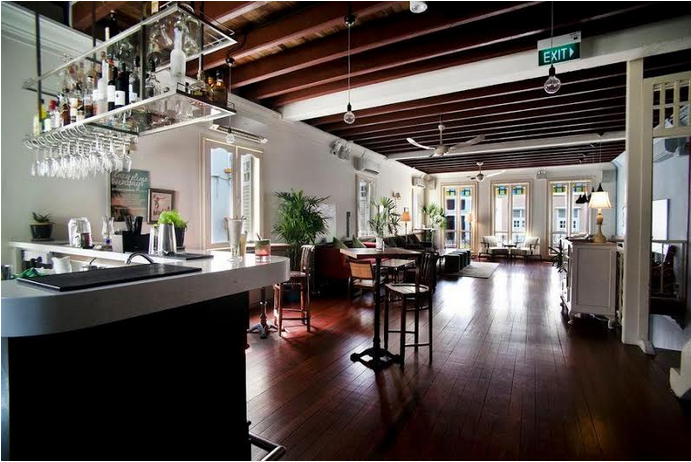 The second storey of the shop house features a sleek bar and a cosy lounge area with a variety of seating. On Wednesdays, the ladies night '3 for the price of 1' special applies to give guests a good time.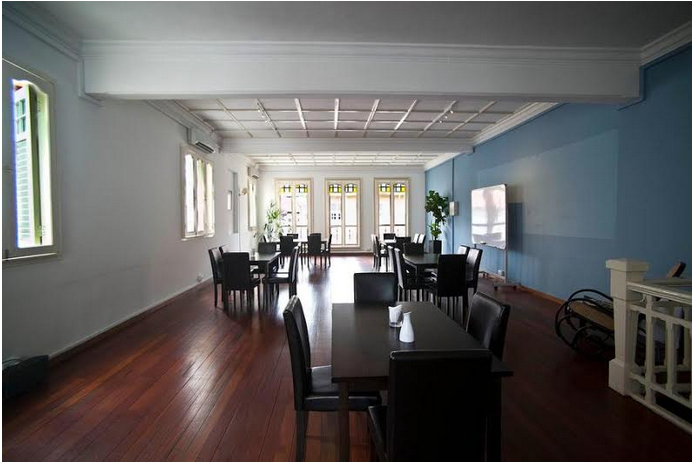 The third storey is a large and easily configurable space for events. Both spaces are available for rent and being highly versatile, they cater to events of both corporate and leisure nature. Lime House had served corporate clients like banks, consulting firms and HR companies as a substitute to conventional hotel meeting rooms.
Even when Lime House is not playing host to private events, they regularly organize in-house events to engage their customers and provide an avenue for them to loosen up, unwind and have fun!Just recently, they had a bloc-party with live music, DJs, and activities like hip-hop classes to keep the children entertained. Clearly, this is a truly family-friendly venue!
Now that we've covered every corner of the place, let's not forget the very essence of this eatery that makes it stand out amidst the endlessly sprouting bistros and cafes – its offer of Carribean cuisine.
Being completely new to Carribean food, Chris suggested that we order the Jerk Chicken and the Goat Curry, and both dishes certainly fared way above our expectations!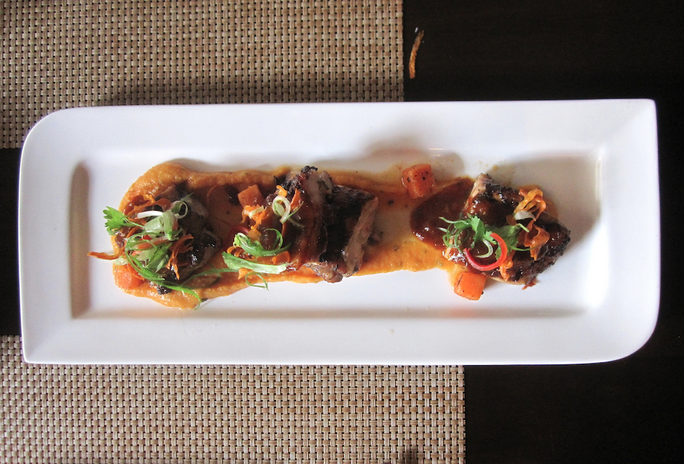 The Jerk chicken with barbecue sauce was delicious; juicy, succulent meat with crisp skin that is already tasty enough on its own, but even better with the carrot cubes and sweet potato puree which complemented its texture.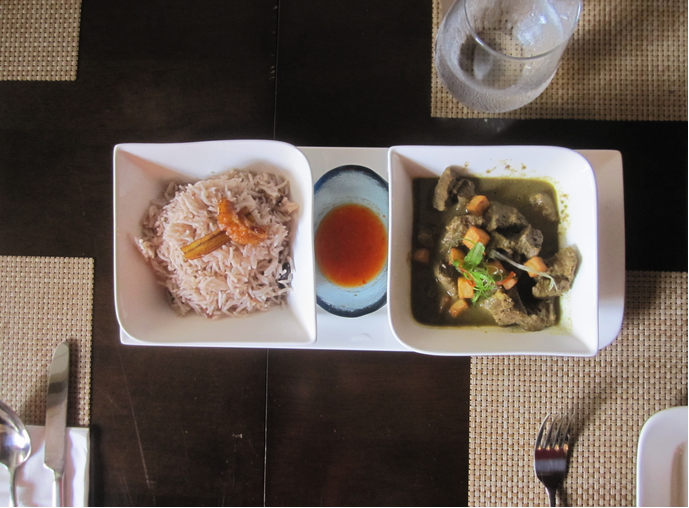 The Goat Curry came across as quite an exotic dish to me. The curry was accompanied by a dish of fragrant, long-grained coconut rice, meant to be eaten with the chili. The meat cubes cooked in the flavorful curry were especially delectable. It seems like the chefs have masted the art of simmering it just long enough for the tender and soft meat to capture the essence of the spiced curry without being overcooked. This is a huge bonus, for we all know how dreadful it is to be continuously chewing on a tough piece of meat.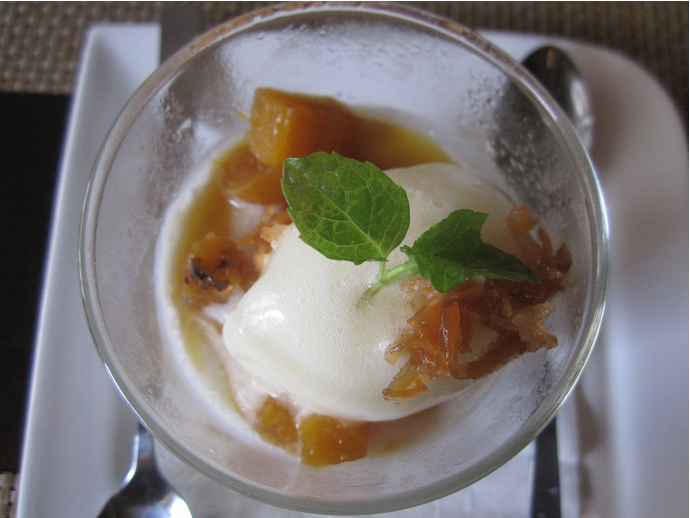 Lunch was concluded with dessert – a Deconstructed Pina Colada. Served in a glass dish, the base of this delightful dessert is a refreshing and rich coconut custard. The chewy pineapple bits added an interesting texture to the custard's smoothness, while the lime sherbet played a part of balancing the palate's sweetness with a fruity and luscious finish.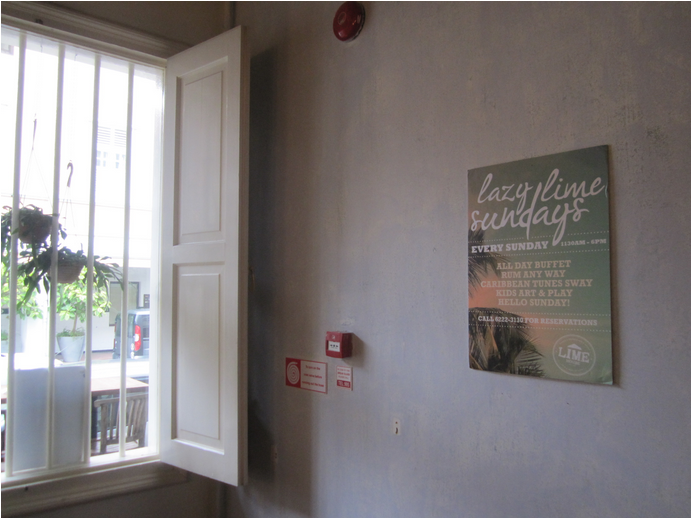 All in all, my visit to Lime House was a pleasant one and if I had to sum it all in a sentence, i would call it a great place with a lovely story and purpose that makes a perfect and flexible space for all sorts of events and happenings.
So whether you're looking for a venue to hold a meeting or a birthday party, have a business meal or a casual lunch, or if you're simply just looking for a place to hang out at night, keep the Lime House in mind!
Next Step: Find awesome event venues and spaces to rent in Singapore 
We are Spaces is a venue discovery platform for event planners. Browse from over 300 curated venues available for rent, filter spaces based on your specific requirements, and get quotes from multiple venues all from a single enquiry. Visit We Are Spaces to find your perfect venue today!