Located conveniently right outside Outram Park MRT station, Grand Mandarina is a standalone restaurant that serves traditional Chinese cuisine in a contemporary setting. Stepping into the restaurant, you will definitely be impressed by its grandeur furnishing and posh vibe. Personally, it was Grand Mandarina's exclusive and sophisticated dining environment that immediately set it apart from its big group competitors like Crystal Jade.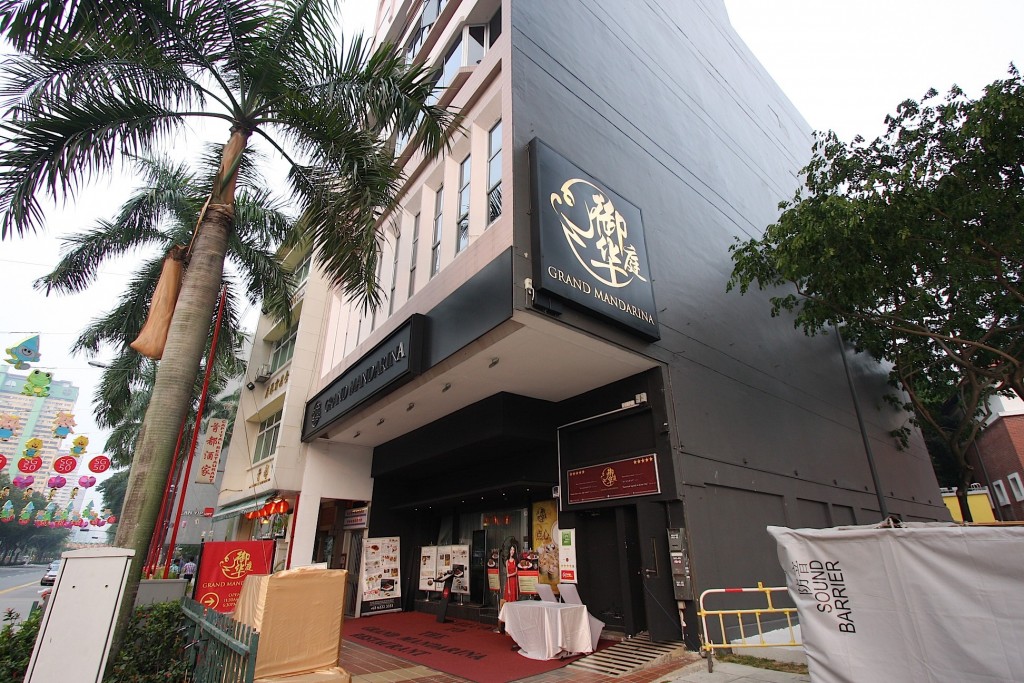 1. Layout
The restaurant is split into 2 levels. The first level can seat up to 80 pax comfortably. The second level can seat an additional 40 pax. The second level also holds two private dining rooms which can seat up to 16 pax. The layout of the restaurant makes it well suited for any kind of event, whether you are looking to host a large gathering or a small quiet affair.
Grand Mandarina is also well experienced inhosting diverse events from corporate dinners and seminars to children's birthday parties. Should you require activities like balloon sculpting or a photo booth to add a personal touch to your event, the restaurant would be more than happy to help to make arrangements. There is also a mini stage on the second level that well facilitates a DJ or Emcee setup.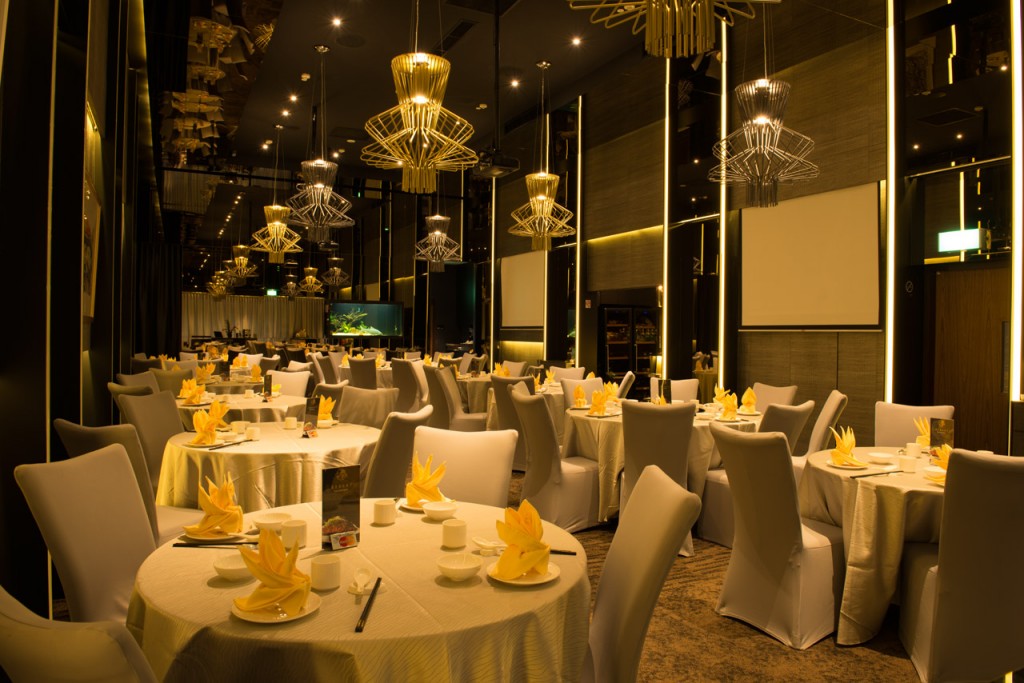 1st level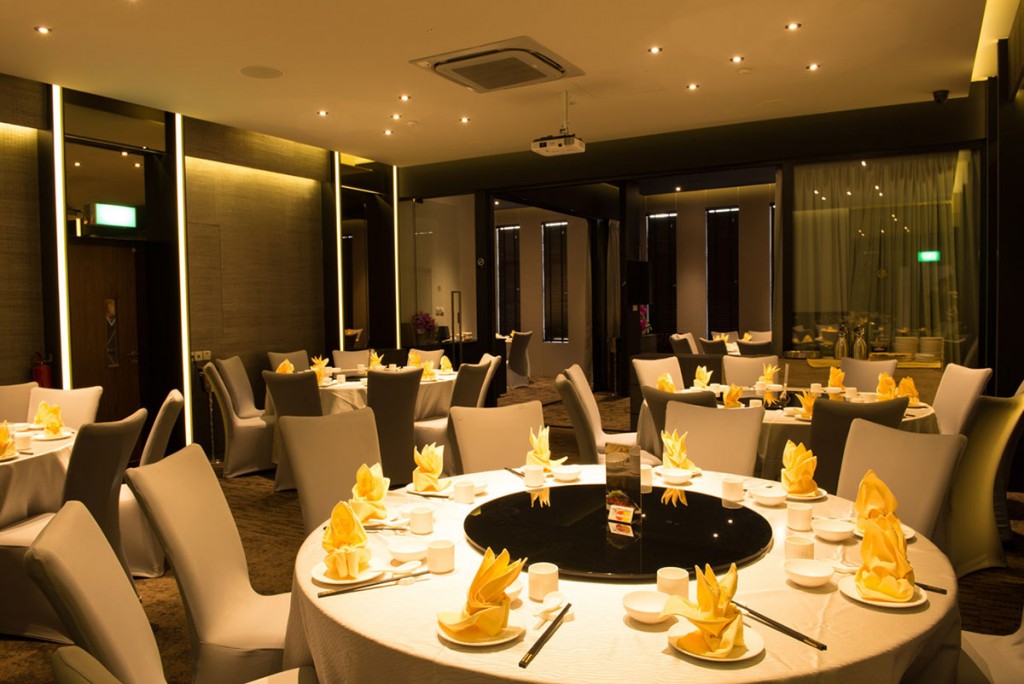 2nd level
2. Cuisine
The restaurant offers an extensive menu of Chinese delicacies. Some of the favourites and best-sellers include the BBQ pork loin, crispy roast pork belly, chilli crab, roasted duck with truffle and stir fried wild mushroom.
Unique to the Grand Mandarina alone is their famous Empurau fish which is an exotic item on the menu that is a must try for all first-timers. For events, a customised menu option is available to suit your personal needs (eg. Vegetarian) and tastes.
With the abundance of Chinese restaurants in Singapore, one might ask what makes the Grand Mandarina stand out? Well the answer is simple. The customers keep coming back for more! The restaurant has recently expanded into offering catering services due to popular requests from customers. Not only can you cater your favourite dishes but it is also possible to request for chefs to come down to your event to cook on the spot, serving fresh and hot dishes to your guests. Grand Mandarina definitely prides itself in bringing themselves closer to their customers, or rather right to their doorsteps.
All in all, Grand Mandarina's luxurious ambience, professional service and beautifully presented dishes makes it an ideal choice for your next event booking, be it a small private dine-in or a big party bash. Contact here: Grand Mandarina profile
Next Step: Find awesome event venues and spaces to rent in Singapore 
We are Spaces is a venue discovery platform for event planners. Browse from over 300 curated venues available for rent, filter spaces based on your specific requirements, and get quotes from multiple venues all from a single enquiry. Visit We Are Spaces to find your perfect venue today!