Co-working in Singapore – a workspace trend that has recently taken stage on media such as TimeOut Singapore, Yahoo! and Forbes. In supposedly conventional Singapore, this big shift from the "cube farm" to an open concept is refreshing. With a good number of co-working spaces on our platform, our team could not help but wonder if this trend is here to stay.
In a recent Business Times interview, Ms Michelle Woo, the General Manager from The Co revealed a growing trend of short-term business travellers seeking coworking spaces.
Factors giving rise to Co-working in Singapore
1. Collaborative generation
In the recent 60th ACE Bluesky Exchange held on 17 May 2013, Mr Michael Zhan, the owner of SmartSpace Singapore, explained that the users of a co-working space could benefit from the interaction with other startups and social enterprises.  Businesses may even meet people who may even change their paths. For instance, Mr Tan Siow Wee, founder of Windphony and user of Hubquarters @ Scape, shared that he met people who could offer professional service to his business. Clearly, what coworking spaces have to offer goes beyond the physical environment and amenities, but more importantly synergy in the form of connections and partnerships.
2. Rise of Singapore's creative and technology industry
The growing creative and technology industry in Singapore translates to an increase in independent workers. This can only mean one thing- more inhabitants flocking to coworking spaces. The notion that "starting small does not mean working alone" is especially helpful in the context of industry-agnostic coworking spaces (Hackerspace for creative technologists, Ecosystem for green centric initiatives) where like-minded individuals can grow together as a community. Besides, finding office space in a country of sky high property prices and a constantly climbing population can get real troublesome and costly.
3. Government support
Here comes our "gah-men"! We dare not say that traditional offices will become completely obsolete, but technology has made it seamless to work from anywhere. In a media release titled "Smart Work Centres Coming To The Heartlands Soon" released on 9 May 2013 by The IDA, it was announced that some libraries and community clubs would be transformed to become work spaces equipped with professional office facilities. With the government's support shown by endorsing the framework, we can further confirm the sustainability of mobile working in Singapore.
Factors against Co-working in Singapore
Being an unconventional alternative to the formal and rigid office layouts, it is inevitable that practical concerns will surface.
1. What about privacy?
Yes, community is important but so is privacy. We recognize that this is one of the largest misgivings, but hold on a second – who said anything about having to be surrounded by people all the time? This is one of the biggest misconceptions people have about coworking. Aside from the open desk area, most coworking spaces have shared-private meeting areas available for bookings. Should you wish to hold a focused discussion with your team in private, these spaces make perfect and convenient solutions.
2. What about competition?
To share a common ground with your competition can bring about some feelings of tension. However, in the context of coworking environments, culture is often more cooperative than competitive. An article published by Deskwanted shared that "Independent workers often experience similar problems, and these are best solved by interacting with others." Having said that, it is still crucial to find out the inhabitant profile of the place you plan to work at, just to make sure you mix with the "right company".
…
A recent article published by Forbes based on an annual survey by Deskmag revealed that 71% of the people (coworkers) were more creative, 62% noticed an improvement in their measure of work and a whopping 90% felt that coworking instilled more confidence in them. As opposed to a traditional office setting, 70% reported that they feel comparatively healthier. It is apparent that coworking can directly affect people's morale, providing a positive kick-start for better results and ultimately bidding well for the business.
So is the trend of coworking merely a fad? We hardly think so. On the contrary, we believe it is a concrete workspace model that is here to stay. Singapore are currently home to over 20 coworking offices that are constantly improvising to be a better fit for their users. While the 9-5 office dwellers can stay for as long as they wish to, the nocturnal workers will delight in the fact that more coworking offices are becoming accessible 24/7. In a tiny and land-scarce city with activity bursting at its seams, the coworking scene in Singapore is growing increasingly vibrant in Singapore. We can certainly expect to see more sprouting up in the near future.
For non-believers, here are some photos of some awesome co-working spaces around the world. It is only a matter of time that our country's co-working spaces will end up looking like these.
You know you want to work here.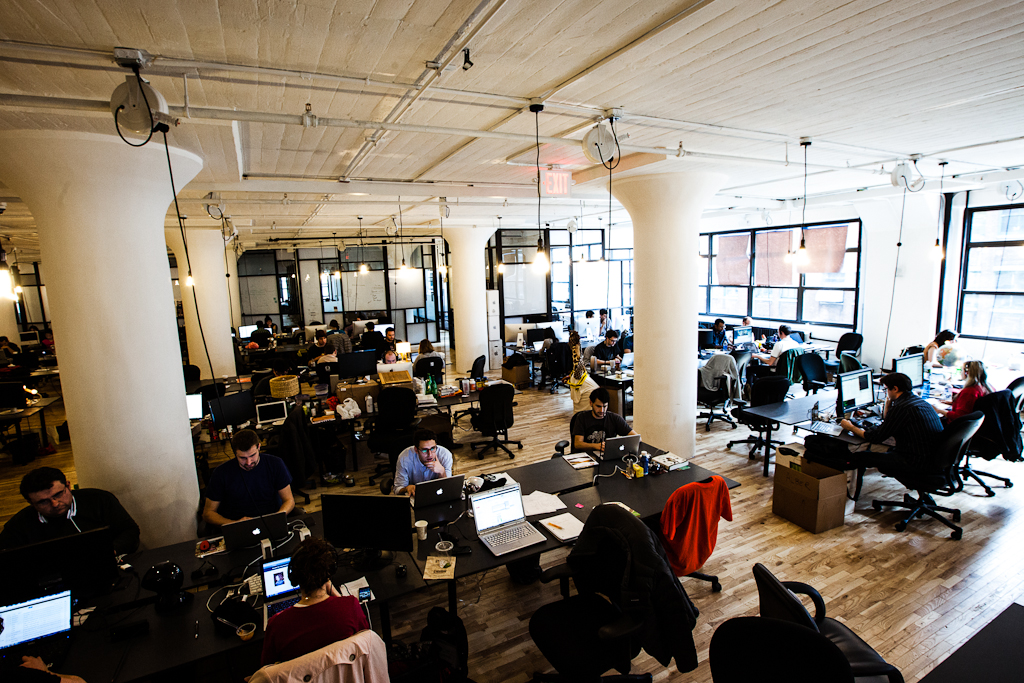 WeWork Labs in New York City – Open-desk shared area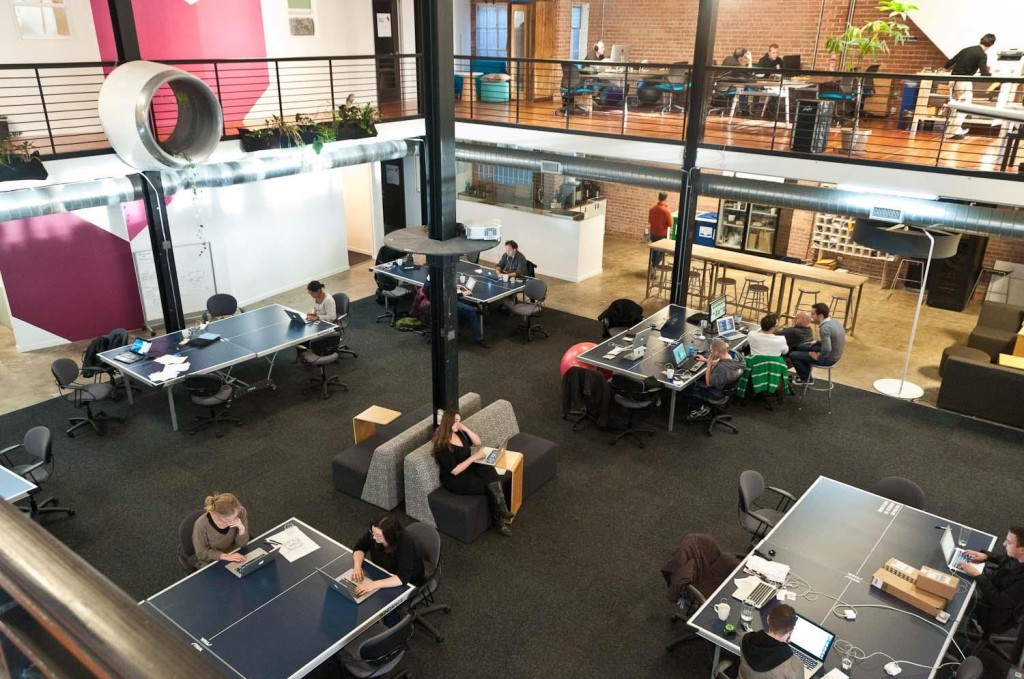 Parisoma in San Francisco – Table tennis tables for work desks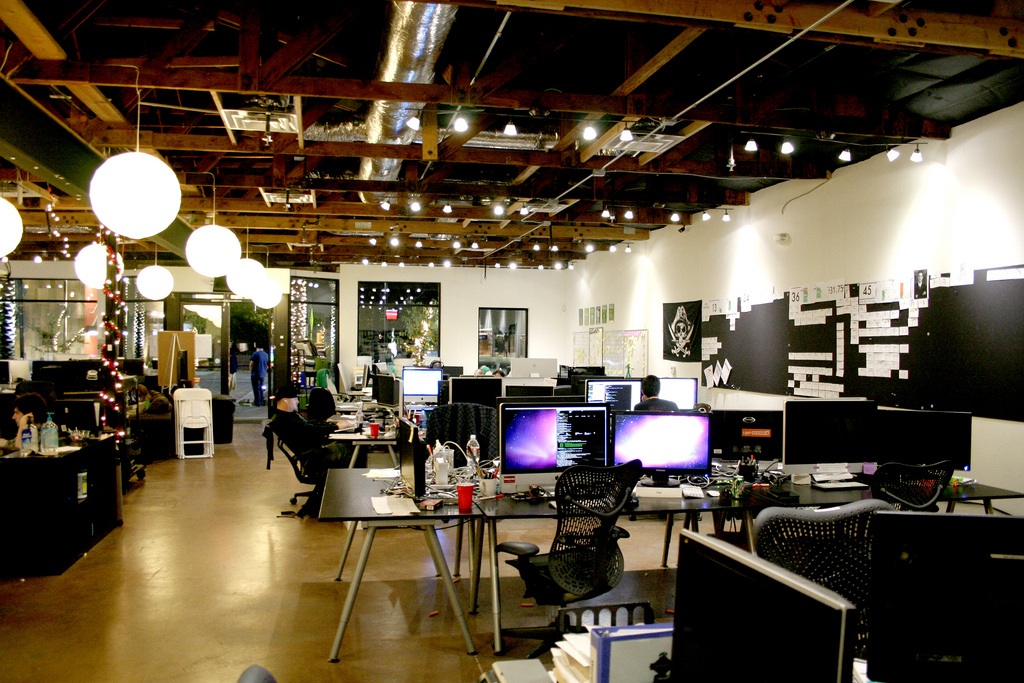 Gangplank HQ in Arizona – Creative collaboration in open workspace
Urban Station in Colombian Bogota – Spacious, modern workspace
Next Step: Find awesome event venues and spaces to rent in Singapore 
We are Spaces is a venue discovery platform for event planners. Browse from over 300 curated venues available for rent, filter spaces based on your specific requirements, and get quotes from multiple venues all from a single enquiry. Visit We Are Spaces to find your perfect venue today!