If your line of work is related to the events or meetings industry, and your best productivity app you have is Dropbox, you're not keeping up! Aside from surfing Facebook, reading ESPN and watching birds repeatedly knock into pipes (or stacked blocks), you can also use apps to get work done – if you only knew where to look.
But of course, since you are perpetually swamped with tasks, we did the searching for you. Here are 8 event planning apps you must own: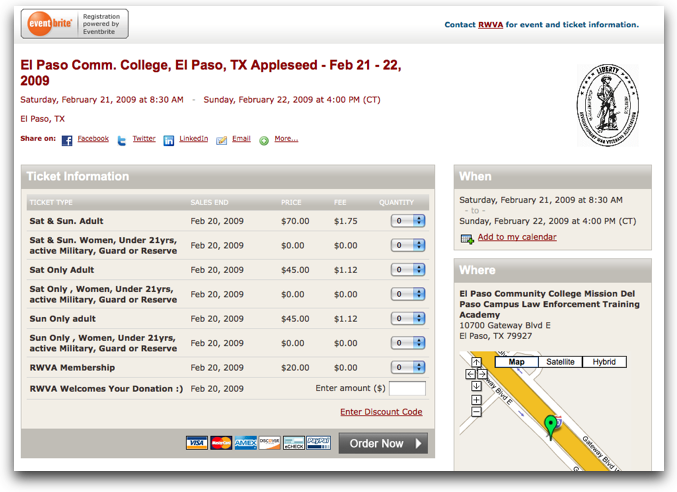 We start the list with one of the most common. Eventbrite is one of the top ticketing apps online, allowing organizers to create an event and attendees to register and pay through secure payment clients. As an organizer, you can readily access the numbers and attendee list.
More than just a registration tool, EventBrite will also list your event on their directory, boosting your marketing efforts.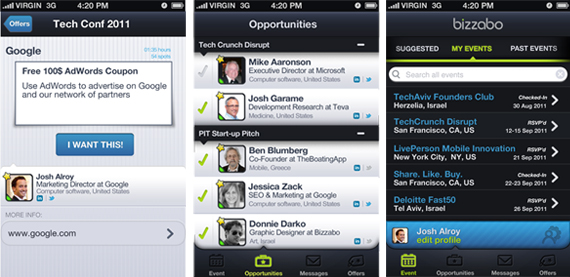 Not only does Bizzabo allow you to upload your event agenda and perform real-time updates, it is also a great tool in promoting social integration. Networking is a huge thing at events and meetings, and the in-app messaging and profile creation features help to facilitate that between attendees before, during, and after the event. Algorithms are created to link the relevant people up.
Follow-up your event by looking into the social sharing analytics and engagement metrics, and even gather post-meeting feedback!
Speaking of networking, Jublia Live is all about making "meaningful hellos". With a user friendly and intuitive interface, the app streamlines an attendee's networking process by tracking networking potential across the event, be it an exhibition, trade show or business conference.
It allows users to have a look at the delegate list, filter results by relevance and schedule on-event meet-ups. This also means that you will be able to measure the interaction levels within your event, as well as the ROI for your stakeholders.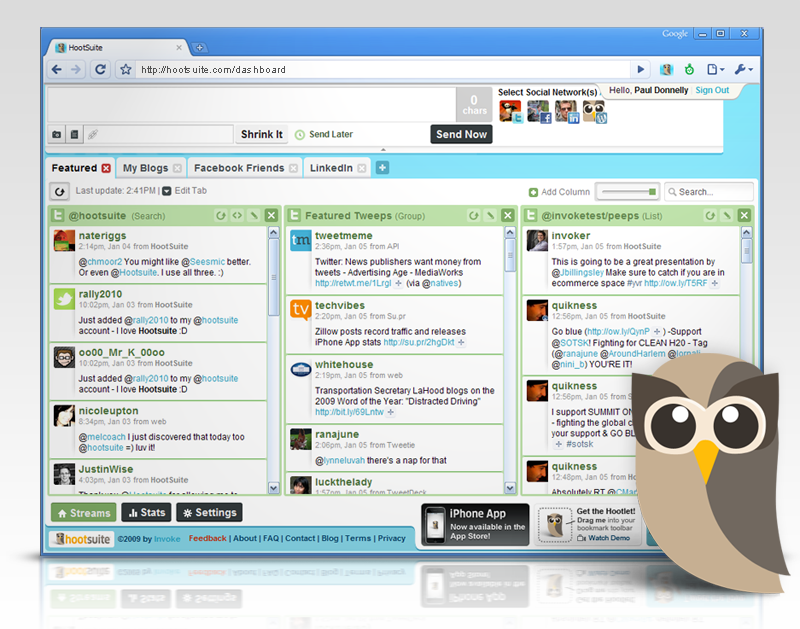 Imagine an app that lets you manage several social media platforms all at once; Twitter, Facebook, Instagram, LinkedIn, Google +, Pinterest and more. Hootsuite lets you do just that – on a single dashboard. You'll never miss any messages from your attendees on any site, and can now connect more effectively with them.
Is the need for intermittent updates getting in the way of your daily tasks? What a pain in the neck. With Hootsuite, you can now schedule posts ahead of time. You can even target posts at specific groups of customers based on location, language and demographic.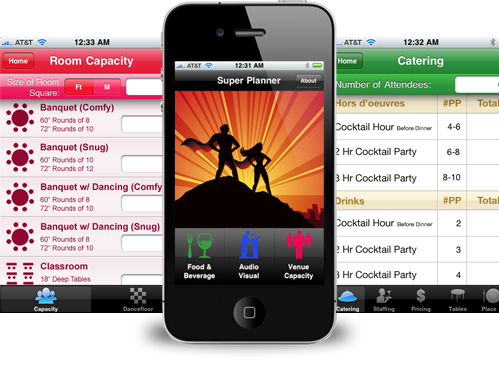 Logistics can be quite a handful. If your estimation skills are horrible, then Super Planner is for you. Users have called this the "digital encyclopedia of industry calculators" and a "time saver that takes the guesswork out of planning".
The app focuses on 3 aspects of event planning – F&B, Audio-Visual facilities and Venue Capacity. It is a convenient and practical calculator for things like venue capacity in different seating configurations, catering counts, staffing, dance floor, staging and project requirements. Let's just say you'll never give suppliers the wrong numbers again.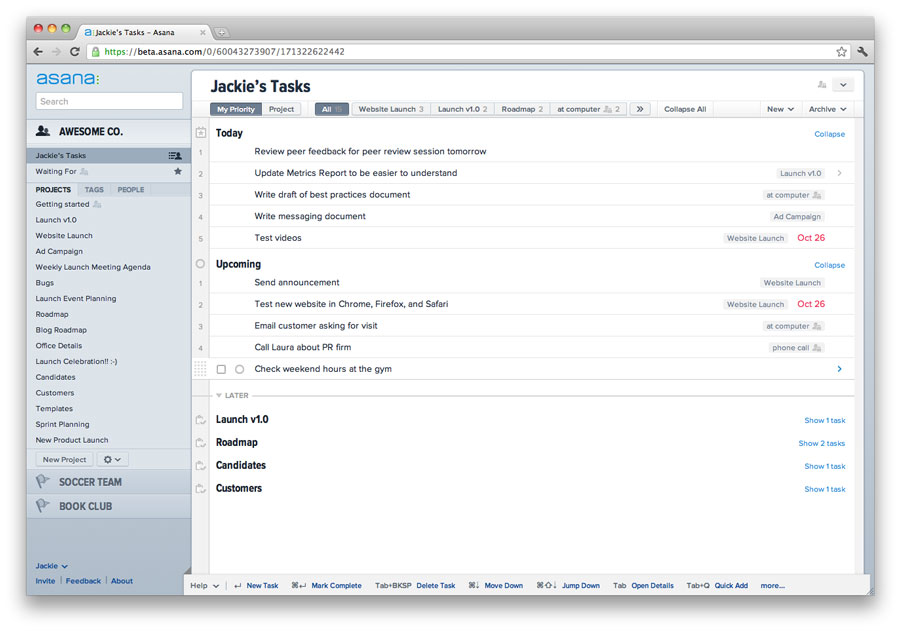 From the day you start conceptualizing your event till the very last post-mortem meeting, Asana will be the one best friend to keep you organized. Having to go through lengthy email threads to retrieve that one attachment containing your latest task is not what we consider organized!
With this desktop app, you and your colleagues can create and assign tasks along with timeline and to-do lists. Store everything about the ongoing project all in one convenient location. Asana keeps you informed about each other's task status so you guys no longer have to flood each other's inbox with updates (though if you must, there is a in-app mailbox).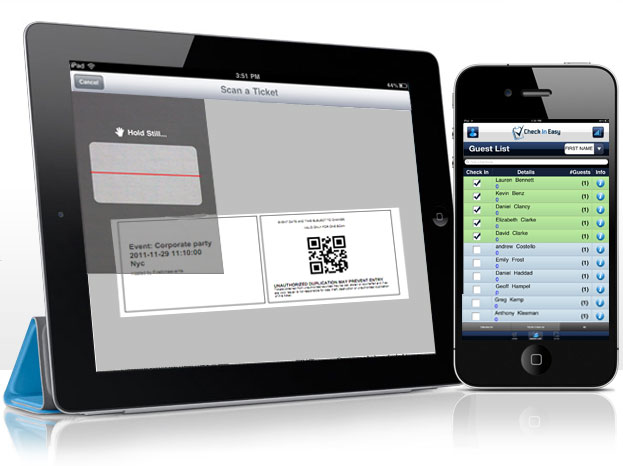 Remember the days where you stationed two temporary staff behind the table to manually check your guests in at the entrance? Let's make that a thing of the past. After all, a cumbersome and slow process starts an event on an unprofessional note.
Check-in Easy is an ideal and straightforward app that streamlines the process. Do away with the Excel name lists, clipboard the pen attached to it. All you need now is two tablets for a seamless check-in. Say goodbye to queues forming up at the reception just because somebody can't find his name on the printout.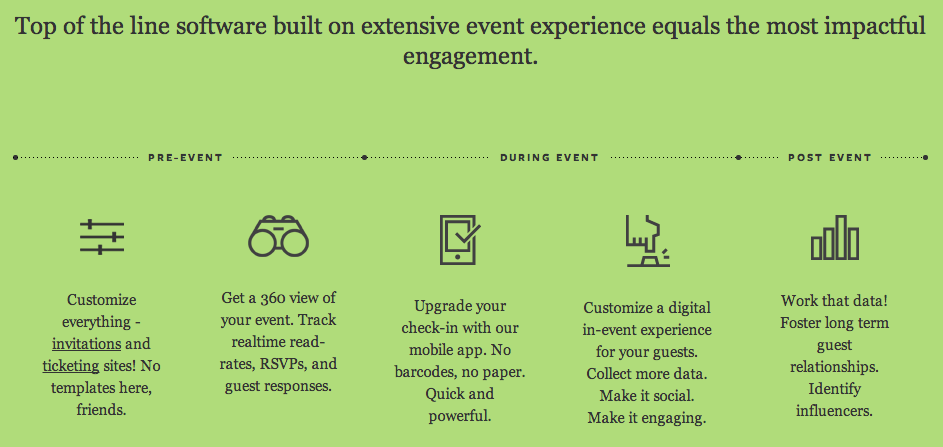 Want to build your very own event website? Event Farm helps you to do just that. Send your own customised invitations instead of using those boring templates, set up a ticketing site (no ticket fees!), check your guests in on the day itself and even collect data on your behalf so that you may do away with the tedious processes.
What most event planners will appreciate is Event Farm's additional creative arm. With an in-house idea lab, Event Farm helps you to boost event engagement with digital activations and sharable content.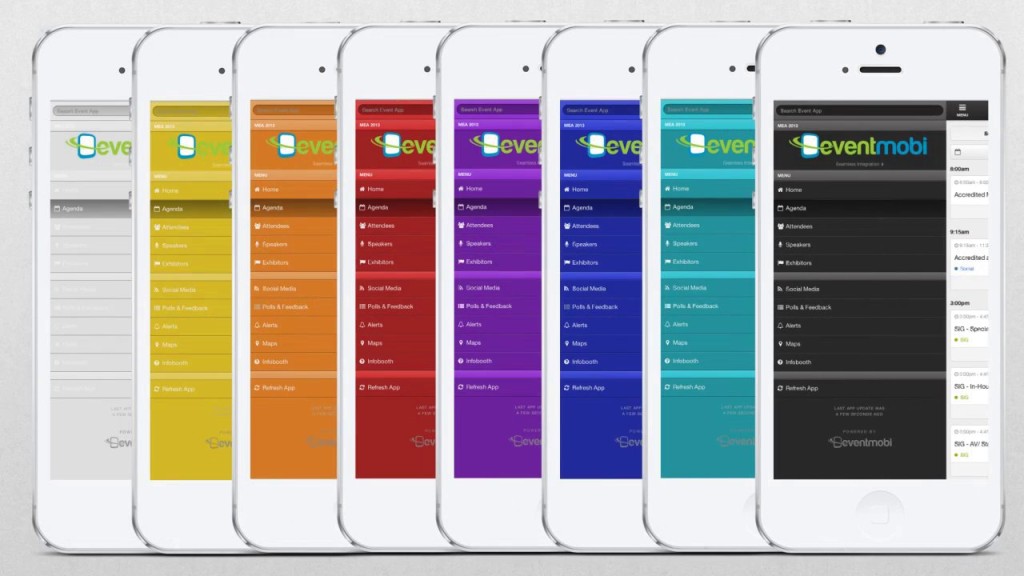 Image Credit: Vimeo
People are growing less fond of carrying an event folder by the day. Not only is it excruciatingly un-handy with its spilling contents, it awkwardly stands in the way of one's networking. So why not put what they need to know in the one thing they perpetually hold onto?
Let guests access all the event details on their phones – the agenda, speakers, attendees, last-minute updates and even the seating plan. Users can create their personal dashboard for networking purposes. Did we mention that is greatly multilingual? It translates into 15 languages.
The best bit? No app download is required – simply key in the URL and once the site loads, you'll be able to access it even when the Internet connection is poor.
Some say it's poor manners to be on your phone when the speaker up on stage delivers. We say, not if you're using Pigeonhole Live!
Featuring real-time conference Q&A on the mobile, Pigeonhole Live allows attendees to post their own questions and vote for others. The speaker then selectively responds based on the questions' popularity. For a more visual experience, speakers can even display the queue of questions on screen.
And all you need is just a common passcode. No registration, no e-mail confirmation links. Fuss-free, innovative and highly interactive.
All in all, it's about time to visit your app store, isn't it?
—
Next Step: Find awesome event venues and spaces to rent in Singapore 
We are Spaces is a venue discovery platform for event planners. Browse from over 300 curated venues available for rent, filter spaces based on your specific requirements, and get quotes from multiple venues all from a single enquiry. Visit We Are Spaces to find your perfect venue today!