In one of our earlier articles, we had put together a list of 10 Unique Dinner & Dance Venues in Singapore for you so you need not digitally comb the little red dot for a place. Now let us help you with the next step of the dinner and dance party planning – conceptualising the theme of the event!
"What theme?!", we hear some of you question cluelessly, like we had just reminded you of an assignment you had completely forgotten about. Well, every party got to have a theme! When you are hosting an event, you  want to make sure that your guests are as excited about it as you are. You want to engage them and make the function entertaining enough to bond co-workers and memorable enough to leave an impression. Unless of course, you want it to be just another dinner and dance that staff are obliged to attend.
You may think that conceptualising a theme is a hassle. But in actual fact, it could very well smoothen the entire party planning process by setting a direction for the nitty and the gritty so you don't have your hands full of decisions to make and options to pick.
So if your company's dinner and dance in the previous year was meh, here are some ideas to help you thrash mediocre and replace it with incredible!
1. Movie / Character Inspired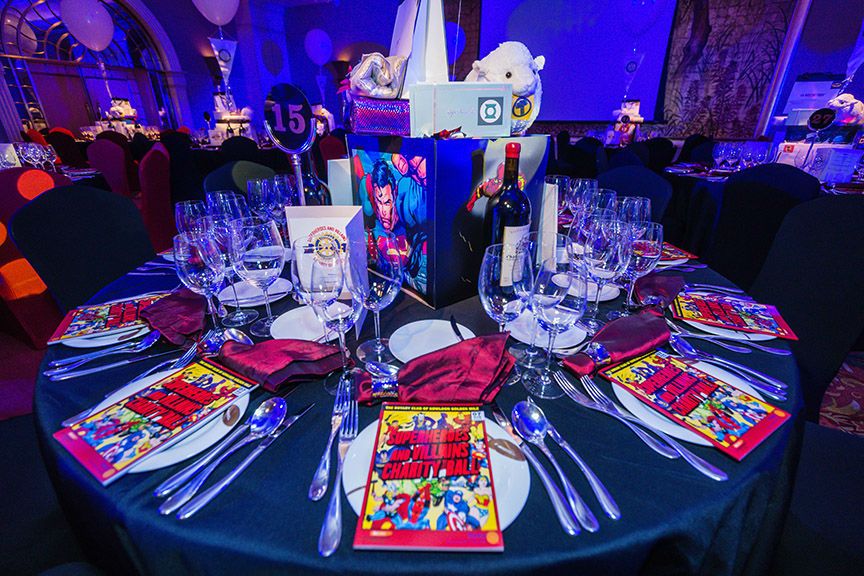 How about a super hero theme?
At the top of our heads, we all have a handful of our all-time favourite films. Needless to say, it is not difficult to think of our favourite movie character! Having a movie-themed Dinner and Dance party is a great way to hype your guests up for the event. Knowing that they have to hunt for a costume and dress up (or risk looking completely out of place) will generate plenty of conversations at the pantry. Whether it is a superhero from the Marvel Universe, a Pixar cartoon character, or a mafia boss from a 60s film – we are sure everyone will have a fabulous time people watching and taking photos. Here's a tip to encourage your colleagues to step up their game and be bolder with their costumes: hold a Best Dressed competition and reward the winner with a travel voucher or a Starbucks card, depending on your budget.
More examples below: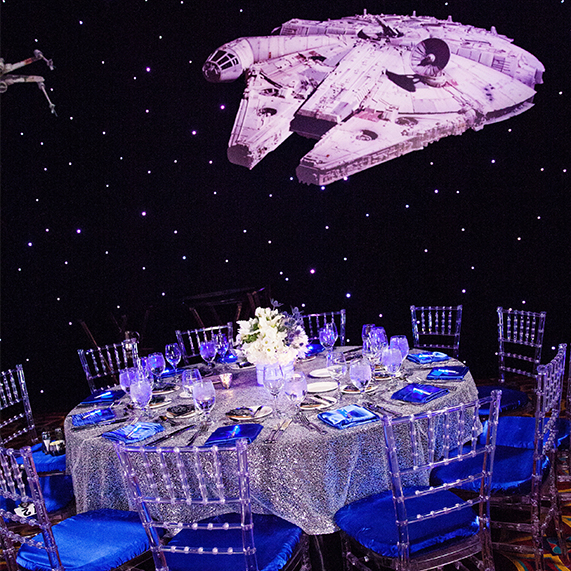 May the force be with your party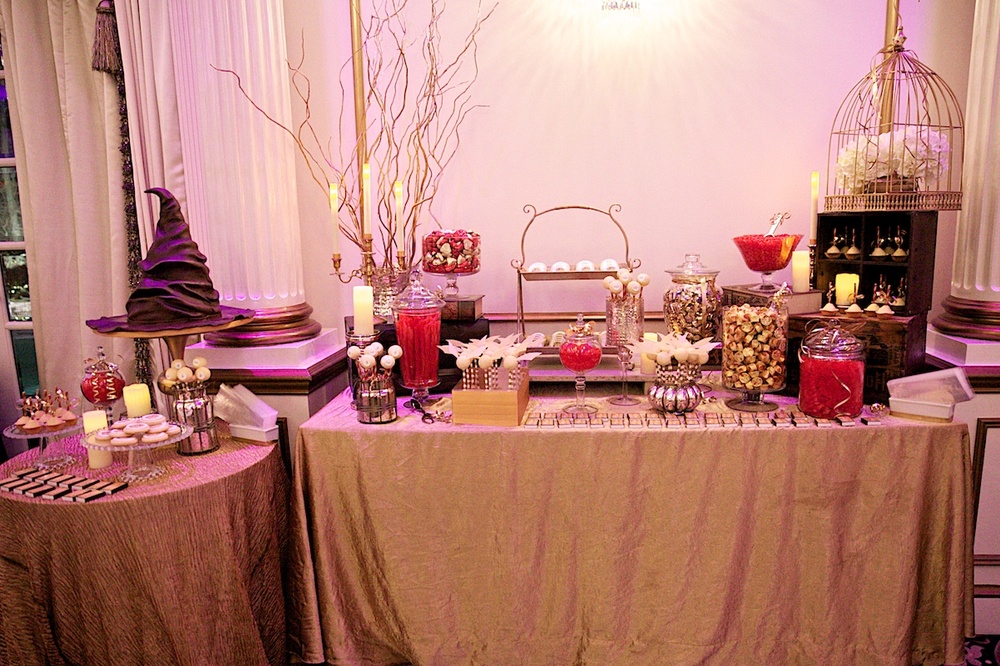 What's a Harry Potter themed party without the Sorting Hat?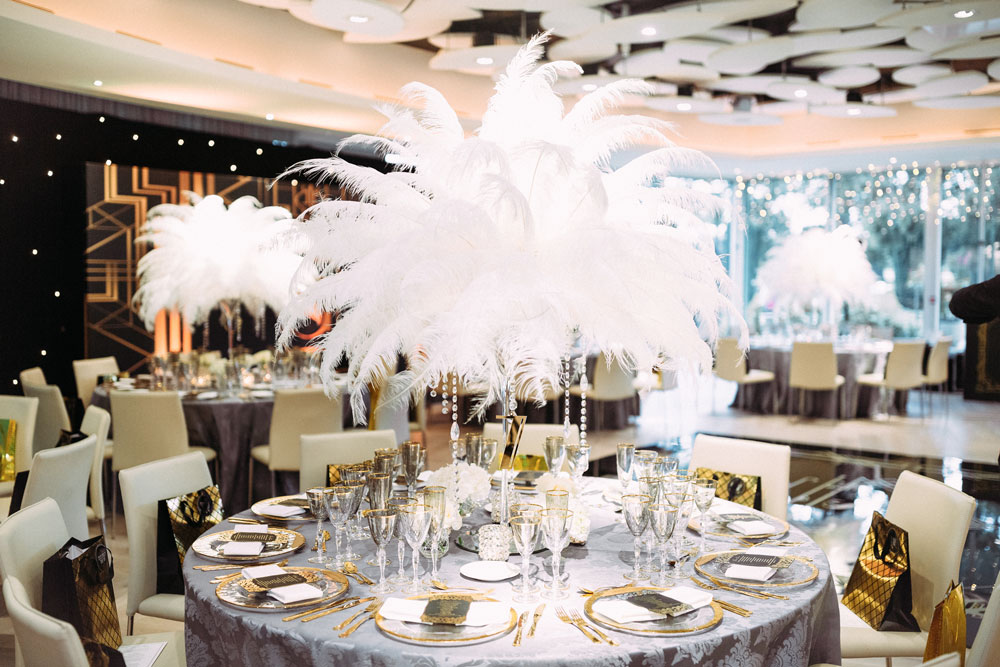 Go with an awesome Great Gatsby themed party with lots of black & gold accents and feathers
2. Go back in time

Go back to the 70s and 80s with a retro-inspired theme
There is something about a theme that brings us back to a time where most of us never had the opportunity to experience in this lifetime. In fact, there is little wonder why these concepts are so highly popular with events!
Plan your party on whichever checkpoint on the timeline of history you please. If you'd like your party to be classic and stylish at the same time, go for a Vintage or Victorian Era theme and watch your guests work the flounce and frills. If you fancy something funky and groovy, a retro-themed bash is the perfect excuse for the ladies to bring out the loud colors and the platforms. To be fair, all male colleagues are welcomed to backcomb their hair a la Elvis Presley for that one evening too!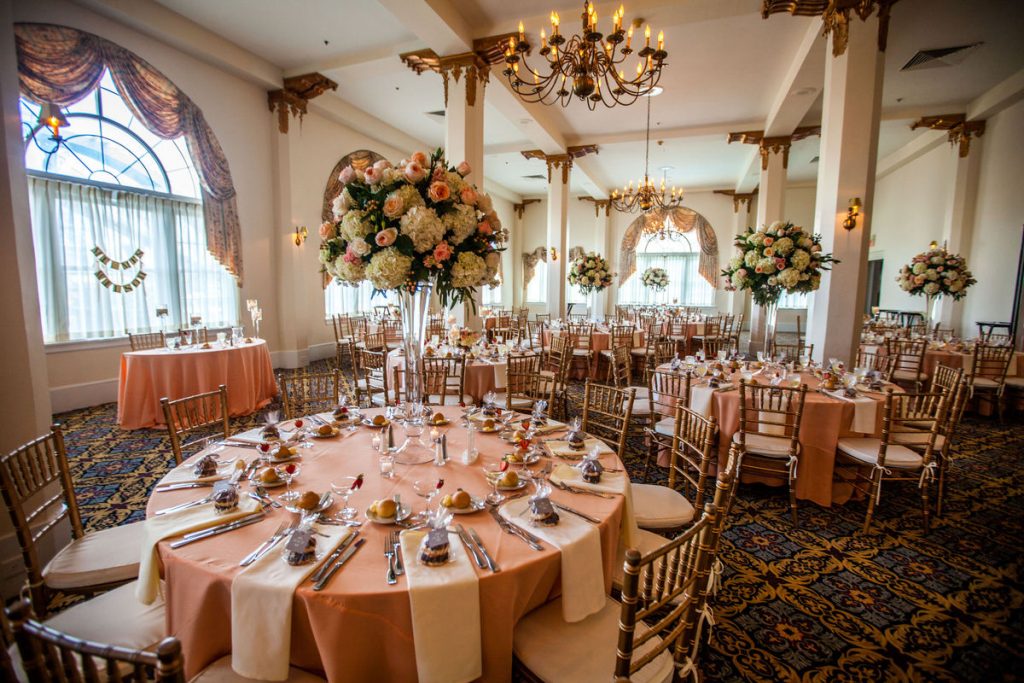 Go back to the ye old English / Victorian theme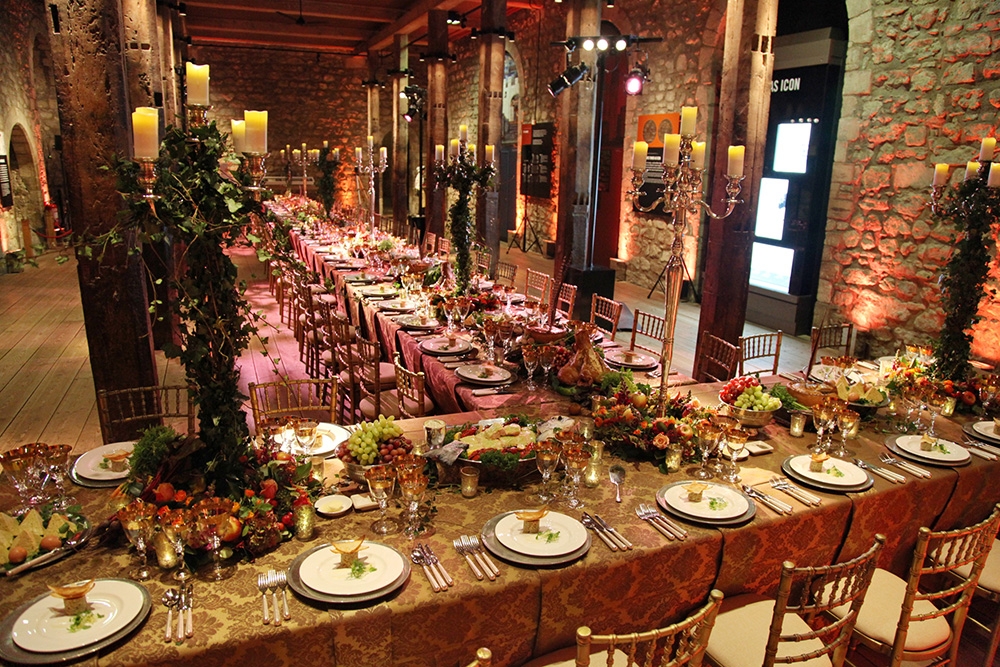 Bring back the era of the kings, queens and knights with a medieval themed event
3. Occupation Themes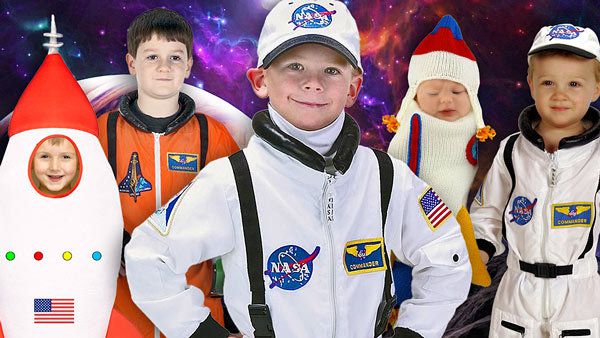 Dress up as your ambition once was
What's your answer when well-meaning adults asked "What did you want to be when you grow up?" when you were still a little kid? Having the theme "Occupation" not only allows you to make your dream come true for the night, it also allows you to know your colleagues better as you ask and share about your childhood dream. Plus! It's gonna guarantee a lot of fun and laughter if you spot a Phua Chu Kang along the way 😉
4. Hollywood / Glam / Oscars/ Masquerade
We have conceded to the fact that Hollywood is pretty out of reach for most of us. Although we can't have our dainty hand prints and autographs on the Hollywood Walk of Fame, but surely we can don the gowns and the tuxedos and play the part well! It's a night for you to dress up and shine. Bring out the stilettos and the bling and the sequins and the inner drama queens and kings as you walk down the star-studded red carpet for an awesome glittering night ahead.
Glam it up with a fancy Hollywood theme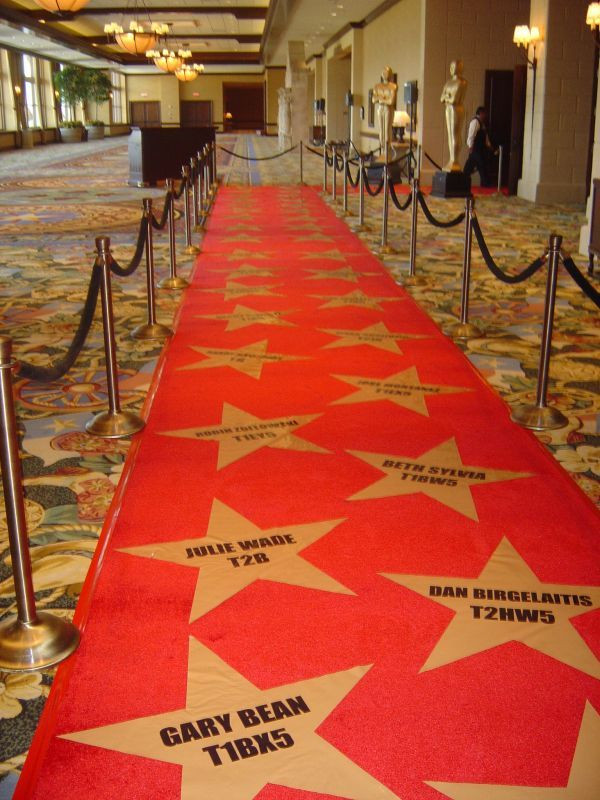 Make your colleagues feel like a superstar by printing their names on gold stars!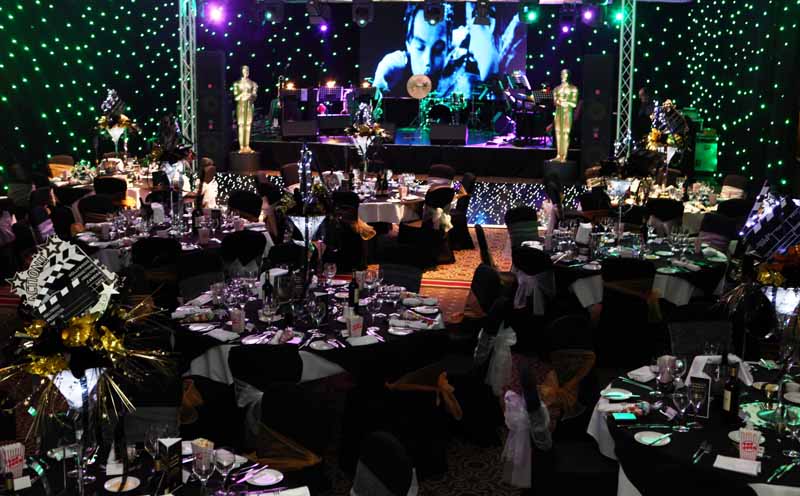 Give our company awards – in the style of the Oscars
5. Back to School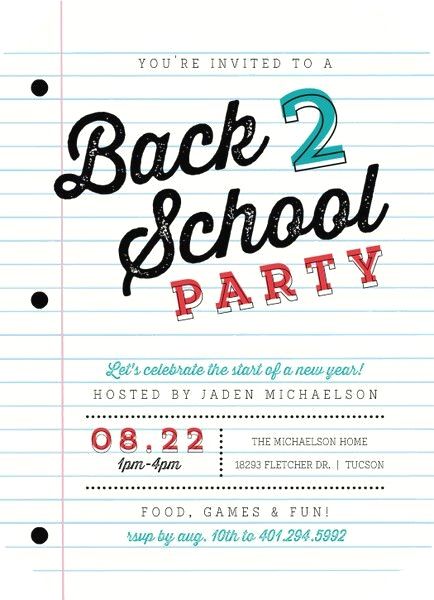 Schooling days might not be the most fun period of our lives, but Back to School with booze and party could certainly be! We hope your guests are nostalgic people who still have their high school uniforms stashed somewhere in the corners of their wardrobe. If they do, they are definitely going to be elated to hear that they don't have to splurge another $100 or so on a new dress for dinner and dance this year! Easily explore through activities like skits, quizzes and games, we can foresee that the programmes are going to be entertaining on all levels. It'll also be a night of surprise discoveries for everyone – your colleagues from the same school, fellow university alumni, or the fact that the joker of the office was previously a prefect.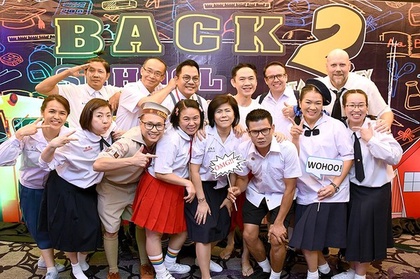 Dress up in your old school uniforms (remember, all schools are good schools)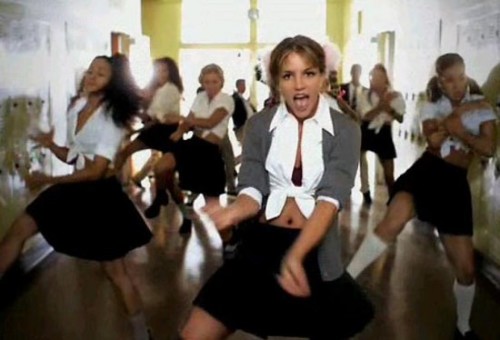 How about bringing your old school mass dance back?
6. Colour-themed dinner and dance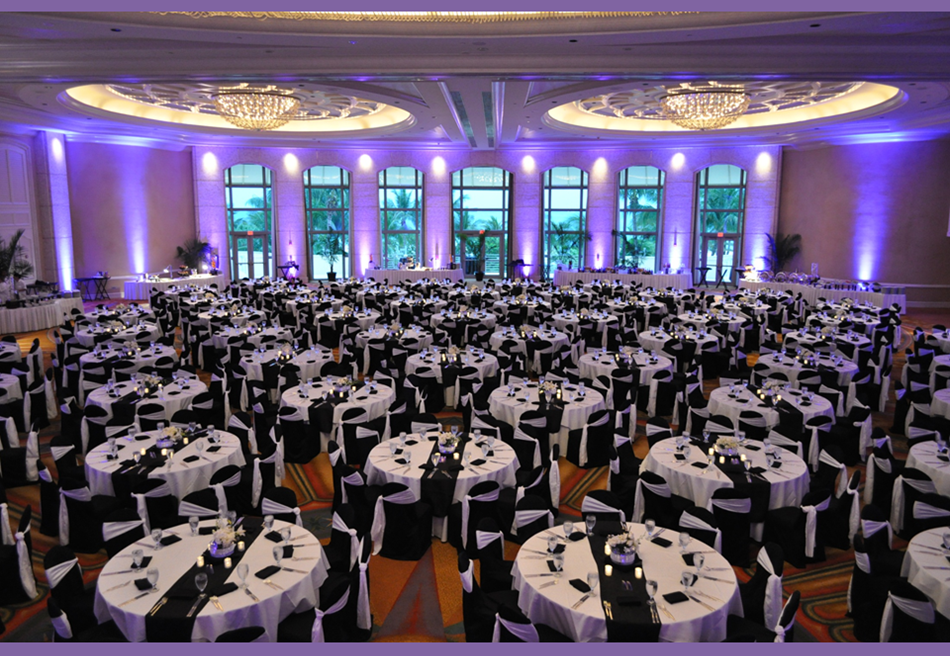 Black and white? Panda? Yin & Yang?
If all the above ideas are too much work for you, if you are working within a limited time frame, or if your superiors are not for the idea of anything noisy, don't worry, there is still something for you! Colour themes! This theme works almost effortlessly with any occasion or event. While the classic Black & White is a lovely contrast, you could always opt for a night of neon lights that makes for beautiful event photographs. If your organisation is a female working environment, a pastel theme would be a most delightful theme to them.
More examples below:
Go monochrome and play with the lights
Go neon and turn on the UV!
You could go to great lengths to align all aspects of the dinner and dance party with a concept in mind – from decor, invites, dress code, menu, programs… the list goes on. But of course, you would require a suitable venue to host your themed party so that the tone is set right from the moment your coworkers enter the premise.
What dinner and dance theme have you experienced before that was your absolute favourite? Share it with us in the comments below. Regardless of theme, with the hundreds of venues listed with us, we are sure you can score the perfect venue for any theme of choice at We Are Spaces.
Editor's Note: This post was originally published in July 2013 and has been updated for accuracy and comprehensiveness.
Next Step: Find awesome event venues and spaces to rent in Singapore 
We are Spaces is a venue discovery platform for event planners. Browse from over 300 curated venues available for rent, filter spaces based on your specific requirements, and get quotes from multiple venues all from a single enquiry. Visit We Are Spaces to find your perfect venue today!