Photo booths are all the rage now. In a day and age where people have grown fond of photographing everything; from momentous events to nicely plated food, there is truly no better way to break the ice and spice up a corporate or personal event!
But which photo booth? That is the question.
Let's save you the trouble of crawling all over the internet in search of 'The One'. Here is a power-packed list of 10 awesome photobooths rentals (in no particular order) to make your event a blast. 'The One' has got to be somewhere in it.
To thank you for reading, we've also liaised with some of the featured Photobooths to bring you reader perks (such as freebies and discounts) exclusive to We Are Spaces readers only!
—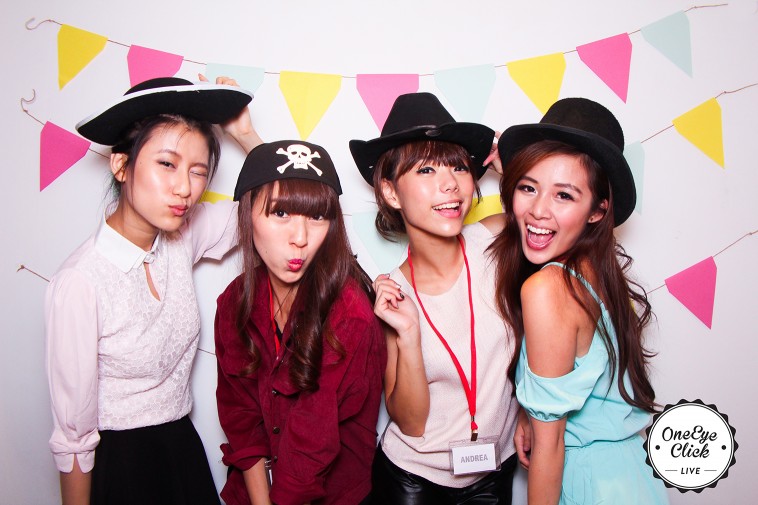 Why can't Photobooths have names? Suzie and the family of booths (Lexie, Pinkie, Blackie, and Stickie) from One Eye Click Live are 4 brilliantly engineered robot photographers that are fun-looking, portable, and self-contained. Users can enjoy the flexibility of stationing it anywhere. Be it an outdoor or indoor venue, on grass or ballroom floor, there won't be a mobility glitch so long as there's ample flat ground for its limbs!
Printouts are amazingly fast at a rate of 8 seconds too! Select from One Eye Click Live's range of backdrops or have one personalized to suit your theme.
Quote "We Are Spaces" when booking your packages with One Eye Click Live to enjoy a 10% discount!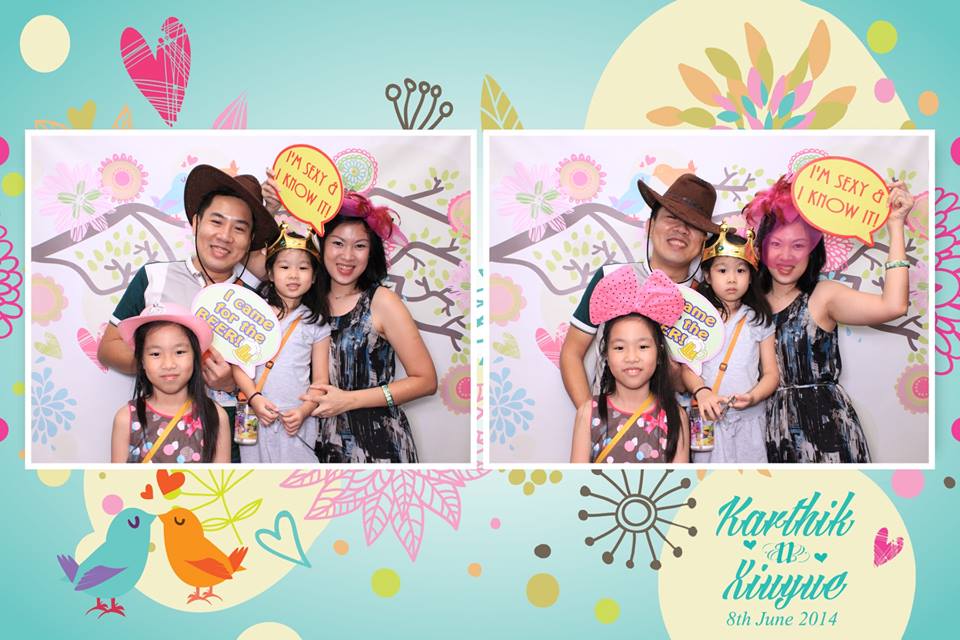 Having been around for 5 years, Fabfoto positions itself as the cheapest Photobooth in the market! Besides instant prints, they also offer bookmarks, credit card sized photographs and magnets. Photos are taken only using a professional grade DSLR in a real photo booth machine with voice prompt, and later printed on high quality Canon photo papers. It's also the only photo booth in Singapore to have 2 Live view monitors too.
Quote 'We Are Spaces' when booking your packages and receive a special discount!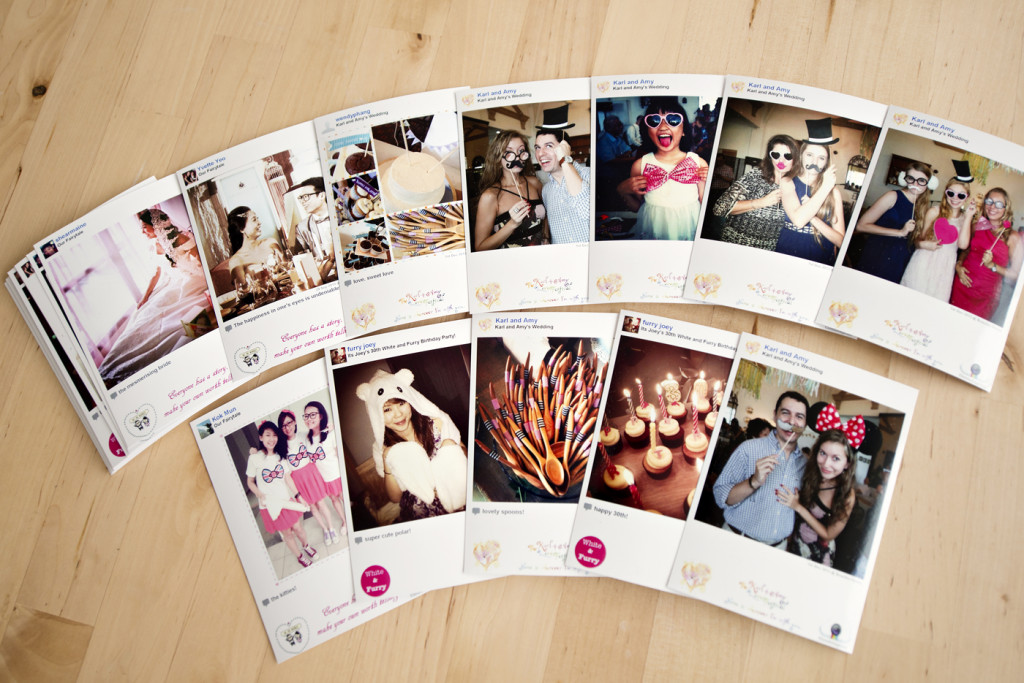 An interesting concept featuring live Instagram printing from your phone, Cloudstaprint is the only one in the market with a private and secured platform especially for personal events through the use of an exclusive Cloudstaprint app. This way, hosts of events can maintain the privacy and create interactive live feed available only for invited guests!
Quote "We Are Spaces" when booking your packages with Cloudstaprint to receive a free set of Cloudstaprint Selfie Fun Pack iPhone 5 3-in-1 lens, a phone holder set and a selfie stick as shown below: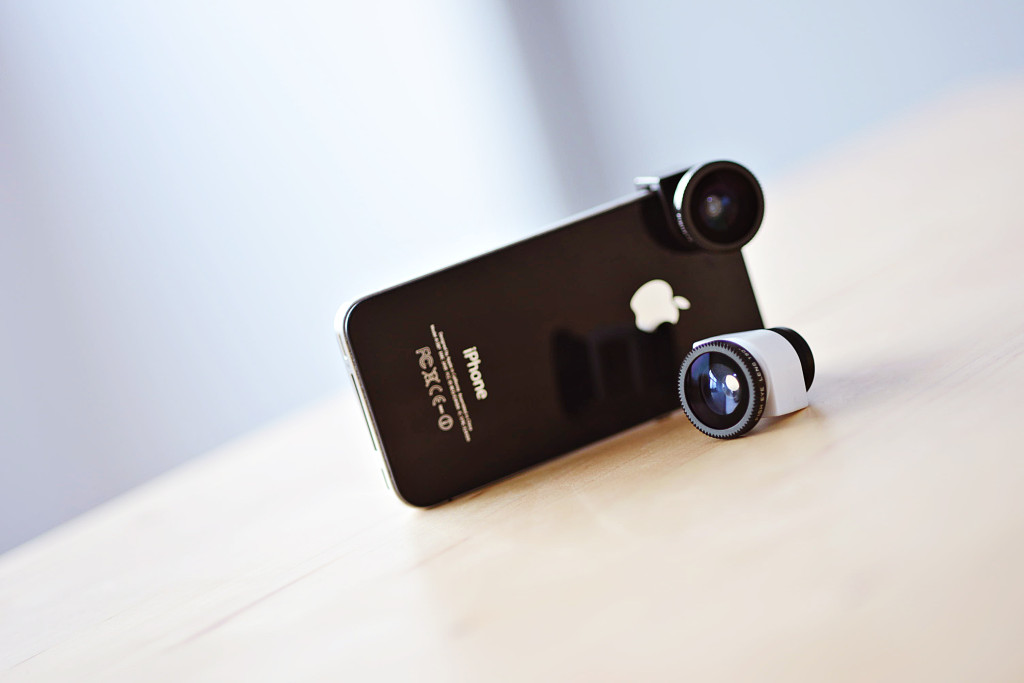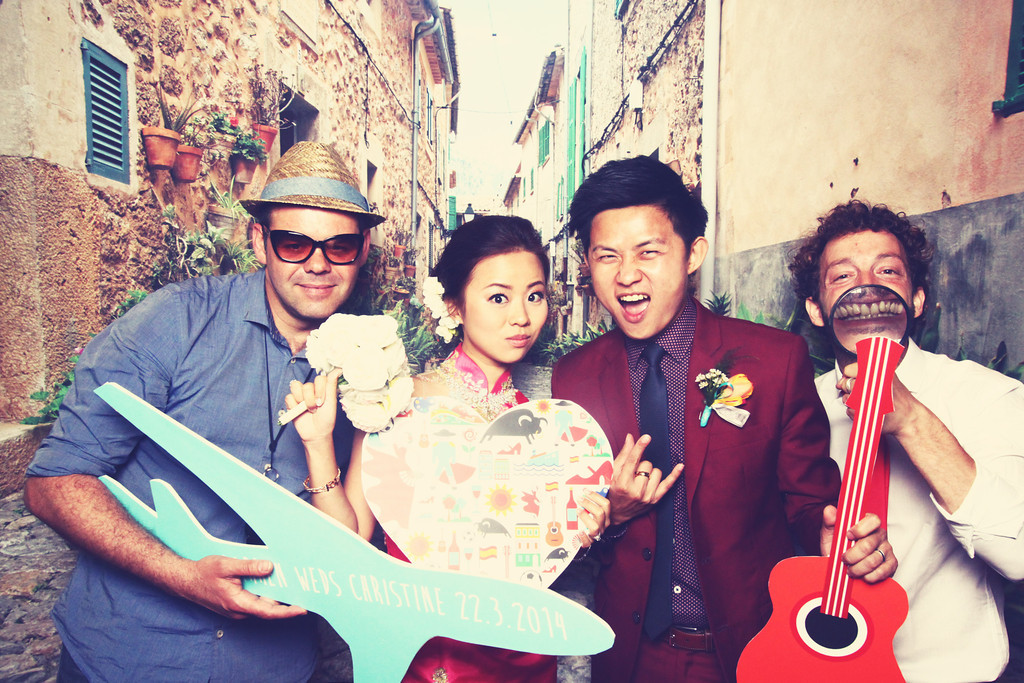 One look at the image above and you'd be able to tell what is Awwsnap Photobooth's specialty – customization. Be it backdrops or props, customers are encouraged to share their ideas and the talented in-house designers will do their best for them to materialize! Guests can print unlimited photographs and access them online to download the soft copies. For other queries, do check out Awwsnap's comprehensive FAQ page.
Quote "We Are Spaces" when booking your packages with Awwsnap to enjoy a $80 discount off your total bill!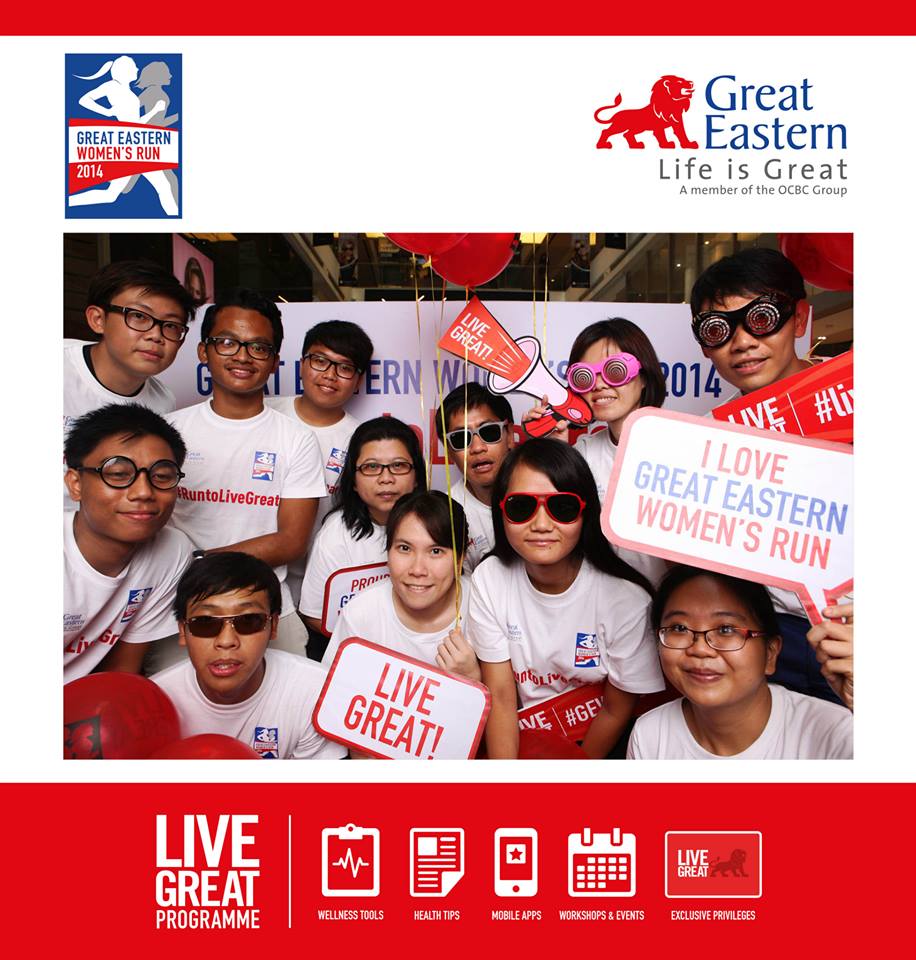 The Running Media photobooth comes with a 22-inch live view screen for an interactive and exciting session for users. Packages include customized services like overlay photo design, caricature drawings and envelope sleeve designs. Want something different? Opt for the premier Red Carpet services, a classy and glamorous set-up that will make your guests marvel at the preview of grandeur at your event's entrance! Apart from instant prints, an A2 collage poster will be designed and given to the host as a keepsake. Check out other backdrops here.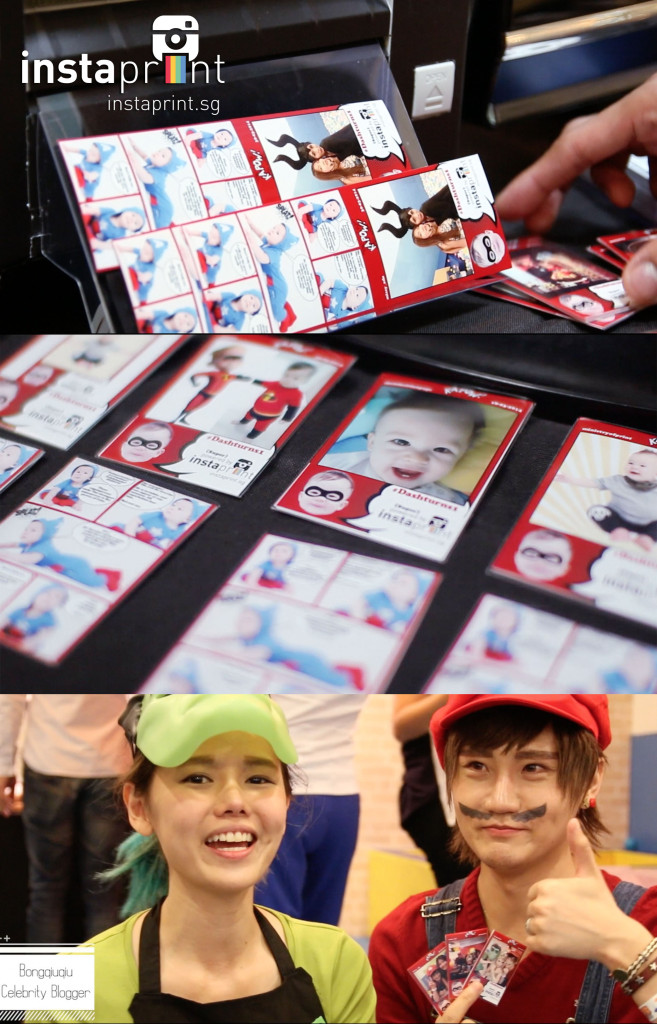 If social engagement and fun is what your event/brand hopes to achieve, you're going to love Instaprint! Every attendee at your event is their own photographer – anyone can take an Instagram photograph anywhere, simply hashtag it and voila! Printed. At the end of the day, your live feed will be an interesting collection of photos by different people. Instaprint has worked with Facebook, Zoukout, and Marc Jacobs – just to name a few corporate clients. They're be fantastic for personal parties too, like they were at local blogger Xiaxue's Baby Dash's first birthday party.
Go on, click on it. Cuteness overload awaits.
Quote "We Are Spaces" to enjoy a discounted price of $1288 for 3 hours of usage! (usual price: $1688)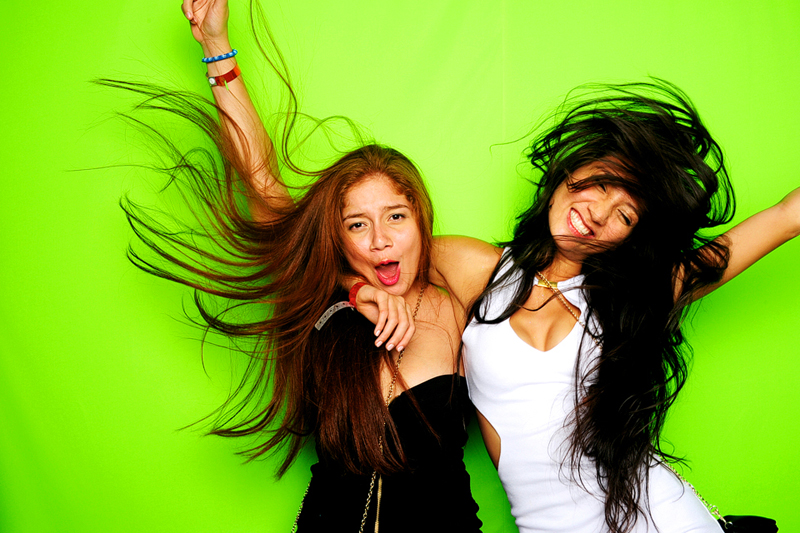 Hello Stranger is for the Brave. With the best lighting and energy, the photos taken are taken by ambassadors trained to make a party work. Started with a mission to deliver the best experience, it prides itself on projects that captures a special moment for eternity. Hello Stranger supplies loads of unique props to encourage guests to be spontaneous and silly in front of the camera too!
Quote "We Are Spaces" when booking with Hello Stranger to enjoy a 10% discount off your total bill! (Application for first 5 readers, so fastest fingers first!)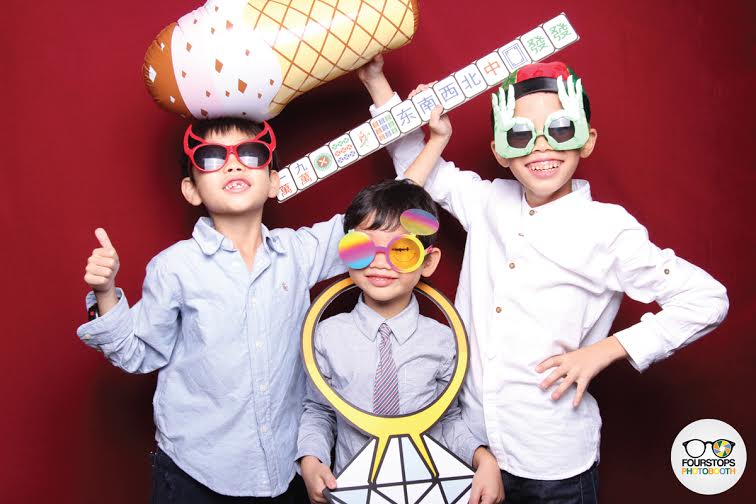 Fourstops started out as a wedding surprise to two good friends of the owners, what better present to give on a big day right? The Fourstops experience is highly personalized. For example, instead of simply snagging all their props from party shops or Spotlight, majority of their props are designed – whether is it a giant siew mai, a 699 carat diamond ring or a lion dance head!
Quote 'We Are Spaces' to enjoy a 10% discount off regular packages!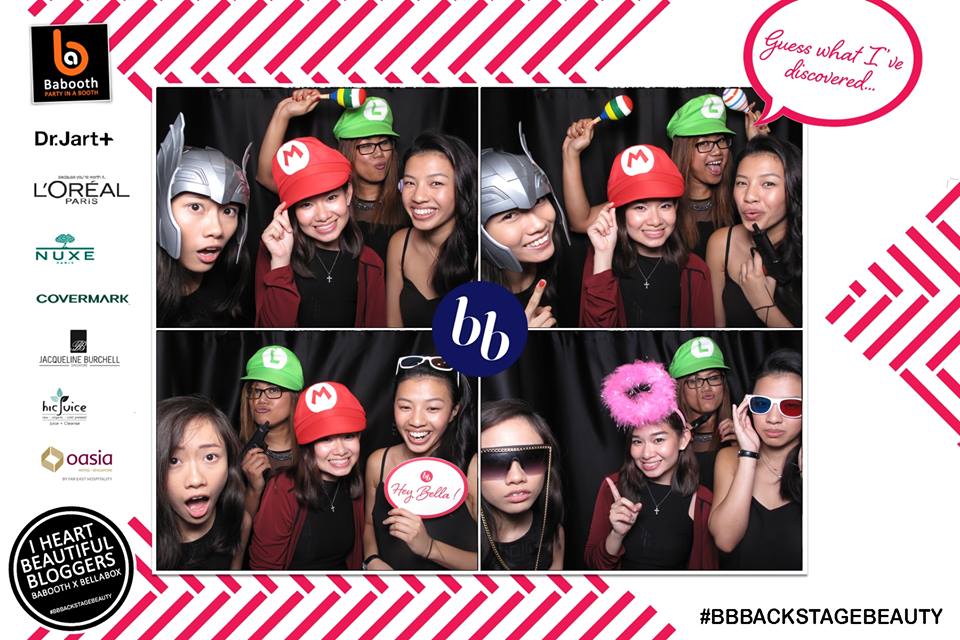 Babooth is Singapore's first and only curtain photo booth! With an amazingly high resolution slow-mo video booth, guests can stage 3-minute motion video montages with their crazy and hysterical antics, based on your choice of music and graphic design. Best of all? The post-photobooth mess has got nothing on you cos' Babooth's dedicated crew will do all the clean-up.
Quote 'We Are Spaces' to enjoy a 10% discount for bookings before 31 August 2014! Insert promo code 'BWAS'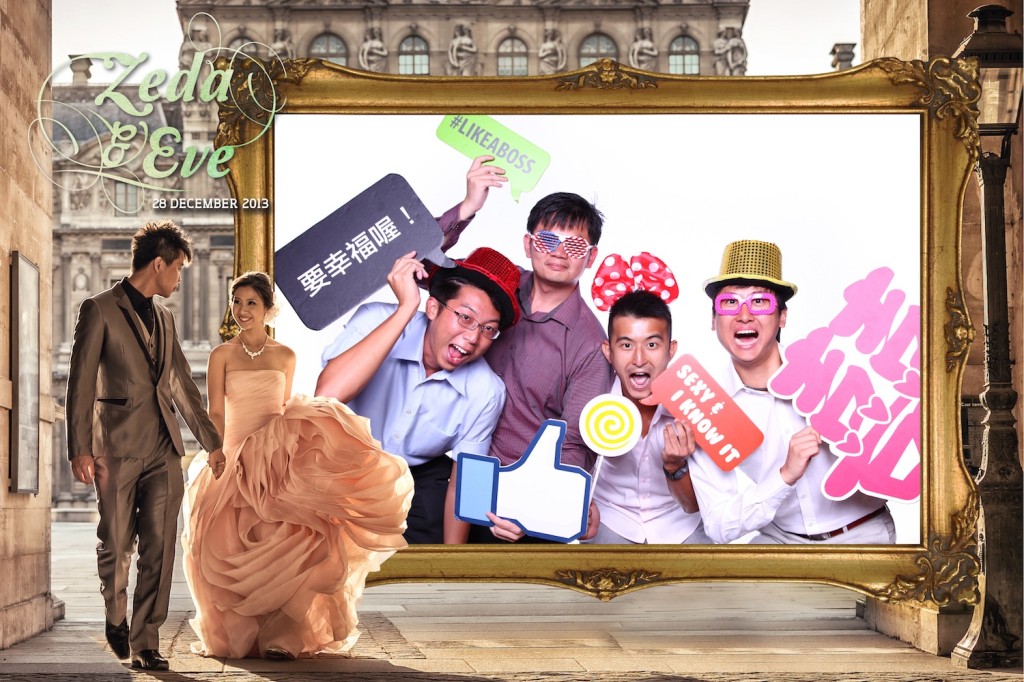 Busybody Studios deploy a mobile studio set-up for professional studio-quality images and provide fully-customized designs in line with your theme! Boasting of a rate of 8.9 seconds per print, they're among the fastest in the industry. No more crowds forming up around the printer as the distressed and exhausted machine gasps for air. The kind souls at Busybody have also written these guides to help you select a Photobooth that best suit your needs.
Currently, Busybody is having a 10% discount that runs till 28 July 2014 in lieu of the Great Singapore Sale!
—
Next Step: Find awesome event venues and spaces to rent in Singapore 
We are Spaces is a venue discovery platform for event planners. Browse from over 300 curated venues available for rent, filter spaces based on your specific requirements, and get quotes from multiple venues all from a single enquiry. Visit We Are Spaces to find your perfect venue today!
Featured Image Credit: One Eye Click Live