In our previous installments of this series, we brought to you The Ultimate Guide To Work-Friendly Cafes – Bugis and City Hall. This week, we explore yet another vicinity where most outdoor/on-the-go corporate meetings are likely to take place – the Raffles Place / Tanjong Pagar area.
Have a look at these 8 hideouts in the Central Business District that'll make the perfect spot to meet up with your clients or colleagues! Once again, all cafes on the list offer free Wifi connection for patrons.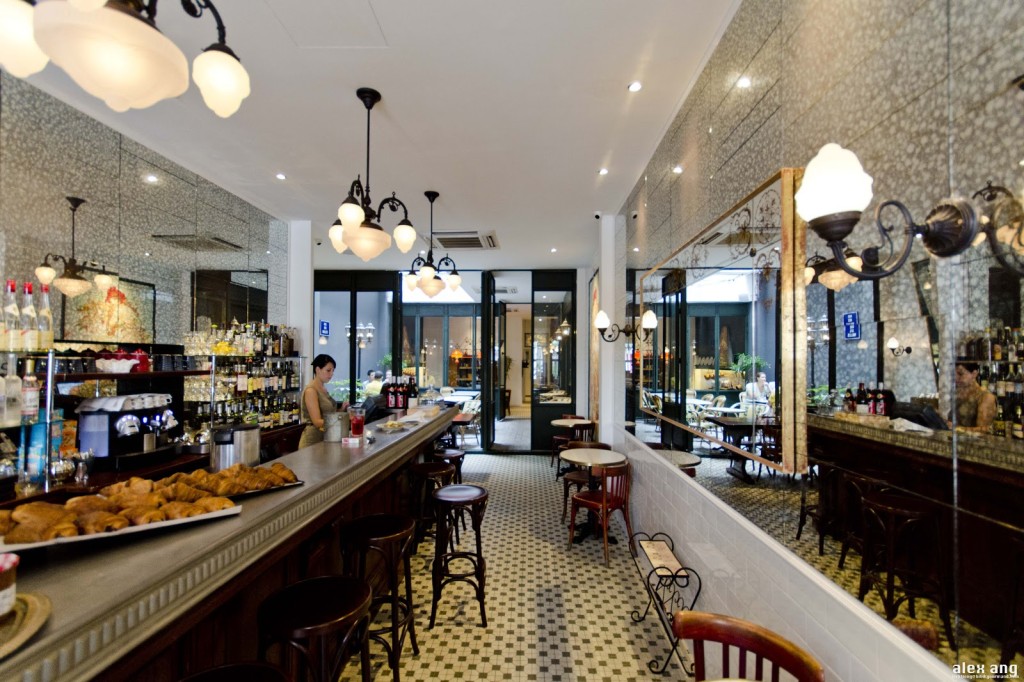 Image Credit: bibikgourmand.blogspot.com
Cafe Gavroche by Frederic Collin is a classy place housed within a shop house featuring cobblestone flooring, a wooden bar table, and plenty of natural sunlight. Tables are friendly for group discussions too! This is a place of character, French pastries and artisan wines that'll transport you to Paris for an afternoon.
Cafe Gavroche & Bar
69 Tras Street, Tanjong Pagar, S(079005)
Tel: 6225 4869
Opens:
Tuesday – Saturday: 12.30pm till late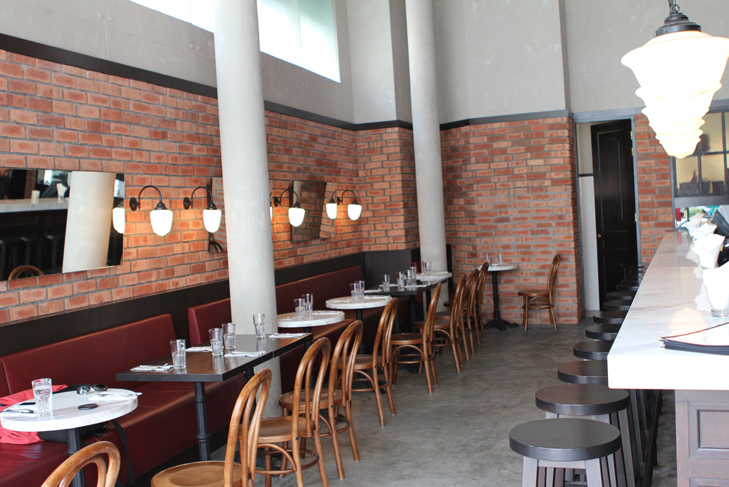 Image Credit: jakeena.com
While Cafe & Bar Gavroche gives you a taste of France, Club Street Social is the place you want to be for if you crave the quintessential Manhattan cafe experience with high ceilings, bricked textures and a long marble bar-top. The menu is not exactly extensive and tables are fairly small. So we recommend this spot for smaller groups looking to have some light bites and drinks along with discussions.
Club Street Social
5 Gemmill Lane, S (069261)
Tel: 6225 5043
Opens:
Mon – Fri: 11am – 10:30pm
Sat: 9am – 10:30pm
Sun: 9am – 9pm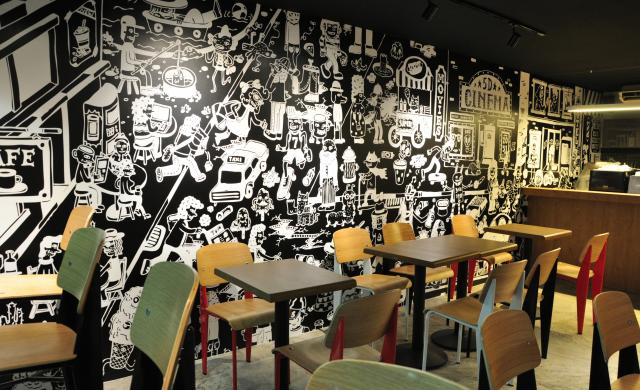 Image Credit: IS-Magazine
Located under a HDB Block in Everton Park, Cozy Corner is a quaint and homely spot, that is perfect for patrons to simply relax and read a book or get some work done on the go. There are ample power sockets available as well, for those totting their laptops around. It also helps that the cafe is not overly-crowded so you can have a quiet and laid back atmosphere away from the noise!
Cozy Corner Cafe
4 Everton Park, #01-50, S (080004)
Tel: 9383 0485
Opens:
Daily 8.30am – 7.30pm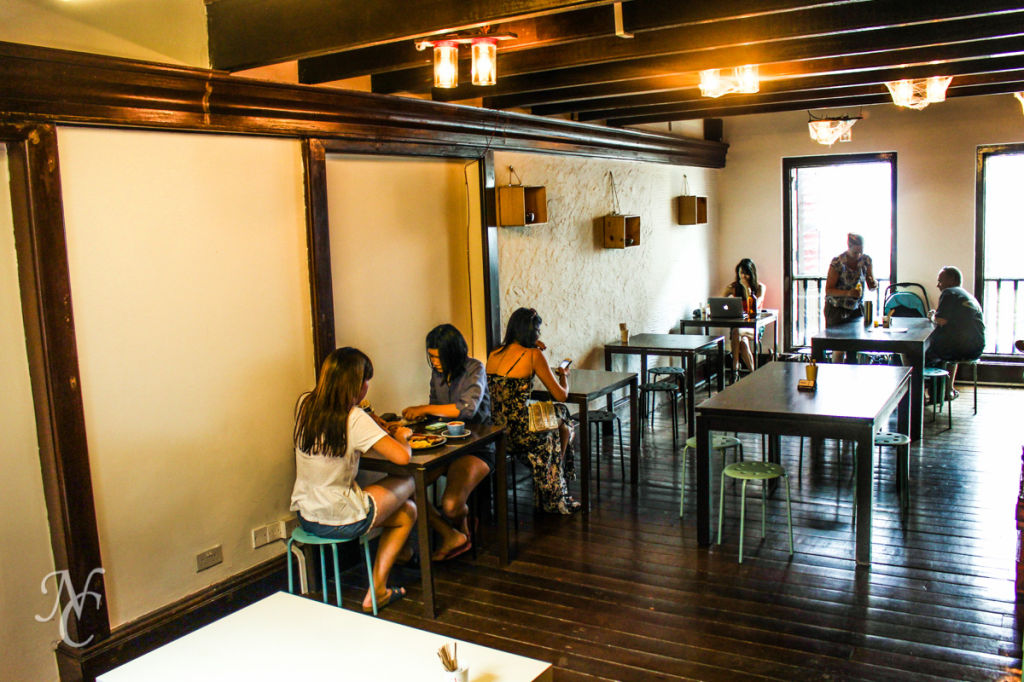 Image Credit: http://www.eatprayflying.com/
Drury Lane Cafe is a bright red cafe that's impossible to miss. Double storied with a good sense of space, you never have to worry about being cramped with many other cafe goers elbow-to-elbow. There's also a variety of seating for you to pick what works best, be it chair, couch, or crate.
Drury Lane Cafe
94, Tanjong Pagar Road, S (088515)
Tel: 6222 6698
Opens:
Mon – Fri: 8.30am – 9pm
Sat – Sun: 10am – 6pm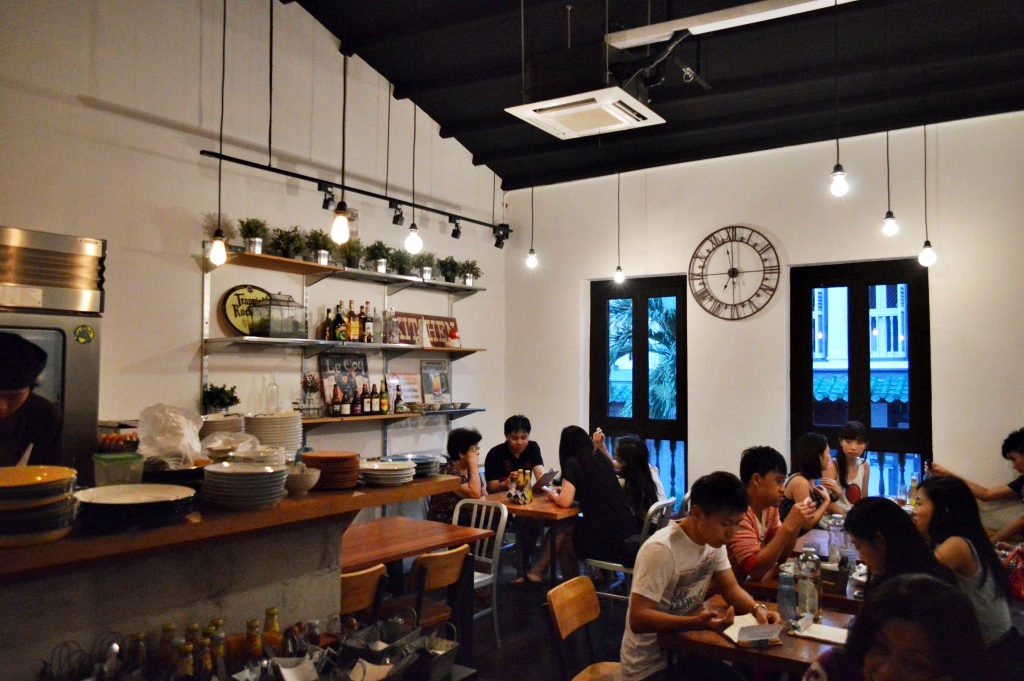 Image Credit: spicerover.wordpress.com
Located in a shop house on Duxton Hill, Group Therapy Coffee is a space filled with natural sunlight, tasteful furnishing and spacious seating, making you feel as welcomed as you would in a friendly neighbour's abode. However, this place is highly popular so you can expect it to be packed during brunch times and weekends!
Group Therapy Coffee
9 Duxton Road
#02-01, S (089513)
Tel: 6222 2554
Opens:
Tues – Thurs: 11am to 6pm
Fri – Sat: 11am to 11pm
Sun & PH: 10am to 6pm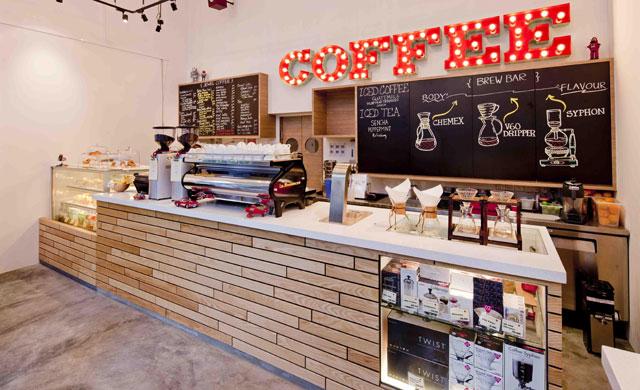 Image Credit: IS-Magazine
Jewel Coffee is indeed a gem in the Central Business District (pun completely intended). Furnished with both indoor and alfresco seating, the popular coffee boutique is a bright and airy meeting spot for colleagues or clients alike. Roasting their own beans, the cafe clearly means business when it comes to coffee. So don't you dare leave this place without grabbing your caffeine fix!
Jewel Coffee
1 Shenton Way, #01-07
Tel: 6636 9452
Opens:
Mon – Fri: 7am-9pm
Sat: 8am – 5pm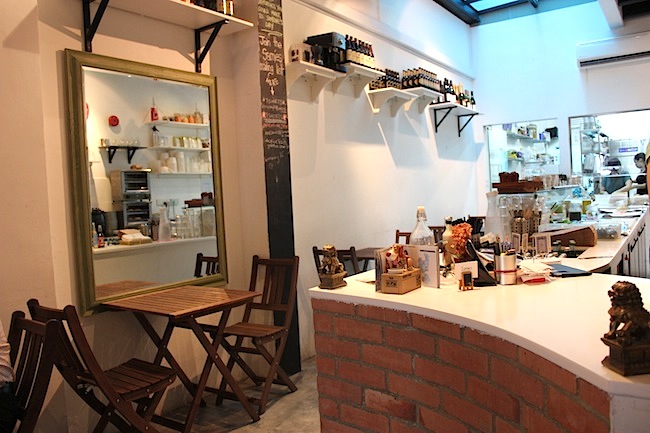 Image Credit: The City Nomad
Tucked away in the Telok Ayer Shophouses is Sarnies Cafe, a joint drawing its influences from Down Under. There is both indoor and outdoor seating, albeit fairly small. With that in mind, we would recommend Sarnies Cafe almost strictly for group meetings of 2-3 people at the most. As most of the customers are regulars, the cafe atmosphere is laid-back and friendly. If you fancy a casual atmosphere, this would be your go-to place.
Sarnies Cafe
136 Telok Ayer St. S (068601)
Tel: 6224 6091
Mon – Fri: 7.30am – 10pm 
Sat – Sun: 9am – 4pm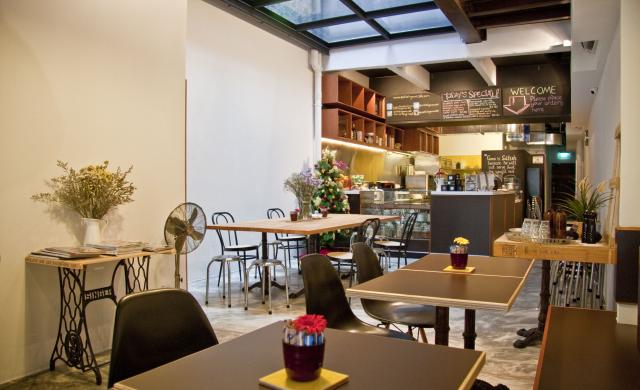 Image Credit: IS-Magazine
Previously selected and featured as one of the Top 21st Birthday Venues In Singapore, Selfish Gene Cafe is a comfortable place with a chalk-and-blackboard concept that makes guests feel at home. Simple, pleasant, and roomy, this spot is largely free from distractions so you can get down to work, with the company of freshly-brewed coffee.
Selfish Gene Cafe
40 Craig Road, S (089678)
Tel: 6423 1324
Opens:
Mon – Fri: 10am – 5.30pm
Sat – Sun: 9am – 5pm
---
Next Step: Find awesome event venues and spaces to rent in Singapore 
We are Spaces is a venue discovery platform for event planners. Browse from over 300 curated venues available for rent, filter spaces based on your specific requirements, and get quotes from multiple venues all from a single enquiry. Visit We Are Spaces to find your perfect venue today!