Club Meatballs is nestled in the heart of CBD and stands out among a row of eateries along China Square Central. What draws large crowds to the restaurant throughout the day is its ability to create a lively and upbeat yet homely vibe. You are instantly drawn towards the dimmed lighting, swanky furniture and techno music. While it is the restaurant's vibe that first captures your attention, it is the food that captures your heart, or really stomach, and keeps you coming back for more.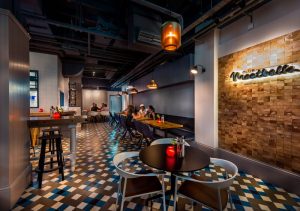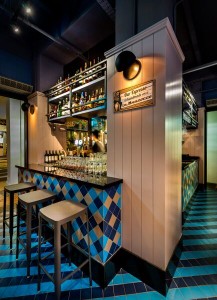 The main restaurant is divided into 2 sections – mainly an alfresco sitting area and an indoor dine-in area. This makes Club Meatballs the perfect venue for either a romantic dinner date or fun casual hangout, or both if you wish. The interior consists of an air "L-shaped" space with an open kitchen and bar. It is well decorated with furniture from BW Furniture – yes! the furniture is on sale too should you see anything that catches your eye. You can also find inside the restaurant a private room that can seat up to 10 people, it is essentially an office space that is open to public use – and is the perfect setting for those who wish to enjoy some quiet reading or work time away from the crowd without missing out on some great food. If you are looking for the perfect venue to hold small group meetings, feel free to call the restaurant in advance to make a reservation. Take a step out back from the restaurant and you will uncover a hidden backyard treasure – The Clubhouse. Clubhouse is a chic yet hipsterish open-spaced extension of the restaurant that serves a multi-functional purpose. In the hustle and bustle of city life, Clubhouse offers its customers a superb space to eat, drink and get some work done – whether you are alone or with a group, you are guaranteed to get comfortable here.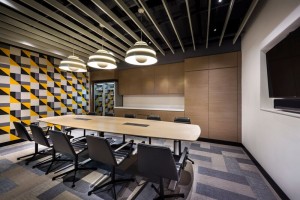 private work space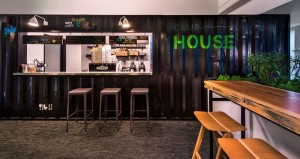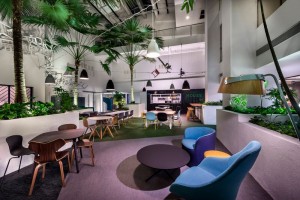 The Clubhouse
Both Club Meatballs and Clubhouse are no novices to hosting large events. Since dine-in reservations alone require may require a 3-5 days advance notice on weeknights and weekends, it is no surprise that bigger event reservations may require a booking confirmation 2 weeks to 1 month in advance. It is definitely a popular pick for birthday parties and cooperate gatherings or seminars, and can hold up to 180 people at maximum capacity. The restaurant staff would be more than happy to sit down with you for a chat to accommodate to your needs and help make your event a memorable one. It comes highly recommended amongst customers not only because of its unique and appropriate setting for all sorts of events but because of the authentic yet affordable menu the restaurant has to offer.
The food at Club Meatballs definitely sets it apart from many of the new upscale cafes and eateries that have been springing up around town. The menu summed up is: extensive, authentic and delectable. The chef whips up dishes combing different flavours together to produce a mouth-watering outcome. While most dishes are inspired from his hometown in Italy, the chef is careful to add local touches in order to cater to the different palates of his customers. The commendable effort to make everything from scratch and personalized touches to every dish makes dining at Club Meatballs a truly rewarding experience for every bite is bursting with flavour.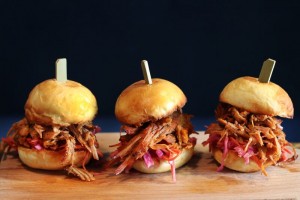 Pulled Pork Sliders – Slow cooked for 12 hours to create one of the best pulled pork I've tasted in town. I was very impressed with the perfect balance between the soft and juicy meat and the tangy purple slaw.
(You can enjoy 3 sliders for only $2 each with every pint ordered, specially on Fridays.)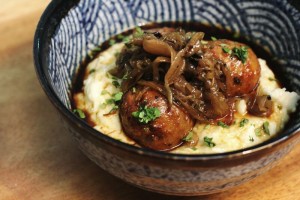 Pimp Your Balls – Go crazy for meatballs as you have the choice between 5 different types of meatballs, sides, and sauces. Definitely the house special, as the restaurant name would suggest. Don't be afraid to mix and match between different flavours, that only adds to the fun!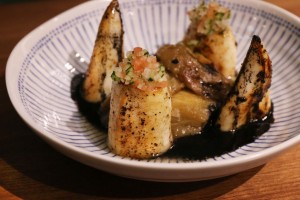 Grilled Squid with Smoked Eggplant, Pipirrana, Black Ink Vinaigrette and Ponzu dressing.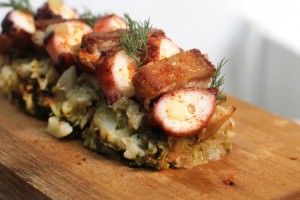 Grilled Octopus with sous vide pork jowl & smashed vegetables
All in all, Club Meatballs definitely has something special and different to offer its customers so I would highly recommend anyone who is looking for the "perfect" venue that harmonizes exceptionally quality ambiance, service and food to give them a shot for your next event.
Next Step: Find awesome event venues and spaces to rent in Singapore 
We are Spaces is a venue discovery platform for event planners. Browse from over 300 curated venues available for rent, filter spaces based on your specific requirements, and get quotes from multiple venues all from a single enquiry. Visit We Are Spaces to find your perfect venue today!