In the urban jungle that we live in, when we are not trapped in the enclosure that is our air conditioned office, we are either on a train, in a car, on a bus… you get what I mean. How is it that we can proudly proclaim ourselves as a clean and Green city when we coop ourselves indoors most of the time?
And that's what today's installment is all about: Getting out more.
Venturing outdoors is always a lovely and refreshing option – to surround yourself with nature and greenery. Not only does it bring about a breath of fresh air (literally),  research has shown that greenery brings about a list of cognitive benefits, including the relief of stress and anxiety. So if you are planning an event right now, you may want to consider taking it outdoors.
Here's some help from us: Our Top 10 Outdoor/Alfresco Venues in Singapore
1. Rider's Lodge
Image Credit: http://www.riderslodge.net
Almost like a scene of a high society horse show from Gossip Girl, the Rider's Lodge at 100 Turf Club has an open patio with tables and chairs with seating capacity of 54. With a wide lawn area, this venue has played host to events such as wedding solemnization, birthday parties and corporate functions.
2. Seletar Country Club – Tavern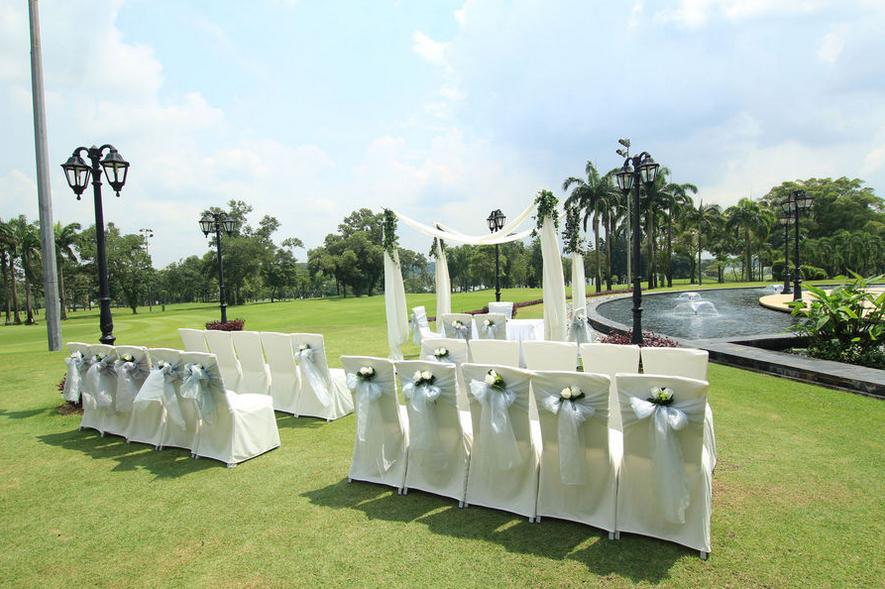 Stashed away from the big names in the central is Seletar Country Club, set apart from the city's hustle and bustle by its tranquil countryside setting. With its water features and expanse of green pastures, this venue's natural elements make it a perfect venue for an amazing wedding solemnization. Whether you are looking for a casual party or an elaborate affair, the country club's staff are experienced in handling such events.
3. 1- Twenty Six
Image Credit: is.asia-city.com
Of course, how can a beach bar/restaurant be left out from this list? 1-Twenty Six at East Coast Park is a top notch hangout thoughtfully located at the beachfront. Isn't she a beauty at night? The venue has extensive experience in hosting stellar corporate events, and with its variety of event space types suitable for workshops, parties, functions and weddings – this is definitely a venue to bookmark.
4. Latteria Mozarella Bar
Image Credit: http://www.citynomads.com
In spite of its CBD location, the Latteria Mozzarella Bar manages a low-key ambience amidst the idyllic environs of Duxton Hill. With a setting as charming as its Italian menu and palette, this restaurant is ideal for a variety of occasions ranging from business lunches to group parties. The Alfresco terrace can hold 40 pax (sit-down) and 80 pax (standing), making this venue versatile for events.
5. Graze (Gardens)
Image Credit: http://www.buro.net.au
Who doesn't fancy a colonial house set amidst lush greenery? Graze is a quaint and minimalist venue with its concept centered around contemporary home-style. What do we love most about it? Its alfresco lounge overlooking the garden's greenery. Tucked away in Rochester Park, the picturesque venue is great for private events, away from the crowds in town and closer to the trees and woods.
6.  7 Adam
Image Credit: www.chope.com.sg
On the exterior, 7 Adam may appear to be another one of those colonial architectural creations, but it is home to artistic character. Being one of the very few gallery restaurants in Singapore, 7 Adam marries fine dining with contemporary art. While its interior furnishings are cozy and stylish at the same time, its outdoor dining area is surrounded by lush green foliage. This is definitely a top pick if you're looking for an intimate event setting with no buildings and cars in sight!
7. Sarang Korean Bistro
Image Credit: http://kavenyou.com
Sarang Korean Bistro had recently revamped its outdoor terrace. With the maple wooden furniture, touches of greenery and streams of natural sunlight, the restaurant looks almost like a resort, making it a popular venue for corporate functions, parties, or even a simple lunchtime retreat.
8. Eco Gourmet Cafe
Image Credit: http://ifeelsingapore.com
Just by looking at the name of this cafe, you would've probably guessed its theme. Nestled in the beautiful Labrador Nature Reserve, the completely open-air Eco Gourmet Cafe is a welcoming escape from city life in the little red dot. Interesting enough, the "green" element does not simply reside in its appearance and layout. It is the core concept of the entire dining experience that makes this place the closest you'll get to dining in nature.
9. Singapore Zoo Pavilion by The Lake
Image Credit: http://eventsales.wrs.com.sg
When was the last time you've been to the zoo? Perhaps it was so long ago you can't even recall! Most people are probably unaware that hidden in the Singapore Zoological Gardens is a potential event space. The Singapore Zoo Pavilion by The Lake is an open area hideout completely tranquil and peaceful with its sights and sounds of the rainforest. If you are looking for a unique venue to hold your corporate function or even your wedding, why not have it at one of our oldest national attractions?
10. The Sentosa, Beaufort Hotel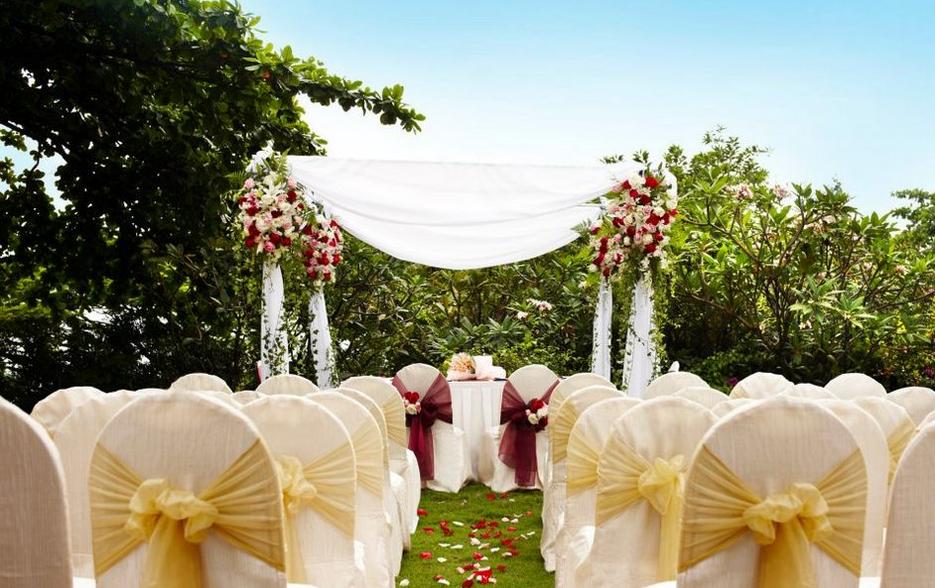 The Sentosa, A Beaufort Hotel provides a magical setting for the quintessential garden wedding. The hotel's sprawling Spice Island Point houses a beautifully landscaped lawn area like no other. Being surrounded by lush greenery on a topical island, this place is truly a sanctuary and an event venue for romantic and intimate occasions.
—
With one uniform season that prevails throughout all 365 days in Singapore, what better way to take advantage of the sun, than to take the fun out there? Be it a wedding/solemnization, hen's party, birthday occasion or a corporate retreat you're planning, an outdoor/alfresco venue always has its way of setting your event apart. If you're already convinced, you know just what to do next. Take your pick at We Are Spaces.
Featured Image Credit: http://www.singaporesales.sg
Next Step: Find awesome event venues and spaces to rent in Singapore 
We are Spaces is a venue discovery platform for event planners. Browse from over 300 curated venues available for rent, filter spaces based on your specific requirements, and get quotes from multiple venues all from a single enquiry. Visit We Are Spaces to find your perfect venue today!