Dinner & Dance season is coming around for businesses across Singapore. If you are the lucky one who has the honor (read: arrowed) of organizing your company's Dinner & Dance event, we congratulate (read: sympathize with) you.
Before you panic and do a Google search of hotels in Singapore to find the typical, run-of-the-mill Dinner & Dance function rooms, take a deep breath and calm down first. To help you out, we've kindly compiled a list of unique venues in Singapore  where you can hold the perfect Dinner & Dance and impress the pants off your bosses – not literally, of course.
Here you go: 10 Unique Dinner & Dance Venues in Singapore.
For small businesses that can opt for smaller settings, a whole world of options are open to you. Here are some of our top choices. Note: all numbers are based on seating capacity.
Below 150 pax:
1) The Studio Bar (50 pax)
From your home to a venue that resembles, well, your home, The Studio Bar still manages to ensure that you do not experience déjà vu. Inspired by the concept of Studio Apartments, sip wine and taste the delights of your course meals among the decorations resembling furniture of apartments, creating a homely and cosy ambience.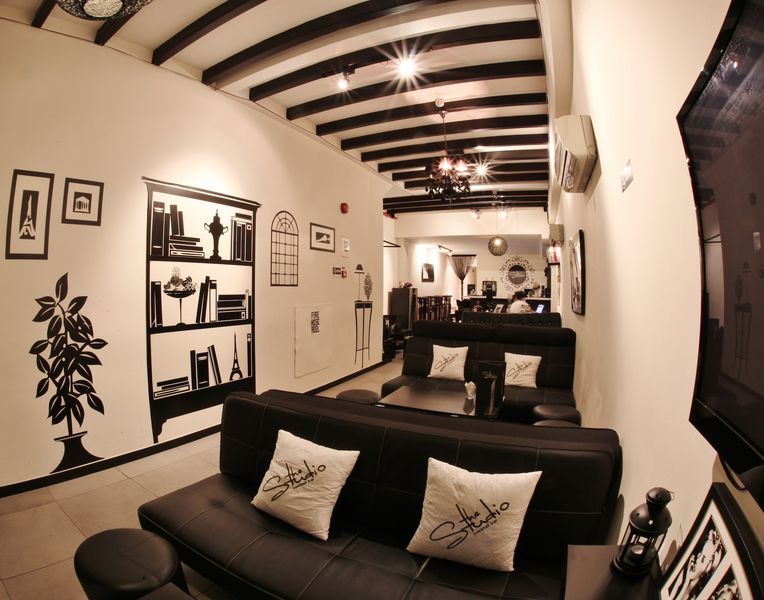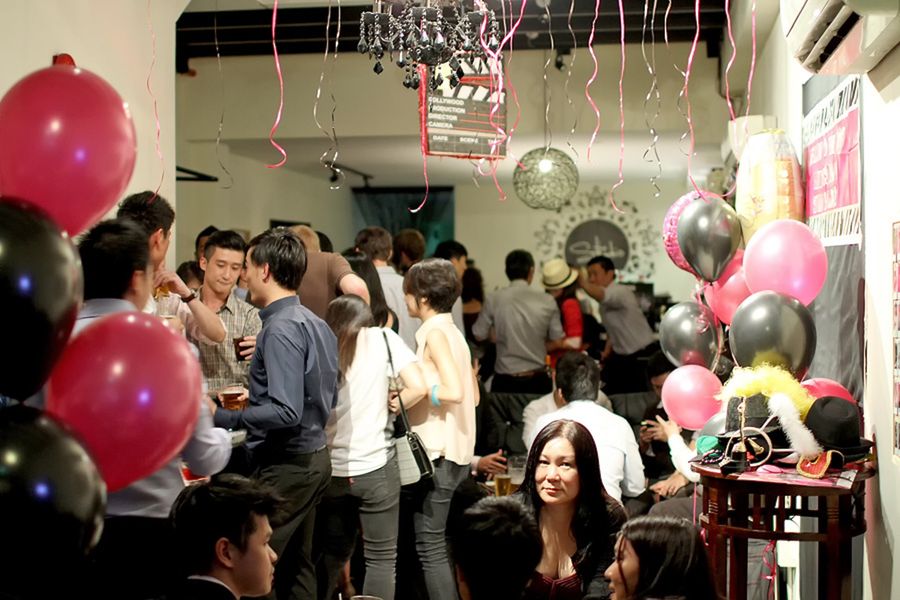 2) Hood Bar and Cafe (120 pax)
Let the great live music and free-flow art that can be found at Hood Bar and Café be your company during your annual company Dinner and Dance. Situated at the 5th level of Bugis, the al fresco garden area is a wonderful place for the attendees to mingle and talk while enjoying the scenic view of the Singapore skyline.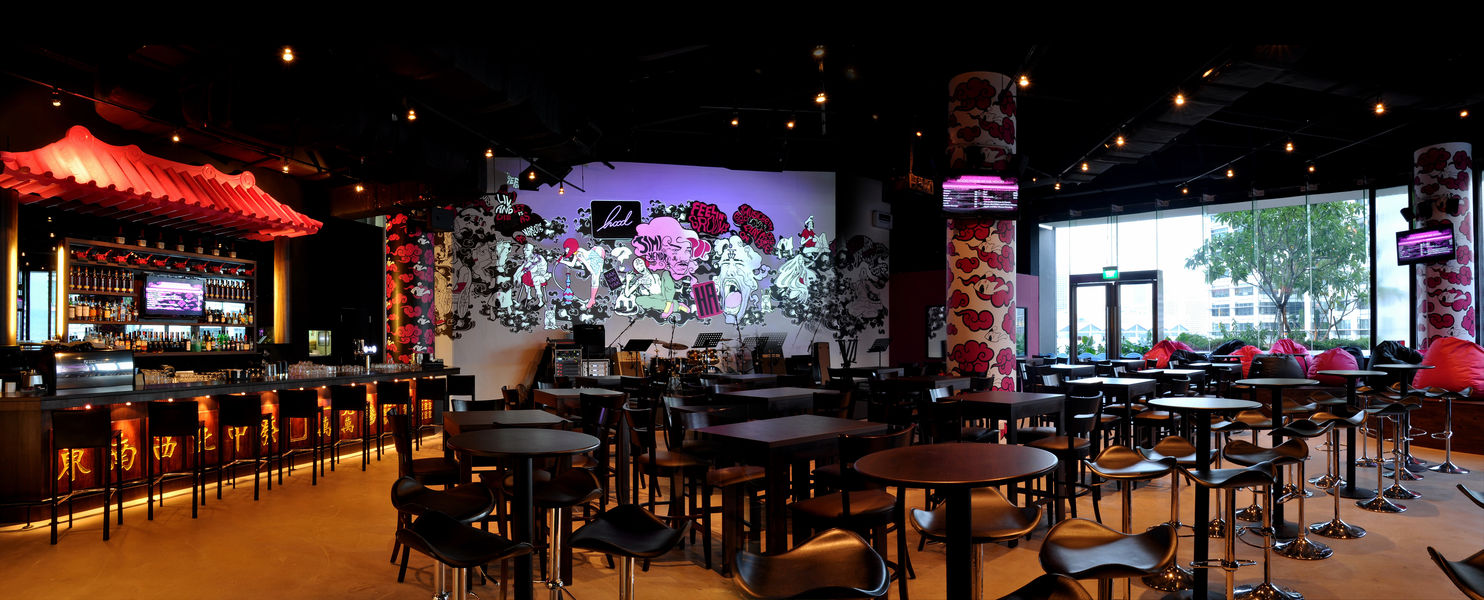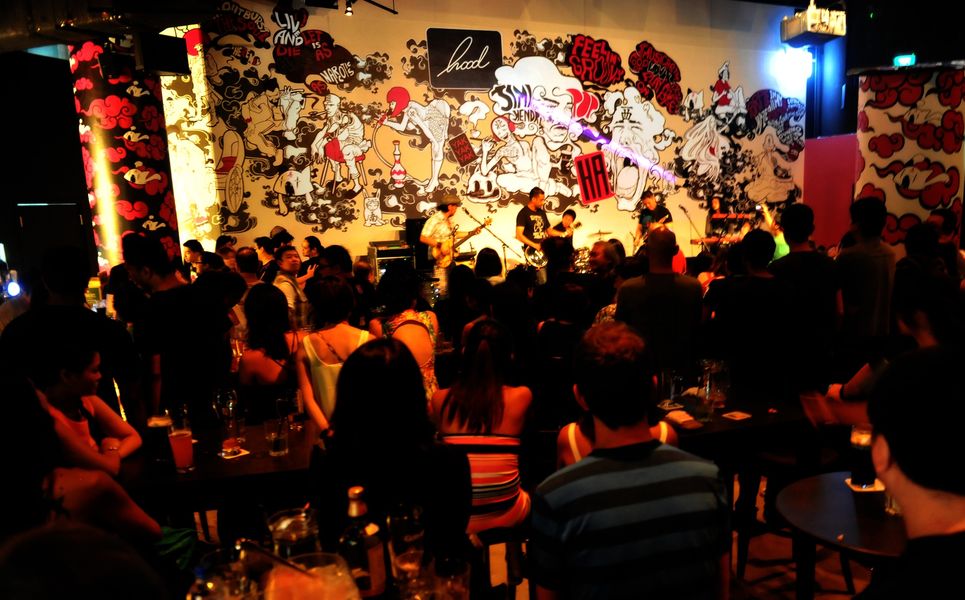 3) 7Adam (140 pax)
Get away from the usual ballrooms or function space for your company's Dinner and Dance, and step into the black and white colonial house that is the 7Adam gallery restaurant. Set amidst lush green foliage, where quality cuisine meets contemporary art, this is certainly one unique venue to explore.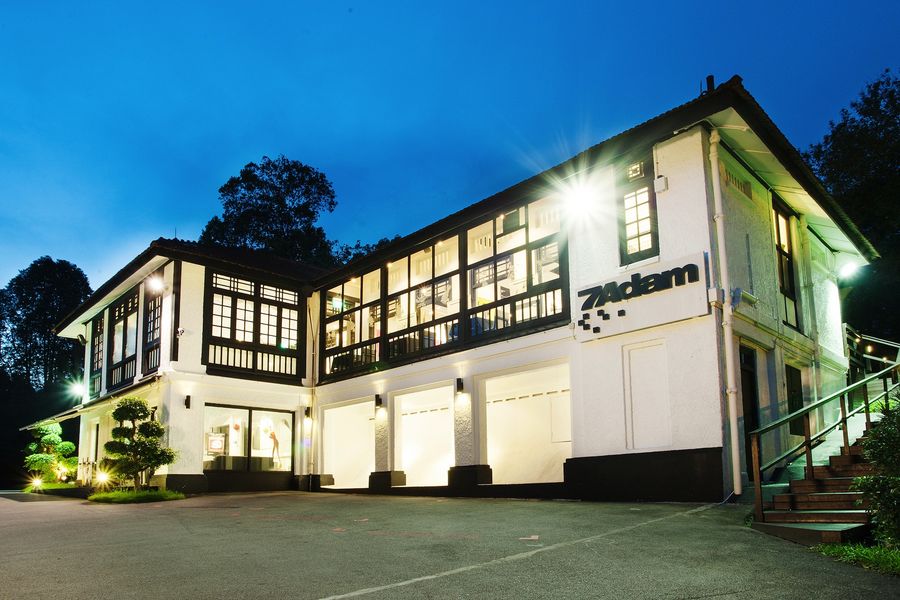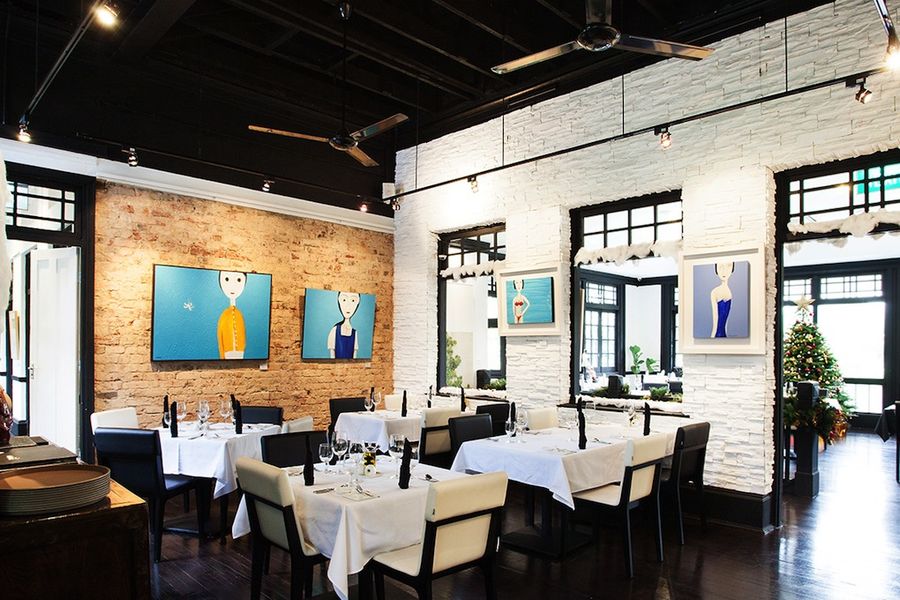 4) Fabrika – Klapsons The Boutique Hotel (150 pax)
Take your dinner and dance outdoors, and far away from the ground, with Fabrika, an alfresco sky terrace bar that celebrates the fabric of life. Perched on the 17th floor of Klapsons, The Boutique Hotel, enjoy live music with a variety of spirits to keep the mood light and fun.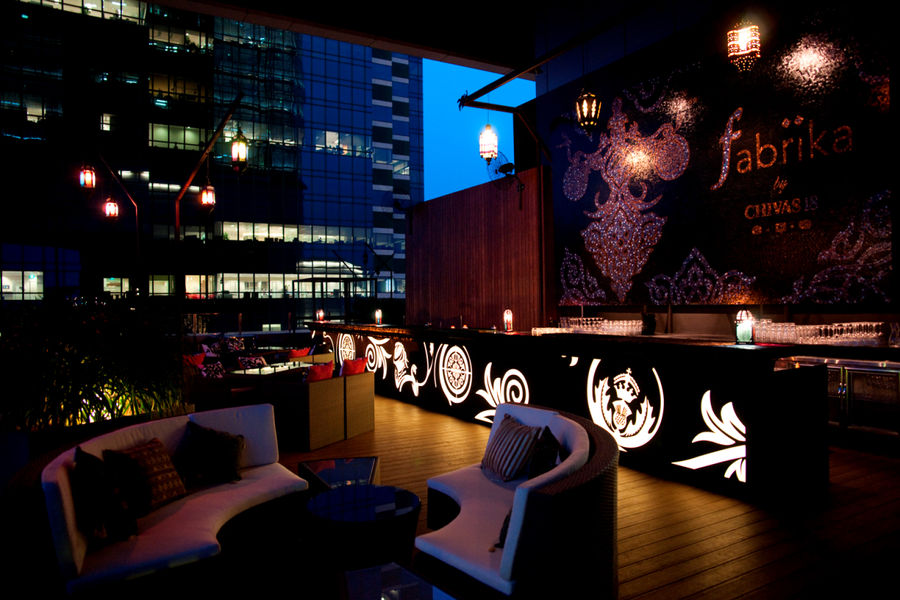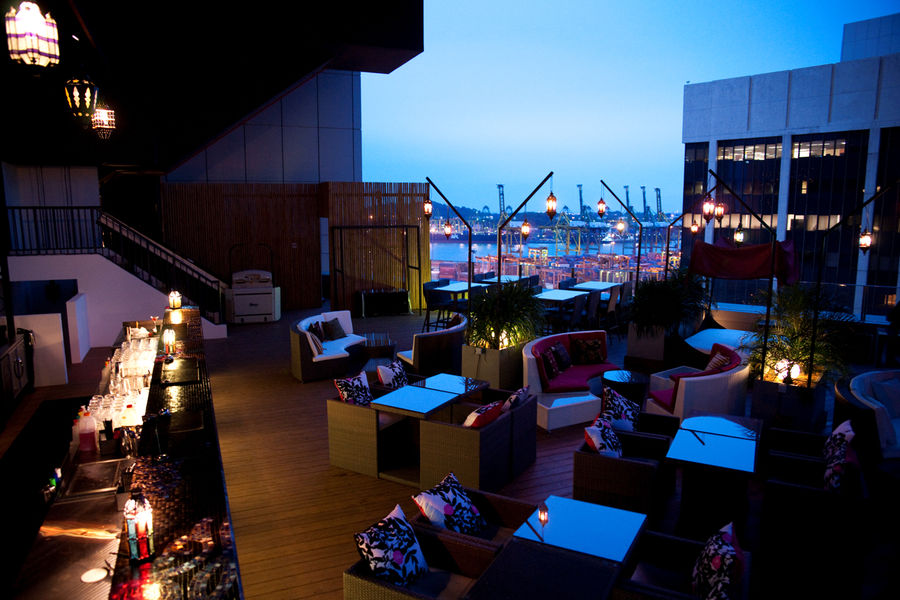 5) Dempsey HOUSE (150 pax)
The natural woodlands of Dempsey makes for the perfect getaway for a company's retreat, or better still, a Dinner & Dance at HOUSE. The decor here is kept casual, but with a fine dining touch – a mixture of industrial chic softened by loving hand-picked vintage soft furnishing.
6) Barber Shop by Timbre (150 pax)
In addition to the excellent live music that Timbre is so well-known for, Barber Shop goes a step further by being the only nightspot in Singapore dedicated to the influential Blues. The old-school setting and decor are consistent with this theme, giving off a bluesy vibe.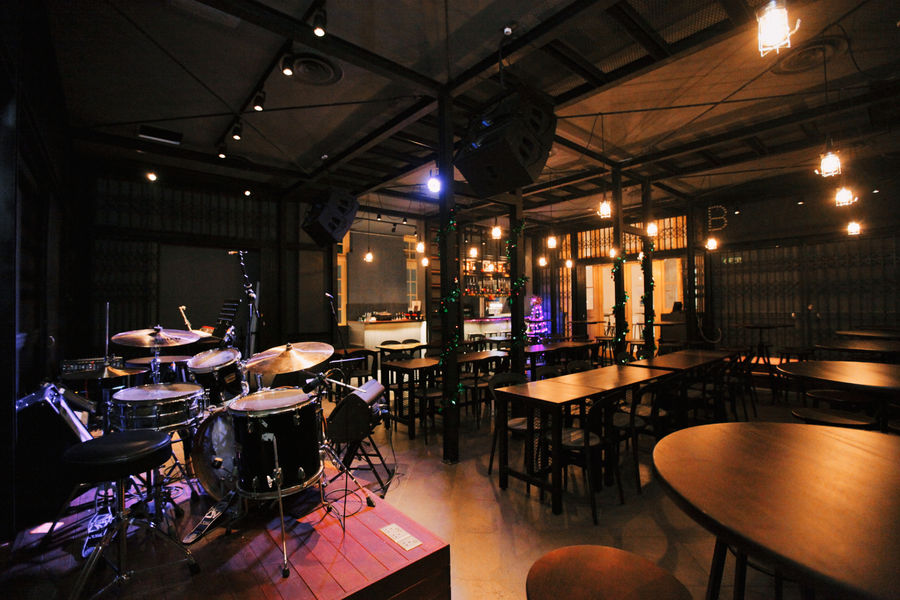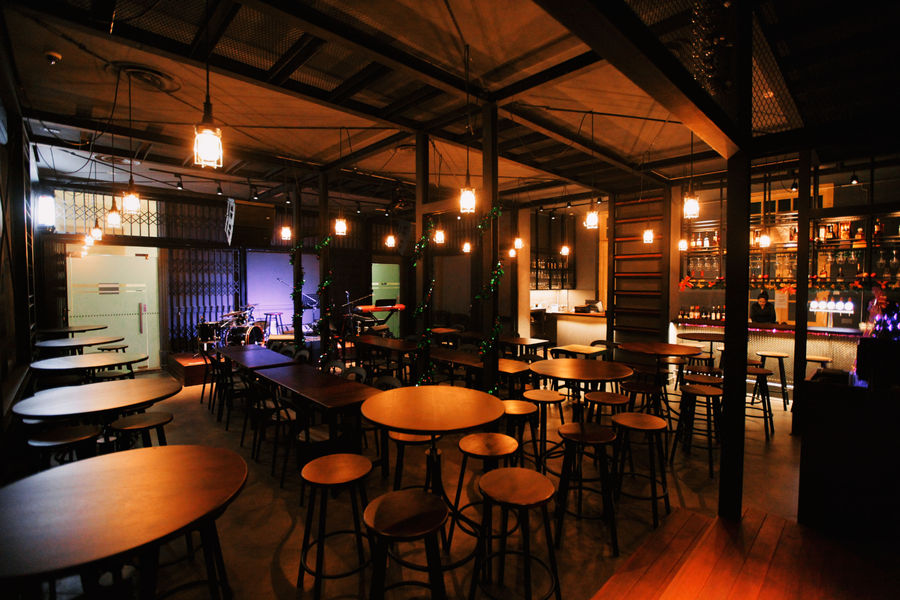 For big corporations/businesses who require a bigger space, don't feel left out – here are our top picks for you.
Above 150 pax:
7) Alkaff Mansion Ristorante (180 pax)
A mansion. Conserved and restored to its glory of yesteryear. That's all you really need to know.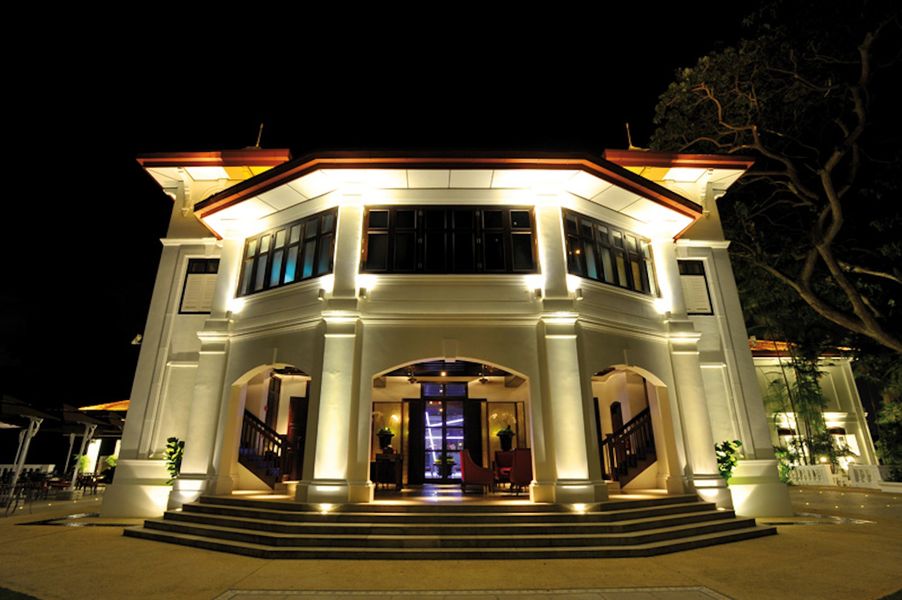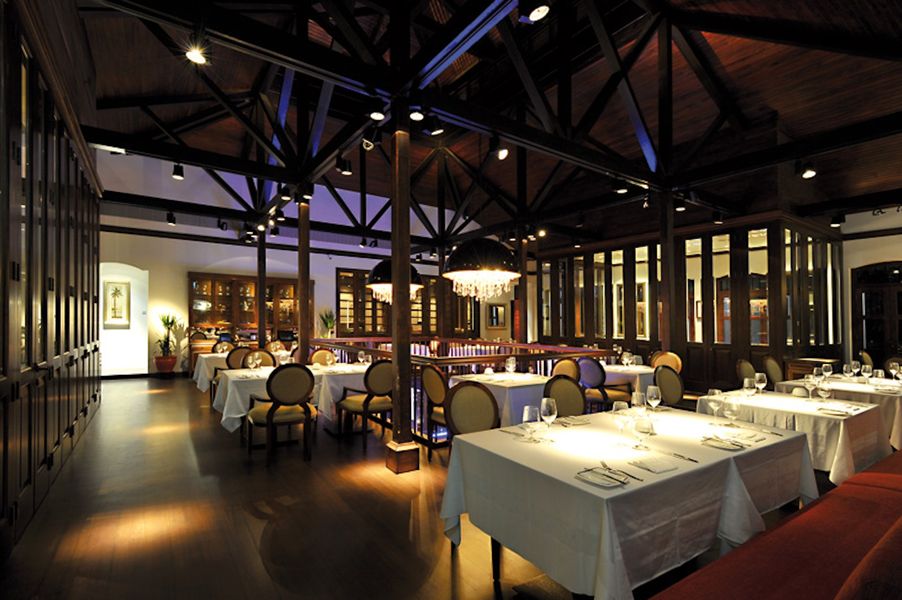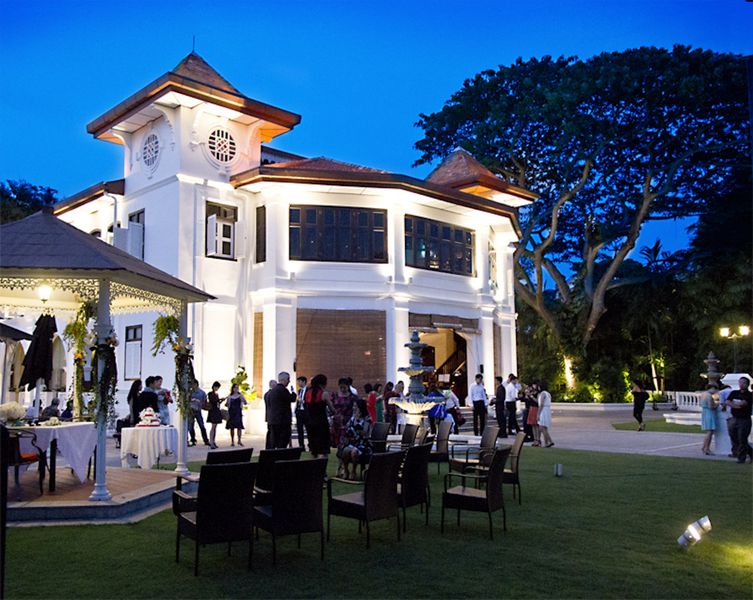 8) Le Noir Bistro & Bar (200 pax)
A premium club/bar setting, the classy interior certainly gives off an exclusive vibe, which is well complemented by a laid-back alfresco bar.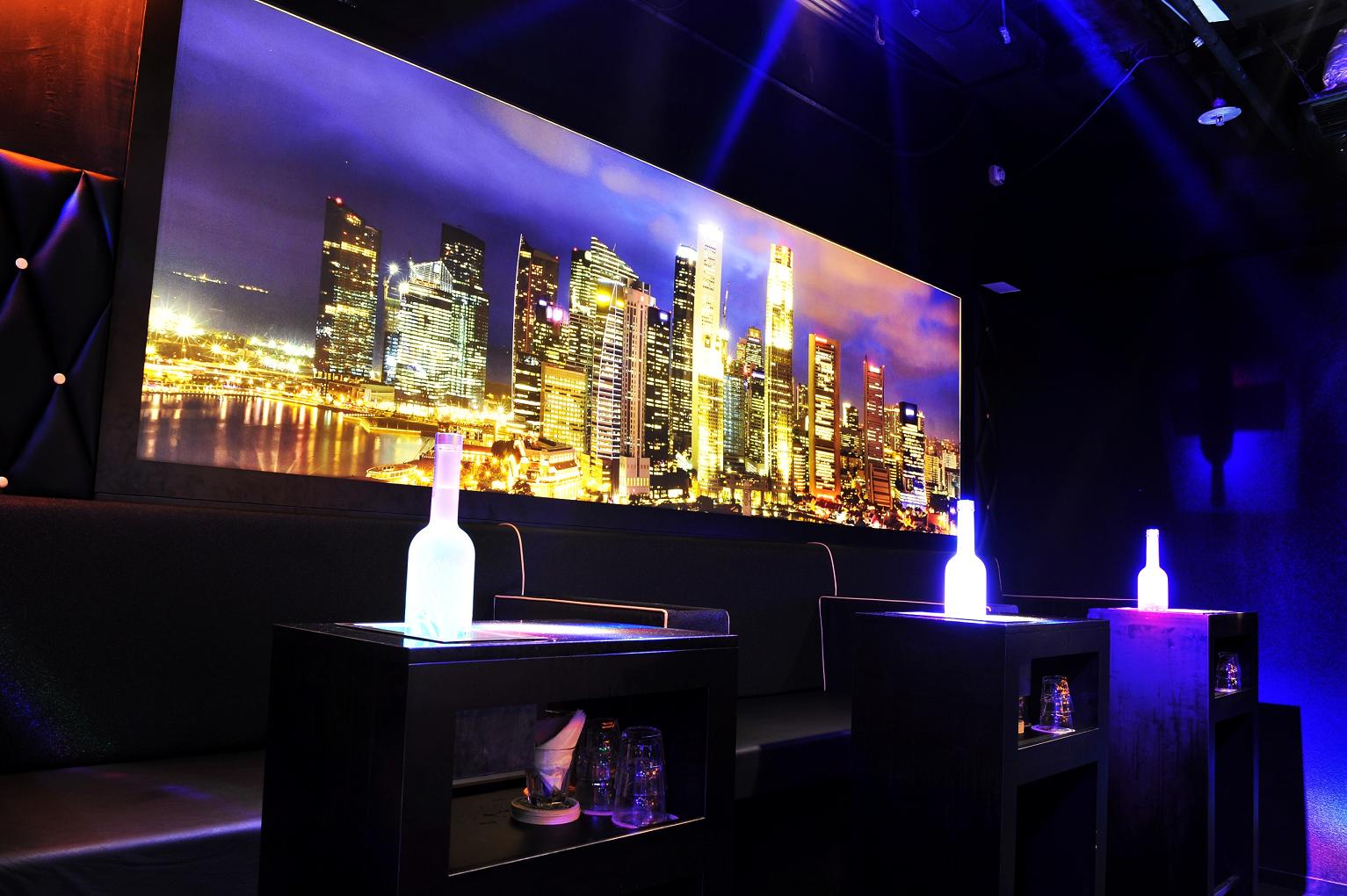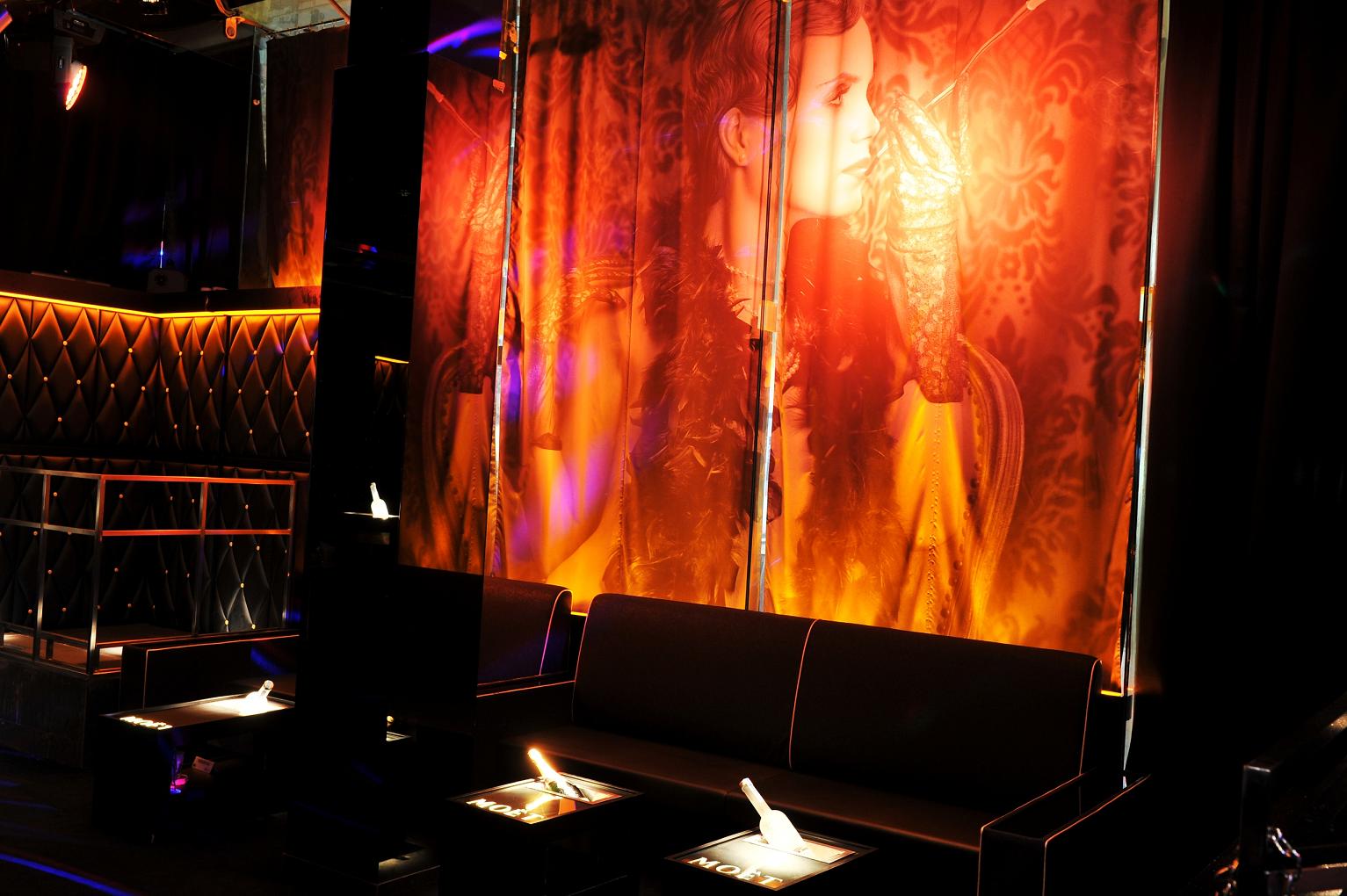 9) Switch by Timbre (250 pax)
It's Timbre again, but with a different touch – a more musical and artistic vibe fills this place. If you prefer a more casual but equally tasteful and artistic setting, this is the place to be.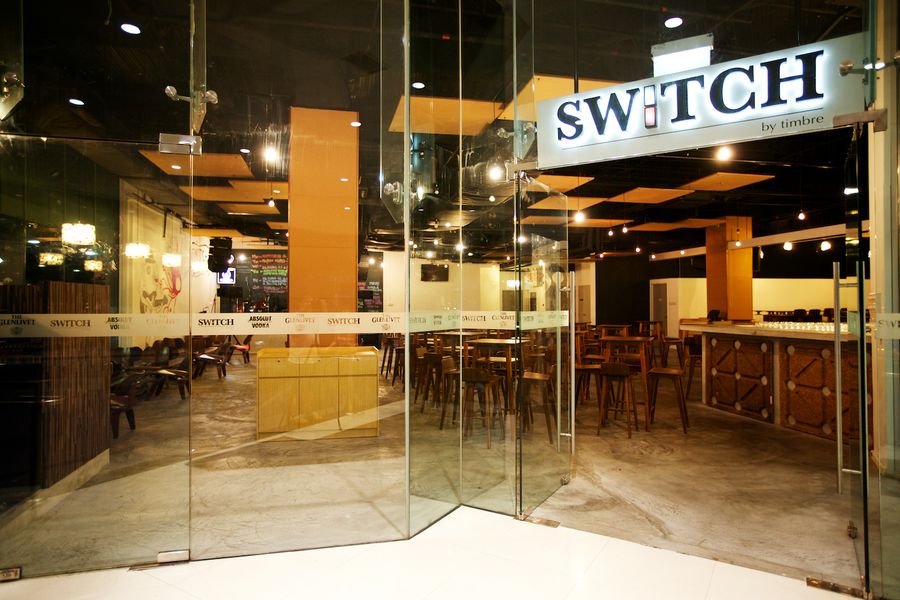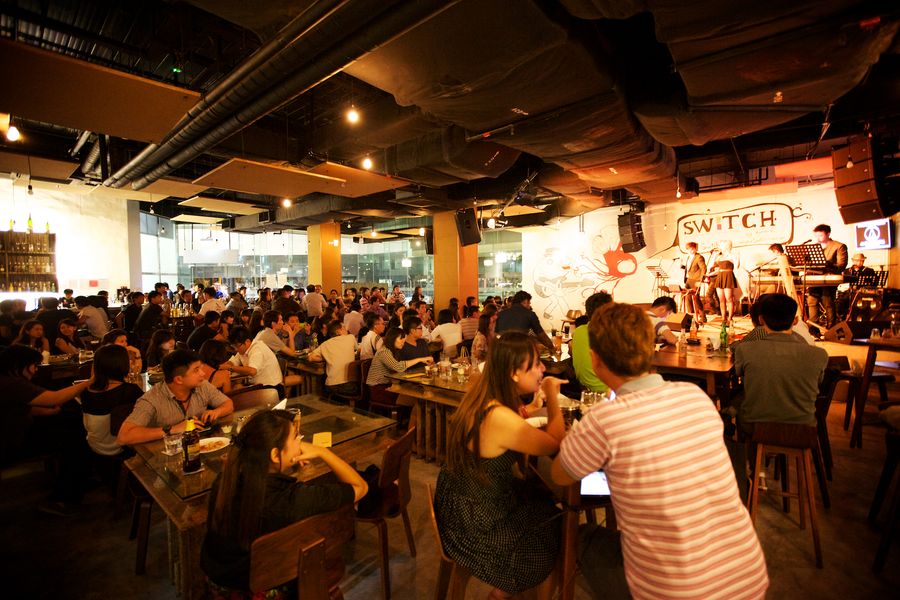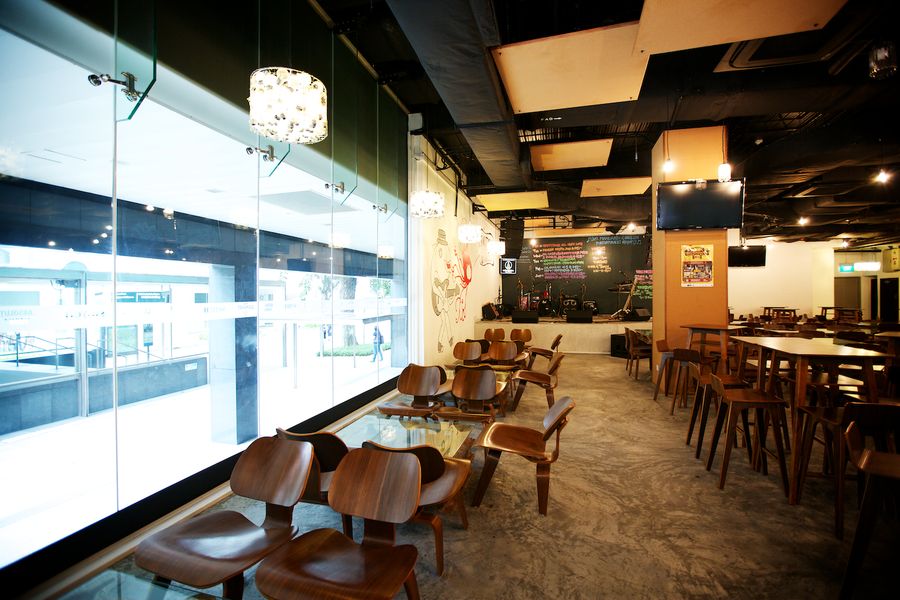 10) Indochine Waterfront (1200 pax)
This one's for the enormous (or richest) companies in town. Boasting one of the finest views of the Singapore River, this restaurant also offers world-class dining, set in the midst of Indochinese decor. Culturally rich, gastronomically appealing, visually stunning.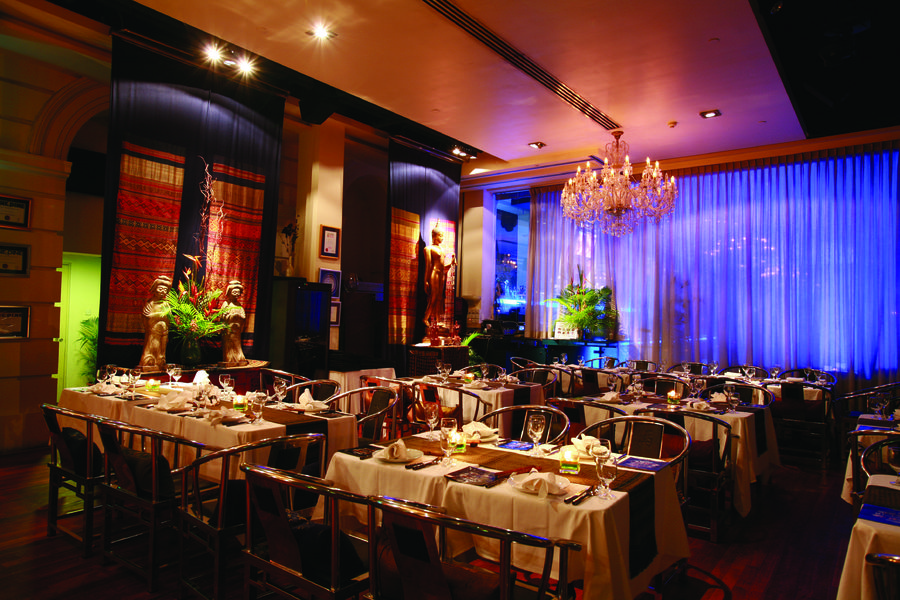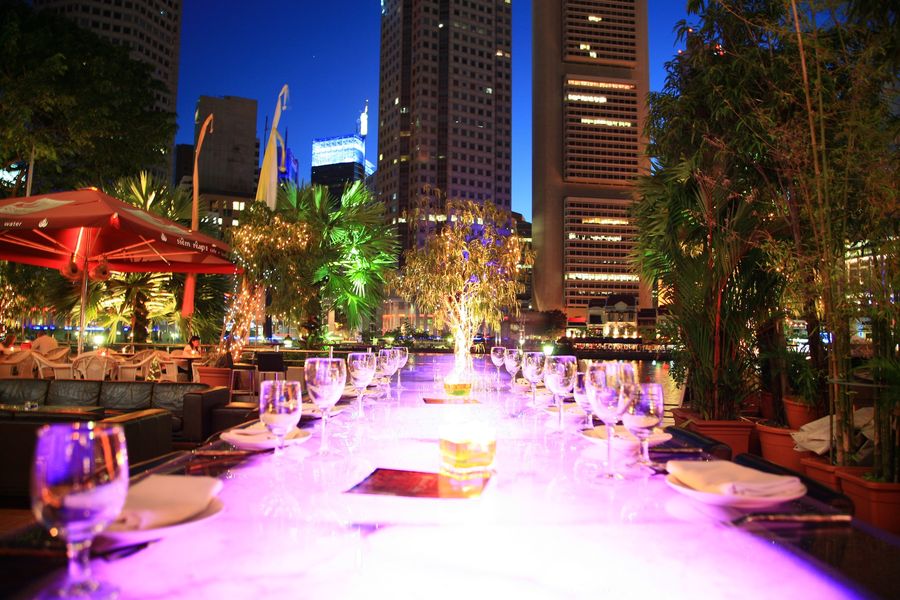 So there you have it – 10 unique Dinner & Dance venues, as we see it. Has your company had Dinner & Dance at any other venues that are cooler than ours? Share them with us in the comments below!
Next Step: Find awesome event venues and spaces to rent in Singapore 
We are Spaces is a venue discovery platform for event planners. Browse from over 300 curated venues available for rent, filter spaces based on your specific requirements, and get quotes from multiple venues all from a single enquiry. Visit We Are Spaces to find your perfect venue today!